A Guide to Visiting Paris in February | Attractions, Weather & Museums
Contents
The city of Paris has made itself synonymous with travel in Europe. Over the years, it has not only attracted tourists on the basis of its historic appeal, but also because of its pedigree as the City of Lights. If you are planning a vacation to Paris in February, you will see a very different side of the French capital in the light of Valentine's Day celebrations throughout the city among other things. This article will assist you in outlining your plans for a perfect winter holiday in Paris.
Is February a Good Time to Visit Paris?
Paris is the perfect location for a brief fling in February.  The cold, brisk winds, accompanied by overhanging gloomy clouds, freeze not only the Seine's waters but the entire city. The timeless beauty of Paris, combined with its gorgeous architecture, creates a lovely image, making February a special time to visit the city.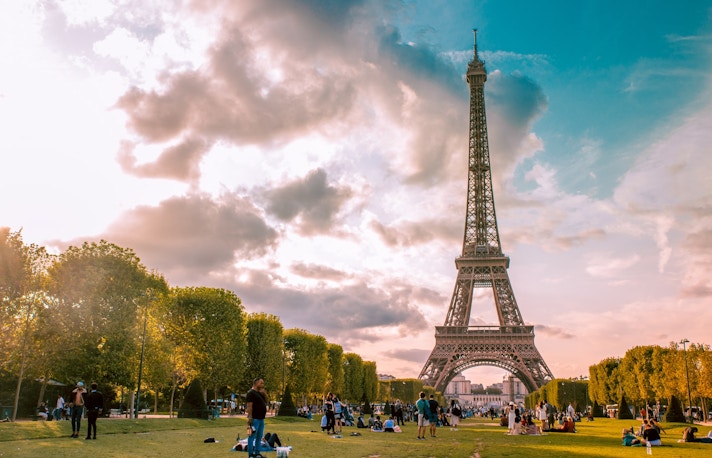 Why You Should Visit 
February brings the last of the winter weather, but it's still bearable with the correct gear.
Paris in February is a great place to be an explorer and not just a tourist because of the reduced crowd.
The museums and several other indoor attractions in Paris still have shorter queues in February.
Hotels and flights are available at discounted prices in Paris in February because the high season is yet to arrive in the city.
Celebrating Valentine's Day in Paris has its own appeal and it can be unilaterally a reason to visit Paris in February.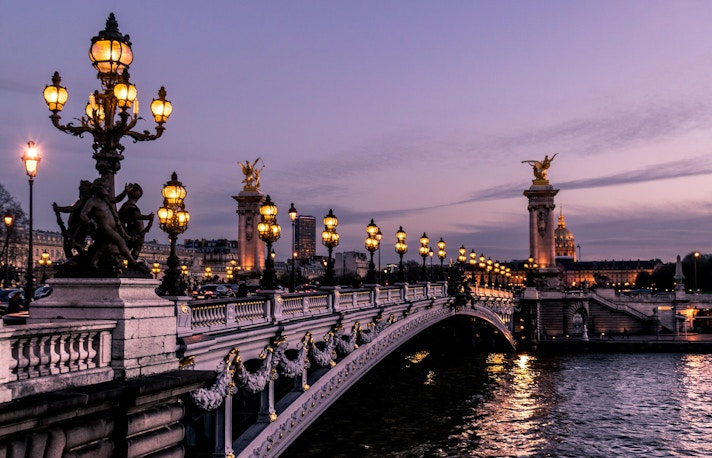 What to Look Out For
In February, rain is usual in Paris, along with a few days of snow, so you will have to plan accordingly.
Because Paris in February is bitterly cold, you'll need to bring a lot of layers to stay warm.
Since the days are shorter in February in Paris, you will have less time to see everything.
In February, several sites may be closed or open for limited hours, which means you may be unable to visit certain Paris attractions.
Overview of Weather in Paris in February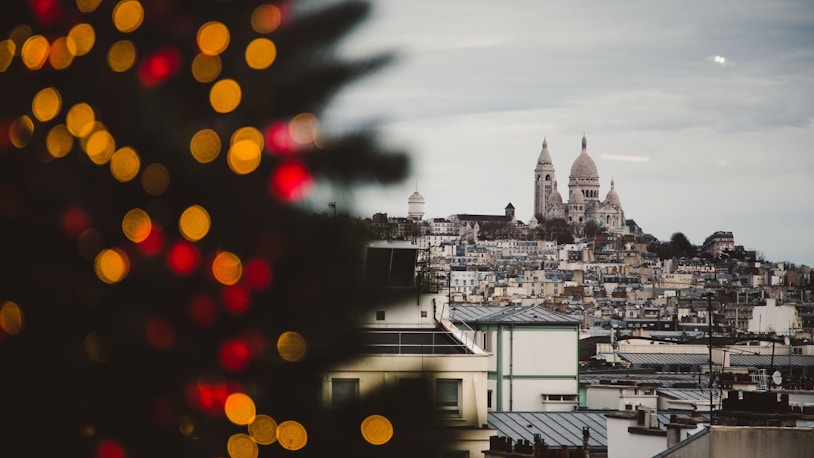 Paris in February is one of the coldest months on the calendar. While it is easy to stay warm by putting on layers, sightseeing might be a tough task this month.
Average Temperature: 6℃ to 10℃
Average Rainfall: 20 mm, 10 Rainy days (Likely to see snow)
Average Wind Speeds: 10 miles per hour
Best Time to Visit Paris
Best Things to do in Paris in February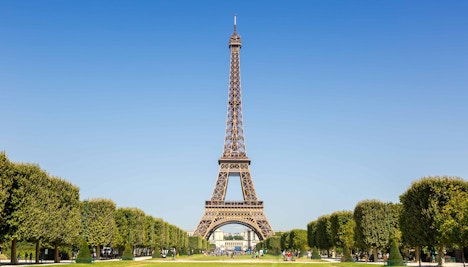 1. Eiffel Tower
City Landmark
The Eiffel Tower is a must-see attraction in Paris regardless of the season. The breathtaking views from the summit change all the time. The gloomy weather in February emphasizes Paris' universality and transforms it into a winter paradise. In addition, the shorter lines and fewer crowds make for a more relaxing experience.
February Timings
9:30 AM - 11:45 PM, with the last elevator ascending at 10:30 PM
from €34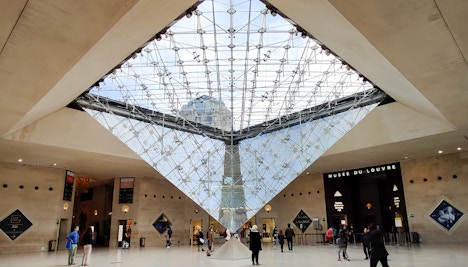 2. Louvre Museum 
Museum | Learning Experience
If you prefer studying and mulling over your favorite pieces of art in a peaceful environment, February is the best month to visit the Louvre. You are free to look at the Mona Lisa and other masterpieces for as long as you wish in February due to low visitor footfall in Paris. In February, the Louvre Museum will host a number of limited-time shows.
February Timings
9:00 AM - 6:00 PM
from €17
3. Disneyland Paris
Themepark| Kid-Friendly
With a trip to Disneyland Paris, you will be able to immerse yourself in the enchanting world of Disney and relive your beloved characters' childhood memories. Enjoy the special 'Frozen Celebration,' where you may participate in a variety of events, including live shows, musicals, and Frozen-themed illuminations and parades that are best enjoyed in the February weather.
February Timings
9:30 AM to 8:00 PM
from €59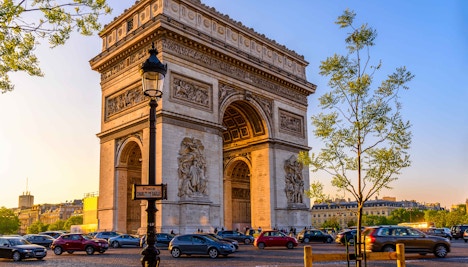 4. Arc de Triomphe
City Landmark | Historic Arch
At the end of the Champs Elysées, you can't help but see the massive arch soaring over the traffic at Place Charles de Gaulle. Napolean built the Arc de Triomphe, which now commands the horizon, as a homage to the French army. You might be able to see this gorgeous building covered in snow during the month of February.
February Timings:
10 AM to 10:30 PM
Know More
5. Seine River Cruises
Cruise | Sightseeing
A Seine River Cruise in Paris could provide you with a distinct perspective of the City of Lights. This one-of-a-kind excursion will take you on a tour of Paris's grandeur. The Seine River Cruise in February can be the most memorable part of your trip to Paris because the city is tranquil and often under a grey cloud cover.
February Timing:
10:30 AM to 10:00 PM
from €69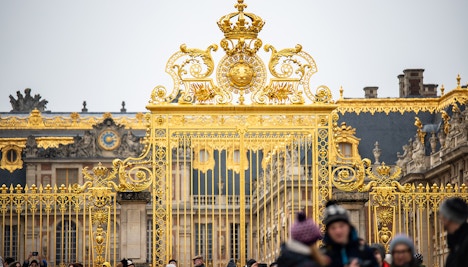 6. Versailles Palace
Historic Palace | Learning Experience
In 2017, the Palace of Versailles had more visitors than the Eiffel Tower. It is a UNESCO World Heritage Site as well as the Royal Palace of the French Monarchy. While you may not be able to see the Gardens in all their glory in February, the estate's austere silence contrasts with the Palace's richness.
February Timings
9:00 AM to 6:30 PM, every day except Monday
from €18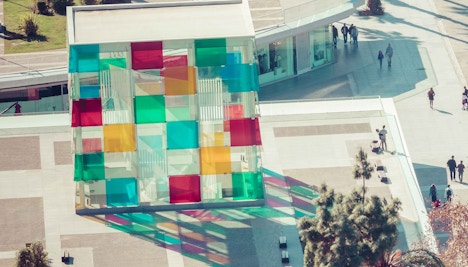 7. Centre Pompidou
Art Gallary
The Centre Pompidou, Europe's largest museum of modern and contemporary art, brings architecture and art together. The collection is housed in a building that is a spectacular example of 21st-century architecture in and of itself. Six permanent shows, as well as temporary exhibitions and creative projects, are on display at the museum.
February Timings
11:00 AM to 9:00 PM
Know More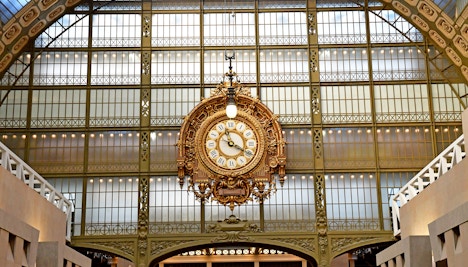 Orsay & Orangerie Museums
Museums
The Musee D'Orsay has the largest set of French art, while the Musee de l'Orangerie has the best selection of impressionist and post-impressionist paintings in the world. Throughout the year, a variety of temporary exhibitions are held here, which are always renewing and invigorating. The month of February allows you to visit museums without having to cope with large crowds of tourists.
February Timings
9.30 AM to 6:00 PM
fom €16
9. Moulin Rouge Show
Live Show | Entertainment
Paris in February can be scary at times due to the grey clouds, so it's better to stay inside and enjoy the city. Buy a ticket to the best cabaret in town, The Moulin Rouge, and experience a thrilling evening in the company of gorgeous dancers and skilled performers without sacrificing the fun and glamour. You will also get a glass of complimentary champagne at the show.
Know more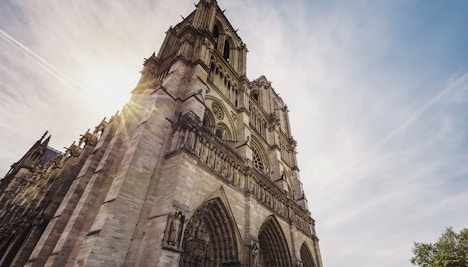 10. The Sainte-Chapelle
Historic Chapelle | Learning Experience
The Sainte-Chapelle, a spectacular 13th-century Gothic church with some of the world's most exquisite glass-stained window work, was built to glorify Christendom and house sacred relics such as the Crown of Thorns. It's warm and inviting on the inside, making it the perfect place to enjoy a frigid February day in Paris with your traveling party.
February Timings
9:00 AM to 5:00 PM
from €31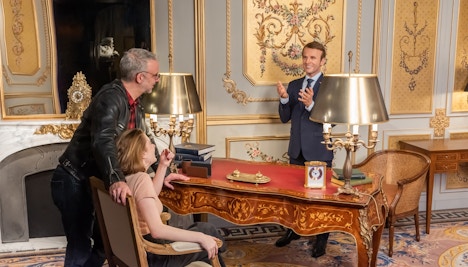 11. The Grévin Wax Museum
Museum
Away from the frigid temperatures, the famous Grévin Wax Museum would be a fun place to visit. Time spent visiting this museum, which is filled with wax figures varying from simply fun and whimsical to historic characters, will be well spent and result in a plethora of fun photographs to cherish your vacation to Paris.
February Timings
Monday to Friday, 10:30 AM - 5:00 PM, and from 9:30 AM to 6 PM on weekends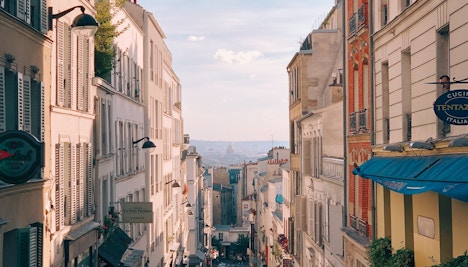 12. Montmartre Neighborhood
City Walk
Explore Montmartre, a vibrant district set on a hill above the Right Bank of Paris. Take a guided tour led by local experts and feel the February breeze in your hair as you learn about the customs, culture, and bohemian atmosphere of this artistic neighborhood while going down the twisting cobblestone lanes and tall staircases.
Festivals in Paris in February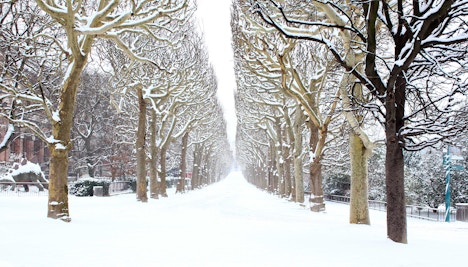 Chinese New Year Celebrations
Venue: Throughout Paris
Dates: Early February
The Chinese community in Paris celebrates the Chinese New Year with great zeal and intensity. Chinese Traditional costumes, colorful dragons, the sparkling rhythms of the drums and cymbals, funky lion performers, and a lot of authentic Chinese food to eat are all part of the New Year Parades. The city's three largest Chinese New Year Parades are conducted in the 13th, 10th, 11th, 19th, and 20th Arrondissements, with the earliest one taking place in the 3rd Arrondissement.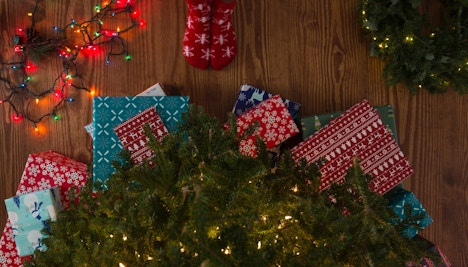 Mardi Gras Parade
Venue: Throughout Paris
Dates: Late February
Mardis Gras is celebrated in Paris with great hoopla, so this is an event you won't want to miss! The event is free to attend, and you are welcome to march alongside the throng! It begins at Place Gambetta and proceeds down Avenue Gambetta through Père Lachaise Cemetery, turning right at Boulevard Ménilmontant and continuing along with Boulevard de Belleville in the 20th arrondissement. It's a colorful event with masks and costumes.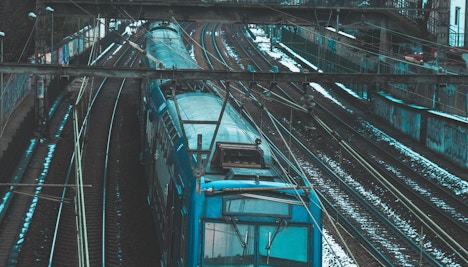 Chandeleur
Venue: Throughout Paris
Date: February 2
Chandeleur is a Catholic festival that takes place 40 days following Christmas. The day's more common name, though, reveals its full significance: la fête des crêpes. Crêpe-making demos and even a community crêpe block party are among the events building up to this day. Head to the sophisticated Breizh Café or the rustic La Crêperie de Josselin, two of Paris's most justifiably popular crêperies, to celebrate your love of this French classic.
Events in Paris in February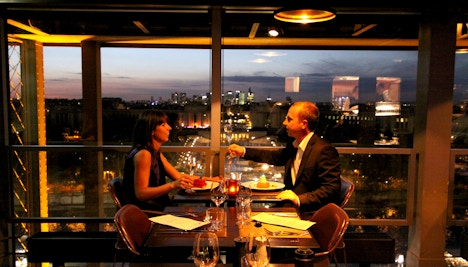 Valentine's Day Celebrations
Dates: February 14
Every year on February 14th, Paris transforms into a lover's paradise, with exclusive deals and events for couples only. A lavish dinner atop the Eiffel Tower or a romantic dinner cruise on the Seine are also options that you can consider. In February, the Paris Ballet and Cabarets put on special performances, and if you're not looking for entertainment, enjoy a special supper at one of the city's many cafés and restaurants.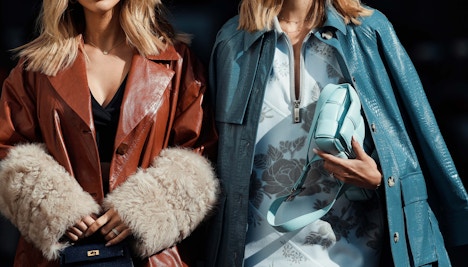 Carnaval de Paris
Dates: Late February
While most people are aware of the Rio Carnival, few are aware that it is also a French custom dating back to the 11th century. The first Paris Carnivals were rowdy, multi-day celebrations that Claude Monet and Édouard Manet depicted in their paintings. Even though today's version is only one day long, it is still a joyful street procession with music, lavish masks, and brightly colored costumes.
Know more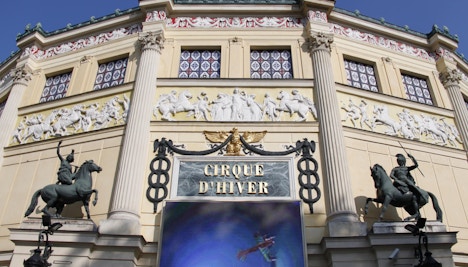 Cirque D'hiver Bouglione
Dates: October to March
For nearly half a century, the famed Bouglione troupe has performed at the Cirque d'Hiver Bouglione, one of the oldest known circuses of the world. Every winter, the Bouglione family puts on a spectacular show featuring clowns, animals, aerialists, trapeze artists, tightrope walkers, and jugglers from around the world.
Know More
Know Before You Visit Paris in February
Travel Essentials
What to Wear
What to Pack
Transport
Stay
Food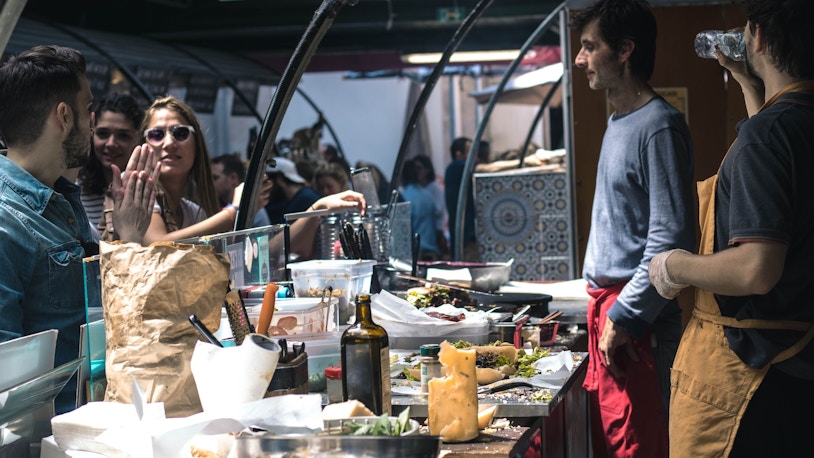 What to Wear in Paris in February
For rainy and snowy days, a robust waterproof coat should be brought.
On an evening stroll, comfortable walking shoes, a warm evening jacket, and a windcheater will come in handy.
Warm, fuzzy socks, excellent gloves, scarves, and a few thick sweaters or cardigans are all must-haves in case it gets bitterly cold.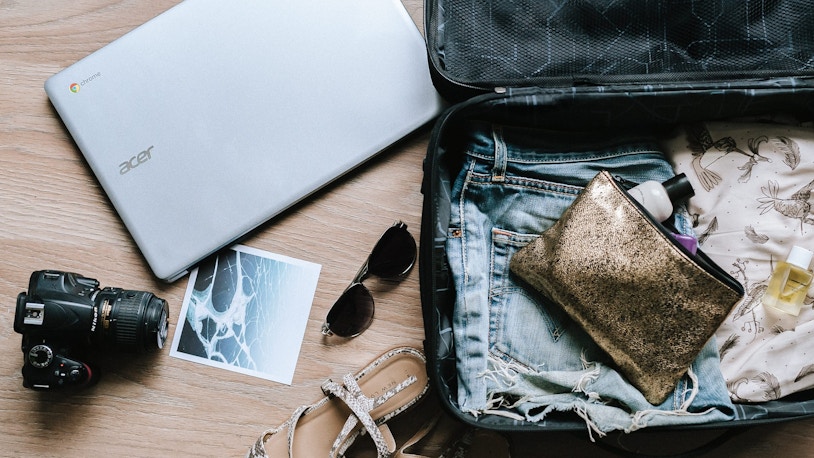 What to Pack in Paris in February
It's a good idea to bring an umbrella because there's a potential of rain or snow in February.
Sunglasses are also recommended because the sun may be low and bright.
Comfortable walking shoes to move around and see the sights are also necessary.
A type E or type C plug would be sufficient in Paris.
A daypack with plenty of pockets to carry all of your belongings during the day.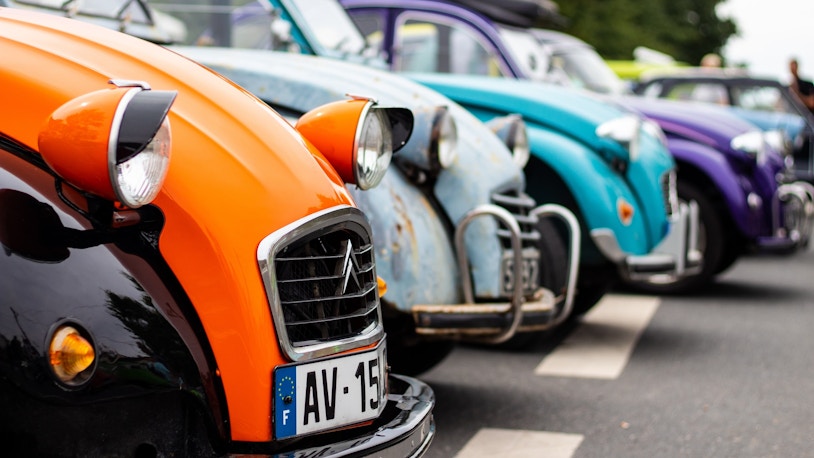 Getting Around Paris in February
By Train: Suburban rapid transit trains are available in all 6 zones of the greater Paris region. These trains, known as RER, also intersect with metro lines to provide a comprehensive travel network to the tourists in Paris.
By Metro: The Métro is a highly efficient method of transportation that will take you everywhere you need to go within Paris' city limits, and sometimes a little farther.
By Bus: Buses are less reliable in Paris but they still offer decent service and have an extensive network throughout the city. You can take the Noctilien bus service at night.
On Foot: If the weather is nice, you can also walk around the city and see a lot of it.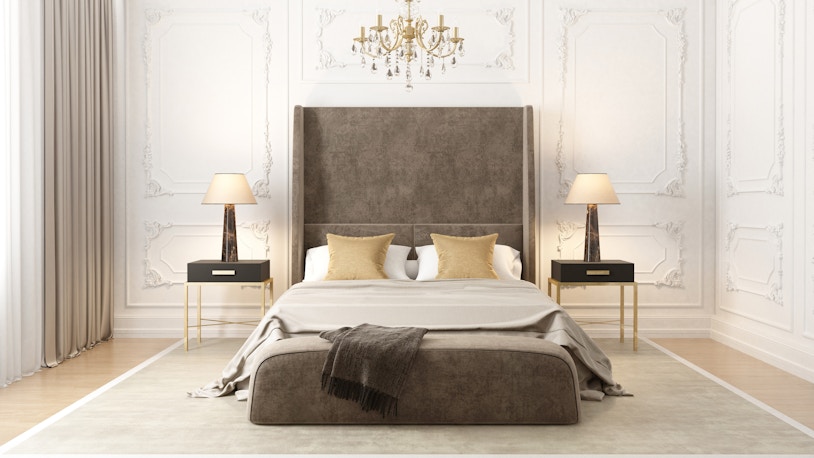 Where to Stay in Paris in February
Given the popularity of Paris with international travelers, a stay in the city can be costly. However, if you intend to visit Paris in February, you may be able to discover fantastic prices on lodging. Depending on your budget, here are some of the places you can stay:
Budget: Hotel Montparnasse Alésia, Hôtel Home Moderne Paris, Hôtel de Venise Paris 12
Mid-Range: Louison Hotel, Hôtel Left Bank Saint Germain des Prés, Les Jardins d'Eiffel
Luxury: Hôtel de Crillon, A Rosewood Hotel, Four Seasons Hotel George V, Paris, Bvlgari Hôtel Paris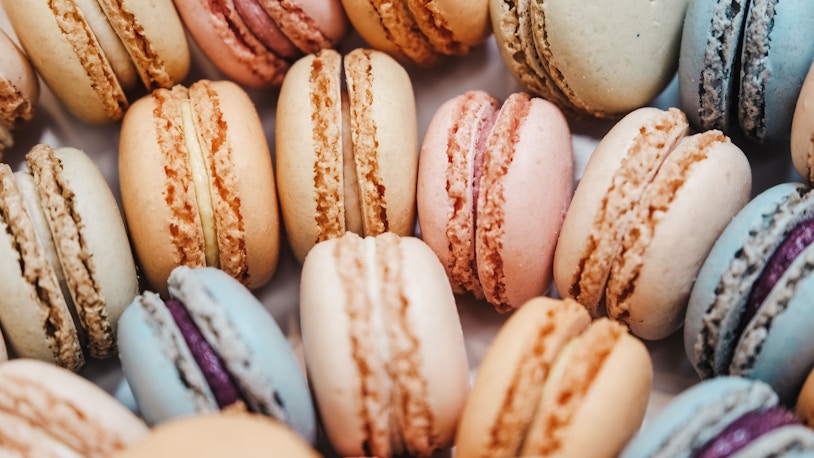 What to eat in Paris in February
Because Paris is a cultural melting pot, its gastronomic scene is particularly globalized. The following dishes, on the other hand, are a must-try if you are visiting Paris in February:
Fondue Savoyarde: Fondue is a French dish that originated in the Savoie region of France and is great for cold winter nights.
Hachis Parmentier: This recipe is a tribute to Antoine Parmentier, the French nutritionist who popularized the potato as a food crop. It's similar to a shepherd's pie and consists of a meat foundation covered with mashed potato and cheese before being baked to golden perfection.
Beef Bourguignon: The flavor of the meat is enhanced with vegetables like carrots, onions, mushrooms, and garlic, resulting in a creamy and delectable stew known as Beef Bourguignon.
Explore Paris Through the Year
All Your Questions About Visiting Paris in February Answered
Is February a good time to visit Paris?
Yes, February is a good time to visit Paris.
What are the best things to do in Paris in February?
The best things to do in Paris in February include visiting the streetside cafes for hot beverages, getting a bird's eye view of the city from Arc de Triomphe, and exploring the Montmartre neighborhood on a clear day.
Is Paris cold in February ?
Yes, Paris is quite cold in February .
How hot is Paris in February?
Paris isn't warm at all in February.
Can you swim in Paris in February ?
No, you cannot swim in Paris in February except for in heated pools.
Is it sunny in Paris in February ?
There are some sunny days in Paris in February.
What clothes to wear in Paris in February ?
You'll need a good waterproof coat, comfy walking shoes, a warm evening jacket, a windcheater, warm, fuzzy socks, quality gloves, scarves, and a few thick sweaters or cardigans if it becomes really cold in Paris.
Is it rainy in Paris in February?
Yes, Paris in February can be quite rainy.
Is Paris expensive to visit?
Yes, Paris is comparatively expensive.
You have to keep an eye out for street crime, but otherwise, Paris is quite safe.
What can I see in Paris in February ?
You can visit the Eiffel Tower, Musée d'Orsay, Louvre Museum, and many other Paris landmarks in February.
What are the major events in Paris in February ?
Major events in Paris in February include Valentine's Day, Ice Skating Events, and the Carnaval de Paris.
What is the average temperature in Paris in February?
The average temperature in Paris in February is between 6℃ and 10℃.
What are the best things to do with Kids in Paris in February?
Kids will love to visit Grévin Wax Museum, experience ice skating outdoors, and go to Disneyland Paris.
What are the main festivals in Paris in February?
The main festivals in Paris in February are Chandeleur, Chinese New Year, and Mardi Gras.
What are the major events in Paris in February?
The main events in Paris in February include Paris Face Cachee and Carnaval de Paris.