A Guide to Visiting Paris in November | Attractions, Weather & Museums
Contents
Have you ever seen the Eiffel Tower without tourists packed like sardines atop its observation decks? The spirit of Paris during November perches lightly between the receding crowds from August and the looming rush of Christmas tourists. To put it simply, this is your chance to experience this city like a Parisian local. As you bundle up and explore the quiet streets of the City of Lights, you will surely come to appreciate its peaceful aura and rich architecture, reminiscent of its cultural history.
Is November a Good Time to Visit Paris?
If you're wondering how Parisian streets look to a true local – visit Paris in November this year, and see for yourself!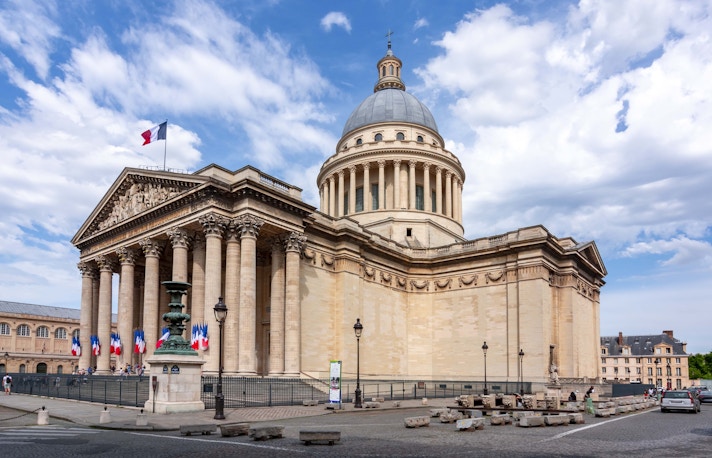 Why You Should Visit 
As the mercury drops, the crowd of tourists is nowhere to be seen in Paris as they are kept at bay by the onset of winter. 
This affords you the unique opportunity to see the city in its bare glory and explore its many attractions at your leisure.
Additionally, since prices for airfare and accommodation are low during the off-season, visiting Paris in November allows you to experience more luxurious hotels which fall within your budget and might be located closer to popular attractions as well.
What's more? Smaller crowds entail shorter lines at key attractions in the city.
You can use this chance to witness Paris like a local, at a time of the year that most visitors do not get to experience. The city takes on a cozy vibe, with an intimate atmosphere brought on by the onset of winter.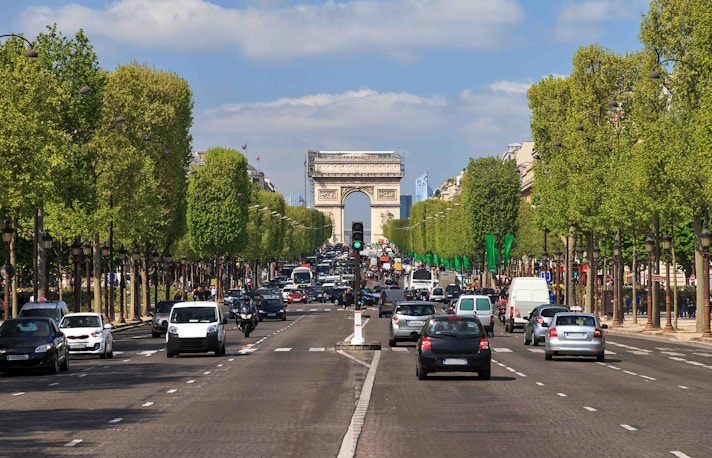 What to Look Out For
If you're not a fan of the cold, you may have a few complaints about Paris in the winter, since it does experience rainy weather and possible snow.
Sadly, some attractions may be open for fewer days or shorter hours, resulting in less frequent guided tours and excursions due to lesser demand. Winter closures may occur with a few other attractions as well.
Since the days grow shorter come winter, you may be hard-pressed to fit your day's activities into the few sunlight hours every day.
If you visit Paris in November, you will not be able to appreciate the true splendor of the beautiful gardens at Versailles, the Tuileries, and Luxembourg Gardens – which are at their blooming best in the summer months.
Overview of Weather in Paris in November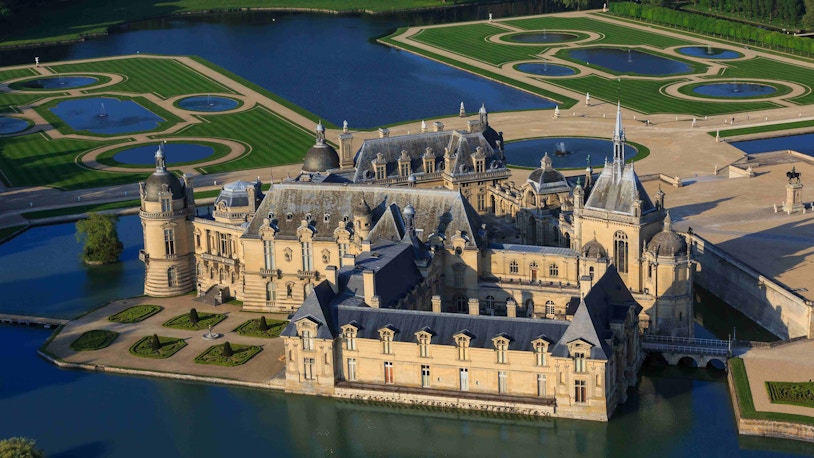 Paris in November is chilly and windy, with average lows of 5°C and around 9 hours of daylight throughout the month. The maximum temperature doesn't cross 10°C. You can definitely expect some rainy days during your stay, averaging 37 millimeters through the month.
Average Temperature: High - 10°C | Low - 5°C
Average Rainfall: 37 mm
Daily Wind Speed: 8.45 mph
Average Daylight Hours: 9


Best Time to Visit Paris
Best Things to do in Paris in November
Festivals in Paris in November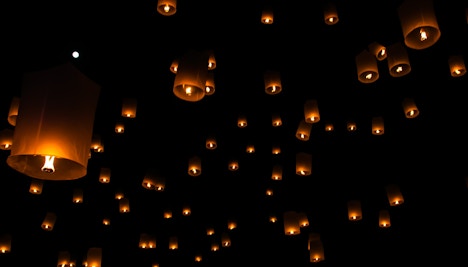 Thoiry Wild Lights Show
Date: October to March
Venue: Château de Thoiry, France (Thoiry ZooSafari)
Enjoy the spectacle of hundreds of illuminated lanterns and admire the diversity of animal species. Allow yourself to be led along a magical trail through the forest on the grounds of this enchanting castle. This is an excellent show to spend your evening gazing at gleaming lanterns light up the Paris skyline.
Know more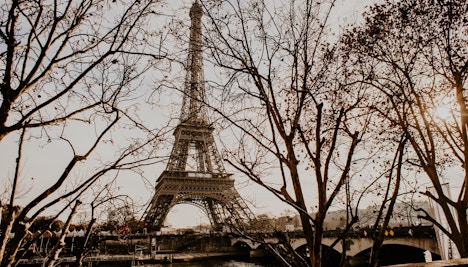 Paris Autumn Festival
Date: September to February
Venue: Several sites in Paris
The Paris Autumn Festival is a multi-disciplinary celebration of diverse art forms, founded as an annual event in 1972. You'll be able to sample cultural treats from the theater, music, visual arts, dance, and film. Around 40 venues across the city host events for the festival, including the Théâtre de l'Odéon and the Centre Pompidou.
Know more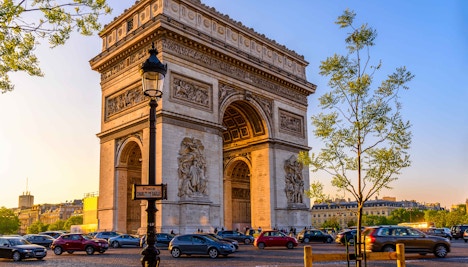 Armistice Day
Date: 11th November
Venue: The base of the Arc de Triomphe
Armistice Day marks the end of the "war to end all wars" when combat finally ended during World War I in 1918. This somber ceremony pays homage to the memory of those who died or were injured during the war. The wreath-laying ceremony takes place at 11 AM, while the vigil is held at 9 PM.
Events in Paris in November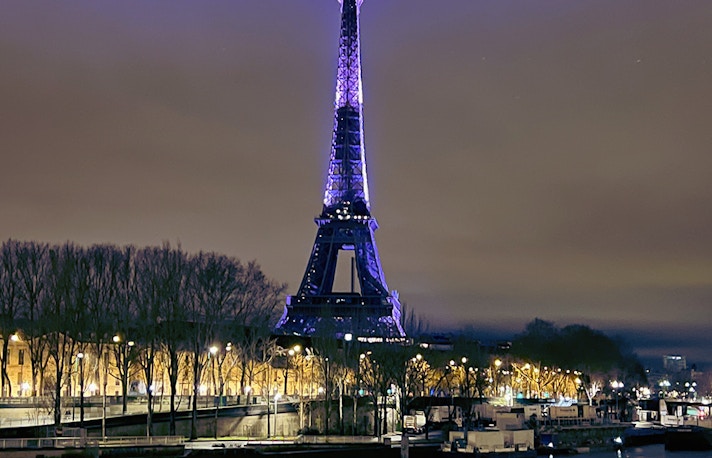 Turning on of the Christmas Lights
Date: Mid-November
Venue: Champs-Elysées
Watch the enchanting spectacle of the turning on of Paris' street Christmas lights and decorations at Champs-Elysees, which is lit up by thousands of strings of lights covering 400 trees. The lighting ceremony occurs sometime in the middle of November with the avenue being closed off for motor vehicles so that pedestrians can view the spectacle.
Know more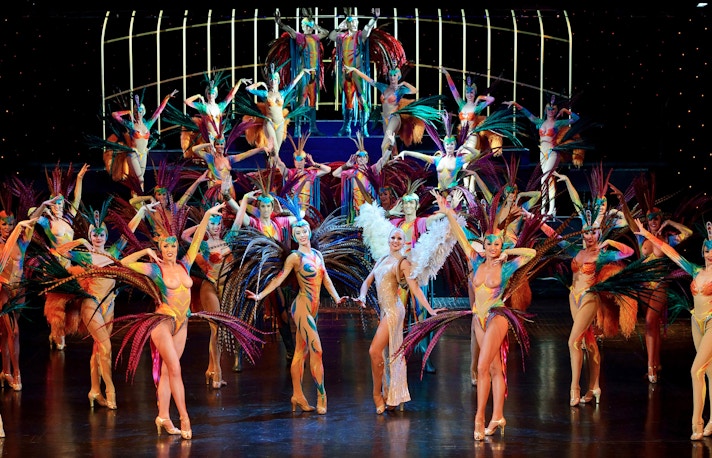 Crazy Horse Cabaret
Venue: 12 avenue George V, 75008 Paris
Enter a world of wild colors and exuberance, characterized by risque performances and talented dancers. Crazy Horse is an immersive experience and one of the premier cabaret houses in not just Paris - but the world. This is an absolute must-visit for all cabaret aficionados or for anyone in search of a scintillating activity to light up their evening.
from €90
Know Before You Visit Paris in November
Travel Essentials
What to Wear
What to Pack
Transport
Stay
Food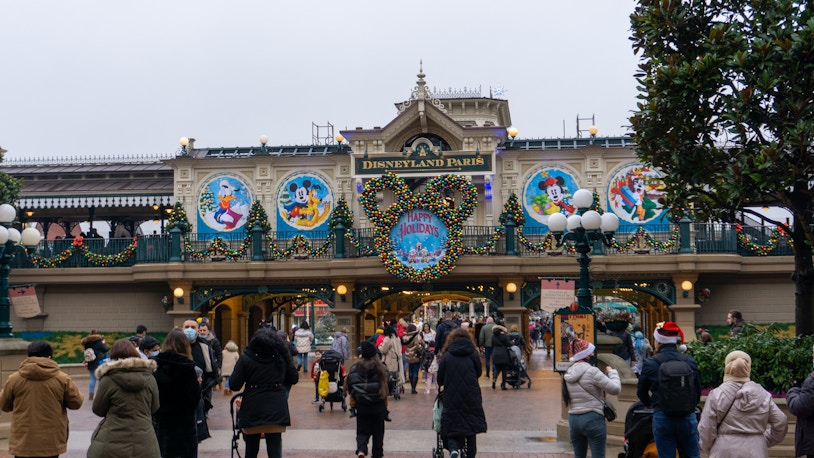 Time Zone: Central European Standard Time (GMT+1)
Currency: Euro | EUR | €
Country Code: +33
Emergency Numbers: Dial 112 to request the relevant service (police, fire service, or ambulance)
Paris Travel Guide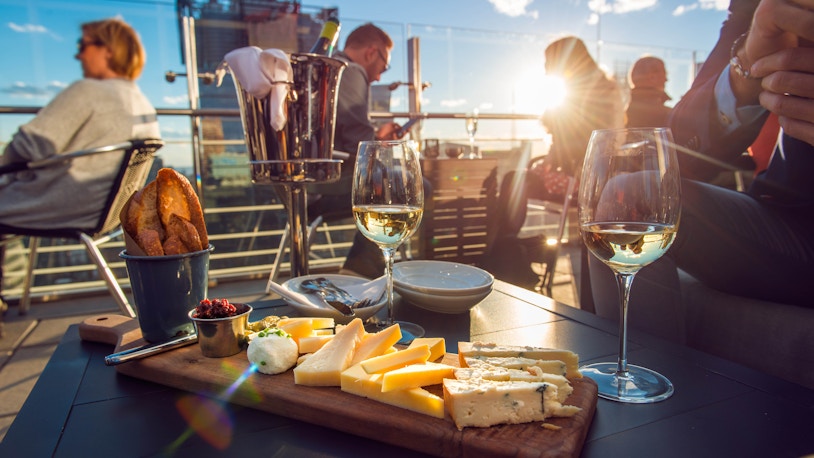 What to Wear in Paris in November
Dress for colder weather while visiting Paris in November.
You'll want to bundle up in cozy woolen sweaters and oversized jackets to keep warm while exploring the city outdoors.
Layering is the key to preserving your body's warmth.
Wear long-sleeved tops under your outerwear for added insulation.
Warm, fuzzy socks will be a comfort as the chill sets in.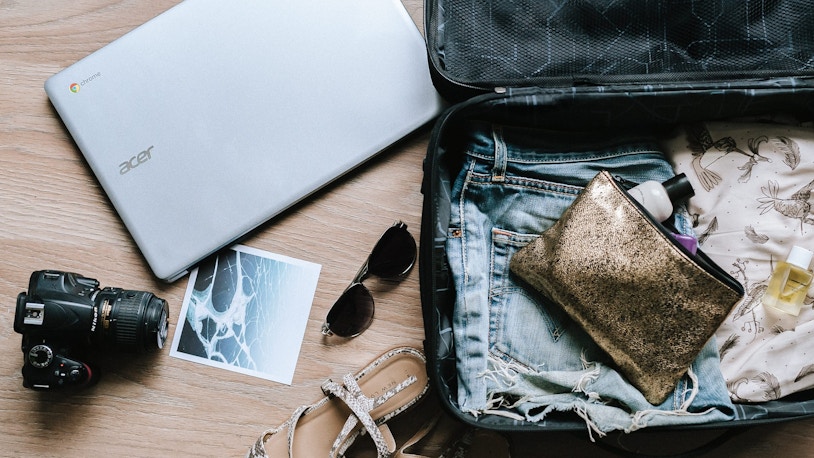 What to Pack in Paris in November
Power Adapter: Type E
Clothes: Woolens sweaters, cozy jumpers, sturdy jackets
Gloves, scarves, and woolen hats
Umbrella and a raincoat
Extra pairs of socks
Comfortable sneakers or walking shoes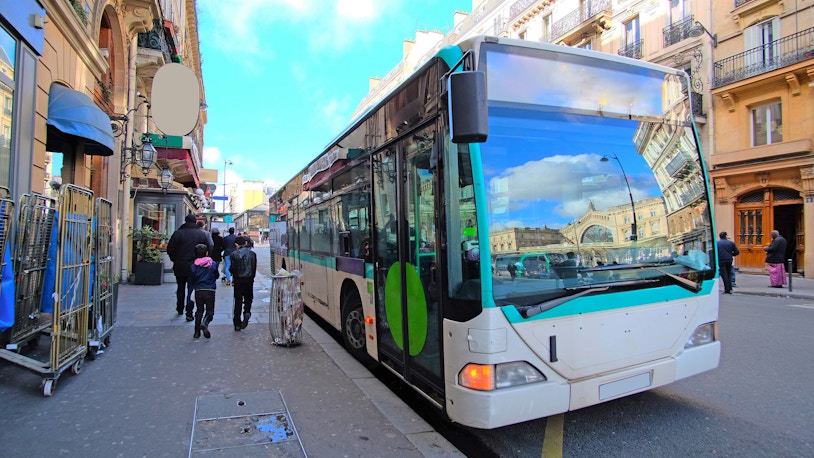 Getting Around Paris in November
By Métro 
The Parisian Métro is quite efficient and can take you anywhere you need to go within the city limits, and sometimes even beyond. The metro serves 303 stations using 14 lines. Metro Map of Paris
By RER Trains
The RER network of France operates on 5 lines serving 257 stations and stops, including 33 stations within Paris. RER Map of Paris
By Tramway
The Tramway comprises 10 lines, all of which operate on the periphery of Paris or within the closest suburbs. Tramway Map of Paris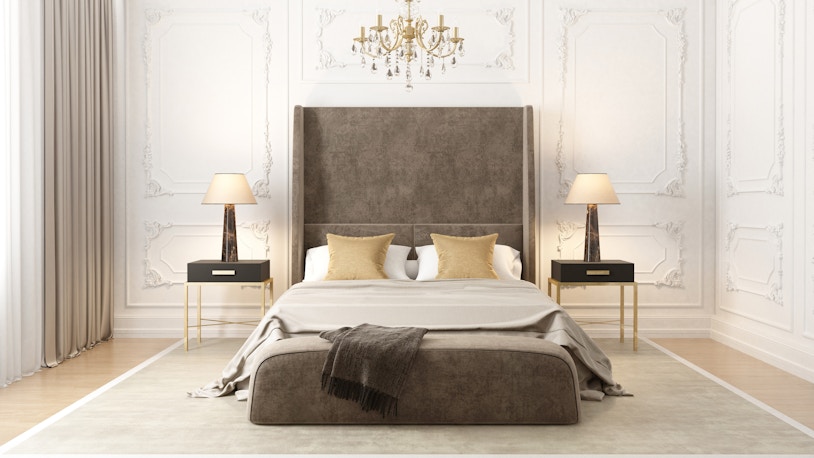 Where to Stay in Paris in November
Visiting Paris in November opens up a range of different accommodation options for you since prices are usually discounted owing to the off-season. So you'll be able to stay at centrally located hotels which allow you to visit major attractions within the city at more affordable rates.
Budget Hotels: Hotel Darcet | Generator Paris | Le Regent Montmartre by HipHopHostels | Berkeley Hotel
Mid-range Hotels: Hotel Malte | Hotel Malte | Hotel Astoria | Hotel Lorette
Luxury Hotels: Le Bristol Paris | Grand Hotel du Palais Royal | Relais Christine | Maison Souquet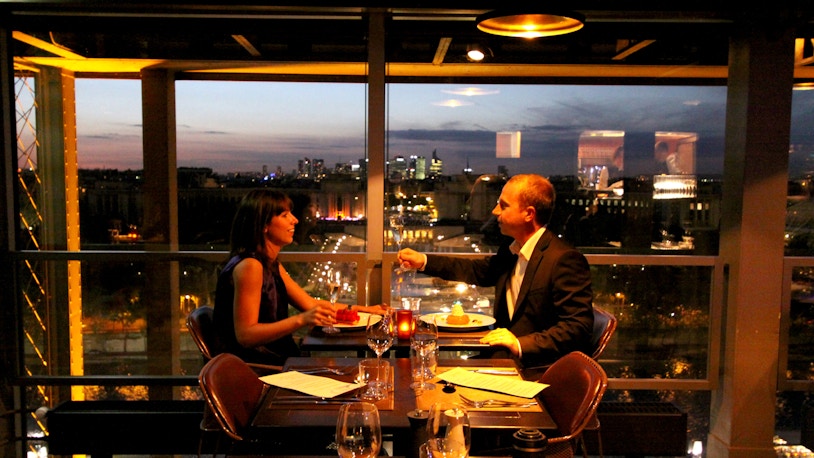 What to eat in Paris in November
Here are some French delicacies and signature Parisian dishes that you simply can't skip trying while visiting Paris.
Macarons: This delicate pastry that has taken the world is distinctly Parisian in its make. A typical Parisian-style macaron contains a ganache, jam, or buttercream filling sandwiched between two cookies.
Croque-monsieur: A staple fixture of most Parisian cafes and restaurants is croque-monsieur, delicious grilled ham and cheese sandwich that is usually moistened with signature béchamel sauce.
Croissant: There is nothing quite like the warm buttery smell of a typical French croissant. This golden delight is characteristically French and you must try the authentic version while taking a morning stroll on the sleepy streets of Paris in November.
Explore Paris Through The Year
All Your Questions About Visiting Paris in November Answered
Is November a good time to visit Paris?
November marks the beginning of winter in Paris, so temperatures are known to drop to as low as 5°C.
What are the best things to do in Paris in November?
The best things to do in Paris in November are to visit all the popular culturally and artistically renowned places since the crowds are relatively smaller during this time of the year. Not only will you be able to stay sheltered from the cold outdoors, but you'll also get the chance to tour these famous places and museums at your own pace, and admire the exhibits and architectural beauty without the distraction of large crowds.
Is Paris cold in November?
November marks the beginning of winter in Paris, so temperatures are known to drop to as low as 5°C.
How hot is Paris in November?
The highest temperature in Paris during the month of November is around 10°C.
Can you swim in Paris in November?
It is not a great idea to take a dip given the cold climate of Paris during November.
Is it sunny in Paris in November?
Sturdy and warm winter wear is the ideal wardrobe for exploring the city of Paris during November. Bundle up in cozy sweaters and do carry woolen scarves, hats, and gloves.
What clothes to wear in Paris in November?
Sturdy and warm winter wear is the ideal wardrobe for exploring the city of Paris during November. Bundle up in cozy sweaters and do carry woolen scarves, hats, and gloves.
Is it rainy in Paris in November?
The average rainfall in Paris during November is around 37 mm. So you can expect to experience a few rainy days during your visit.
Is Paris expensive to visit?
Although Paris can be a bit expensive during the peak season, visiting this French city in November is a great way to save on expenses due to discounted rates on airfare and accommodation.
Paris is considered a moderately safe city by travelers. But do keep an eye out for pickpockets in crowded places.
What can I see in Paris in November?
While visiting Paris in November, you'll be able to see plenty of attractions at your leisure, without the usual crowd of tourists. Visit the Eiffel Tower for a peaceful view of the city, or head to Paris' prized museums such as the Louvre and Versailles Palace. You can even huddle inside from the cold winds by attending indoor events like Moulin Rouge. Or make your way to the famous Disneyland Paris for a day of fun and thrills.
What are the major events in Paris in November?
Apart from the unveiling of the enchanting and magical Christmas window displays of Paris' large department stores, some notable events in November include the turning on of the Christmas lights on Champs-Elysées, as well as some riveting cabaret shows such as Crazy Horse, and Moulin Rouge.
What is the average temperature in Paris in November?
Since November marks the beginning of winter in Paris, the weather grows quite chilly. The average high temperature is around 10°C, while the low is 5°C.
What are the best things to do with Kids in Paris in November?
Visiting Paris with kids is a great opportunity for educational experiences and to teach them about events and artworks of historical and cultural significance. But if your young ones simply want a day of fun, take them to Disneyland Paris where they are sure to have the time of their lives on thrilling rides, while interacting with their favorite Disney mascots. An added perk of visiting Disneyland Paris in November, is that ticket prices are significantly reduced.
What are the main festivals in Paris in November?
Among Paris' various cultural events and festivals, there are plenty that falls within the month of November. You can book tickets to the Paris Autumn Festival for an experience rich with art and culture. Or simply head to the Thoiry Wild Lights Show for a beautiful spectacle of lights with your favorite animals from Thoiry Zoo.