Explore Paris in Summer | Weather, Things to do, Packing Checklist, Travel tips & More
Contents
The capital of France, Paris, is one of the most popular tourist destinations in the world. It is home to the famous Eiffel Tower and features many world-famous attractions such as Louvre Museum, Arc De Triomphe, Notre Dame Cathedral, Pantheon, and more. There are many beautiful art galleries, museums, and river-side cafes to explore in Paris, especially during the summer season. A trip to Paris in summer is the best way to enjoy all the outdoor activities and attractions that the City of Love has to offer. Planning a trip to Paris in summer? Here is everything you need to know including what to pack, what to do, where to stay, and more.
Why visit Paris in Summer?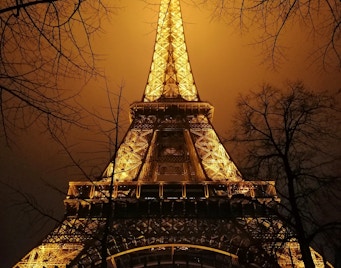 1. Amazing Weather
Paris in summer is a true delight as the weather is warm with lots of sunshine to enjoy throughout the day. However, there is hardly any high heat even during peak summer, making it a great time to enjoy touring around the city.
2. Ample Festivals and Events
Summer also marks the beginning of festivities in Paris as locals celebrate the weather. There are many music festivals, concerts, events, and parties to attend at this time.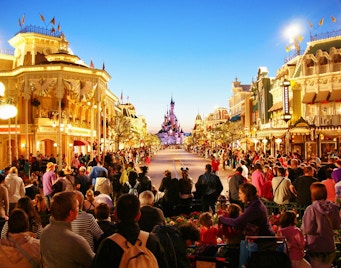 3. Prime Tourist Season
If you love meeting new people on your trips, then summer is the perfect time to visit Paris. You get a chance to interact with people from different cultures and countries at this time.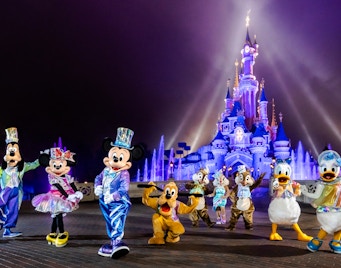 4. Best Time for Outdoor Activities
Since the weather is not sweltering hot, visitors can indulge in several outdoor activities at this time including a walk beside the river Seine, or eating at outdoor cafes. Moreover, the countryside blooms at this time.
What to Look Out for in Paris in Summer?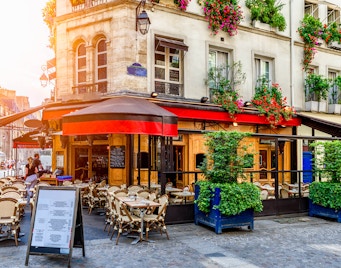 1. High Temperature
While it is not sweltering hot in Paris in summer, the temperature is a little high. The chances of dehydration or sun tanning are higher as well, keep this in mind before exploring the city.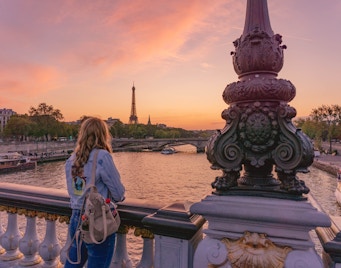 2. Throngs of Tourists
Since this is the prime tourist season in Paris, there will be lots of tourists in the city. For those who want to enjoy the peace and quiet of Paris, this might not be the ideal time to visit.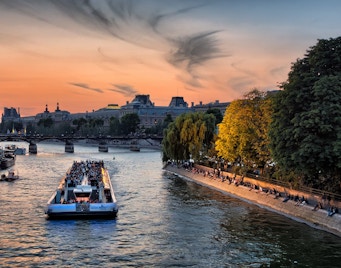 3. High Prices
One of the main caveats of planning a trip to Paris in summer is that everything is exorbitantly priced at this time. Flights are expensive as are the hotels and several Paris activities are sold out months in advance.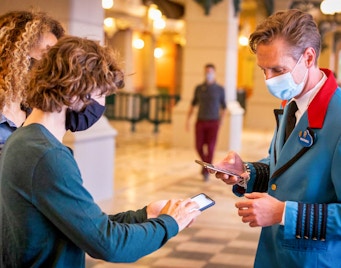 4. Longer Queues at Attractions
Another important thing to remember is that since this is a popular time to visit Paris, you will have to stand in a lot of queues as most attractions will be filled with people.
What to Wear?
If you are planning a visit to Paris in summer, then you should start packing all your cotton and rayon clothes to avoid sweat. Also, dress comfortably as you will be walking and exploring a lot. It is appropriate to cover the knees and shoulders when visiting churches and other religious places in Paris.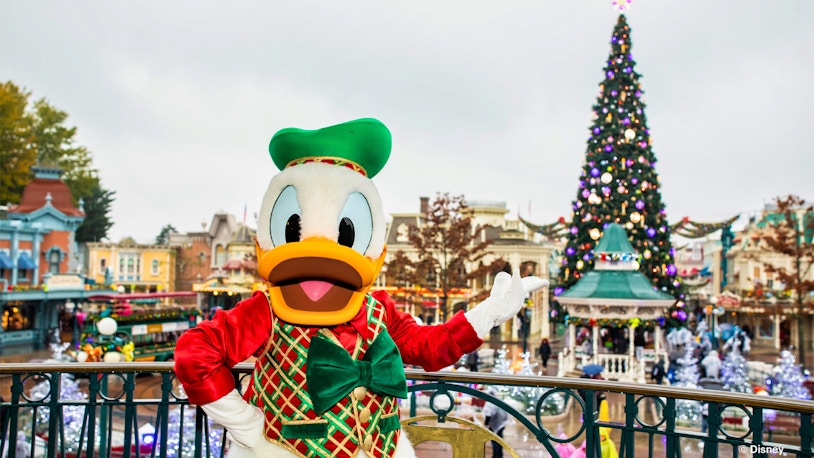 What to Wear in Paris in Summer?
Since Paris has warm summers, you should wear light cotton clothes that are best suited for such weather.
Wearing cotton t-shirts with shorts or light pants is a good choice. 
You can also wear skirts, dresses, and gowns while exploring Paris.
If you are worried about tanning, then wear long-sleeve clothes or carry a light jacket to wear during the daytime.
Tank tops and bralettes are quite the norm in Paris except when you are visiting a church.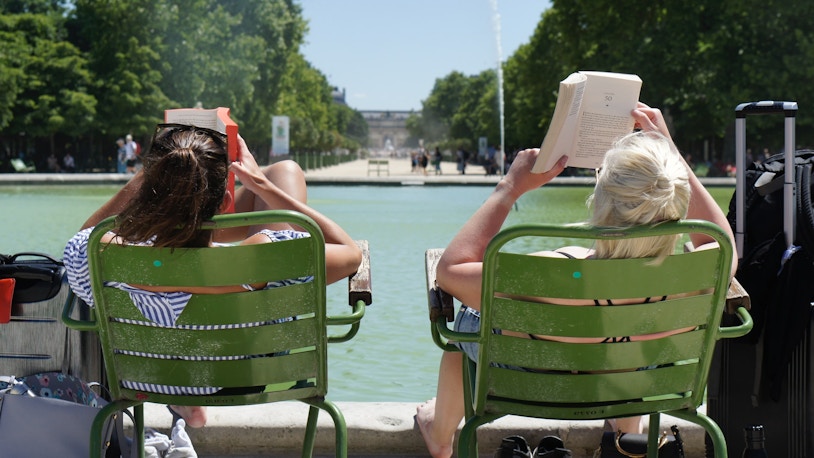 What to Pack for Paris in Summer?
Cotton and rayon clothes - Paris in summer can be warm and a little sweaty, if you are walking around the city. This is where cotton and rayon clothes will come in handy to keep you cool.
Pack a pair of comfortable shoes or sandals for walking around the city.
Cooling towels, wet wipes, sunscreen, and hats.
Dresses and Gowns - Make the most of the summer season in Paris by wearing beautiful dresses and gowns when you are exploring the city.
Consider getting shorts, light pants, and maxi skirts for the warm weather in Paris. Pants and long skirts will not only cover your knees in a religious place but will also protect you from tanning.
Top Things to do in Paris in Summer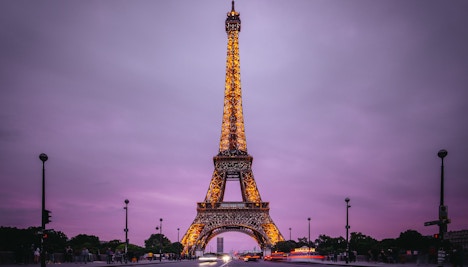 1. Go to the Top of the Eiffel Tower
City Landmark | Must-Visit
During the summer months, the Eiffel Tower is open till midnight allowing you enough time to enjoy your visit to this iconic attraction. Head to the top of the Eiffel Tower and enjoy a panoramic view of the city. You can also enjoy a meal at the restaurants located at the top. If you visit during Bastille Day in summer, you will see fireworks display at Eiffel Tower and a flag hoisting on Liberation Day.
from €44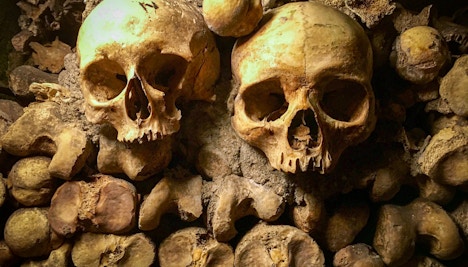 2. Learn the Grim History of Paris Catacombs
Historic Attraction
Since summer can be slightly warm in Paris, there is no better way to chill and escape the afternoon heat than a trip to the Paris Catacombs. Plus, you also get a chance to learn about the macabre history of this popular city. These underground tunnels feature the skeletal remains of over six million people and give you a glimpse into Paris' dark past.
from €29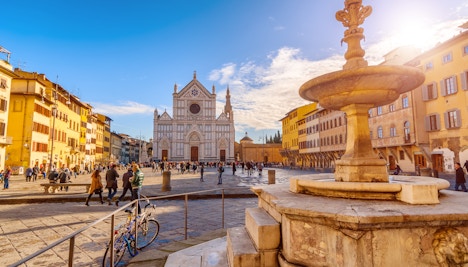 3. Enjoy a Seine Dinner Cruise
Sightseeing
One of the best things to do in Paris in summer is going on a scenic river cruise on the Seine River at night. The weather is pleasant so you can enjoy the night breeze as you marvel at the beautiful monuments lit up at night. With a dinner cruise, you can truly experience the 'City of Light' at its best while enjoying a delicious French meal on the deck.
Know more
4. Admire the View from Montparnasse Tower
Sightseeing
Another great attraction for enjoying a panoramic view of Paris city, the Montparnasse Tower is the third tallest building in France at a height of 689 feet. As a result, it is a great place to visit in summer, especially around sunset. There is an amazing observation deck, open terraces, and a restaurant where visitors can spend time in the evening in Paris and enjoy the cool, summer breeze as they admire the city.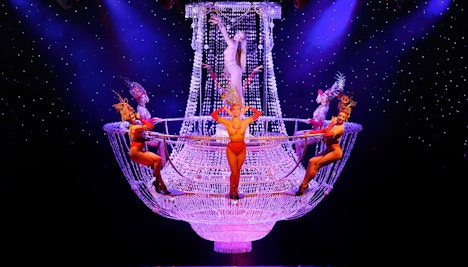 5. Watch a Paris Cabaret
Performance | Indoor Venue
Paris in summer offers vibrant nightlife but a traditional way to spend an evening in the city is by watching a classic cabaret show. One of the most famous cabaret shows in Paris is Moulin Rouge which features French Cancan dance. If you are looking for a little more extravaganza, Le Lido with its world-class performers is also a good idea.
Know more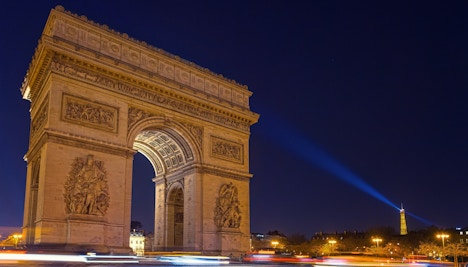 6. Visit the Arc De Triomphe
City Landmark
Arc De Triomphe is one of the most popular monuments in Paris that was built to honor everyone who fought and died during the French Revolution and the Napoleonic War. Take a look at the marvelous architecture of this impressive monument can also climb the arch to enjoy the surrounding views. It is especially impressive to visit during sunsets in summer for the beautiful Instagram-worthy photos here in the evening.
from €13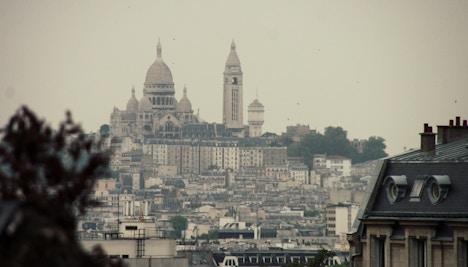 7. Sacre-Coeur Basilica
Church
Another popular monument to visit in Paris, Sacre-Coeur Basilica is a beautiful white marble church that is dedicated to the heart of Jesus. In the summer, visitors can plan a trip to this church to enjoy gorgeous views of Paris city in the evening as it is the second-highest monument in the city after the famous Eiffel Tower.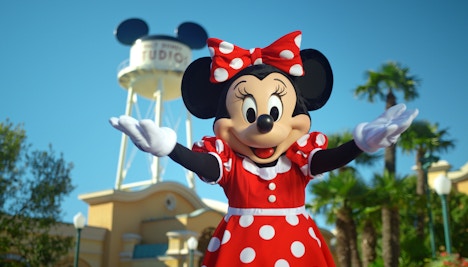 8. Disneyland Paris
Theme Park | Kid-Friendly
One of the best places to visit in Paris in summer is Disneyland Paris which the entire family can enjoy. Spend a day at the two parks at Disneyland Paris - Disneyland Park and Walt Disney Studios Park. In the summer, there are many special events held at the park late at night, making your visit here more memorable.
from €59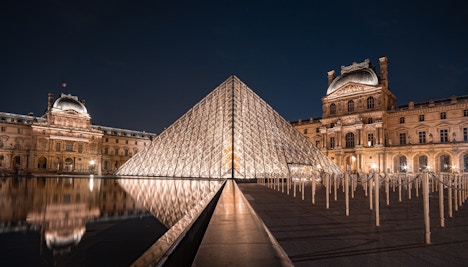 9. Louvre Museum
Museum
Visiting Louvre Museum is a must regardless of when you visit. The world's largest museum features over 38,000 items that date back to prehistoric times and is a popular UNESCO World Heritage Site. Although most of the world visits Louvre for the painting of the Mona Lisa, the pyramid structure of the Louvre Museum is in itself a beauty. In summer, you can visit the museum late at night when it is lit up and spend a few hours enjoying strolling around the area while clicking funny photos.
from €17
Events in Paris in Summer
Know Before you Visit Paris in Summer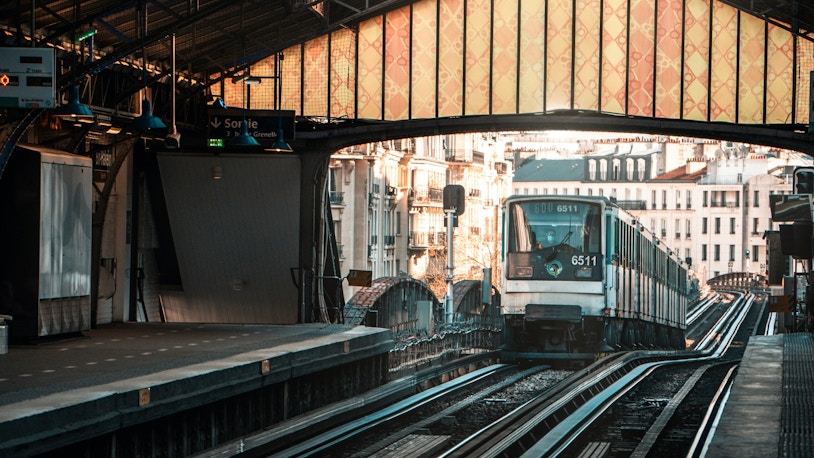 Getting Around Paris in Summer
Paris is divided into 20 arrondissements and is a huge city. However, it is well-connected with buses, trams, metros, and subways. Visitors can buy the Navigo Card or Paris Transport Tickets to make use of the different transportation options available here.
Metro - There are around 16 metro lines connecting 300 metro stations throughout the city, making this one of the most convenient ways to travel in Paris in summer.
Bus - The city buses are perfect for the short-distance commute and cover over 13,000 bus stops around Paris.
RER - If you are traveling to the suburbs or places such as Disneyland Paris, Airport, etc., then RER is your best choice. Where to Stay in Paris in Summer
There are many options of stays available in Paris in different price ranges but generally, the hotel cost is a little on the higher side in summer. However, you can book the hotels early on to get good deals and prices instead of waiting until the last minute to book your stay.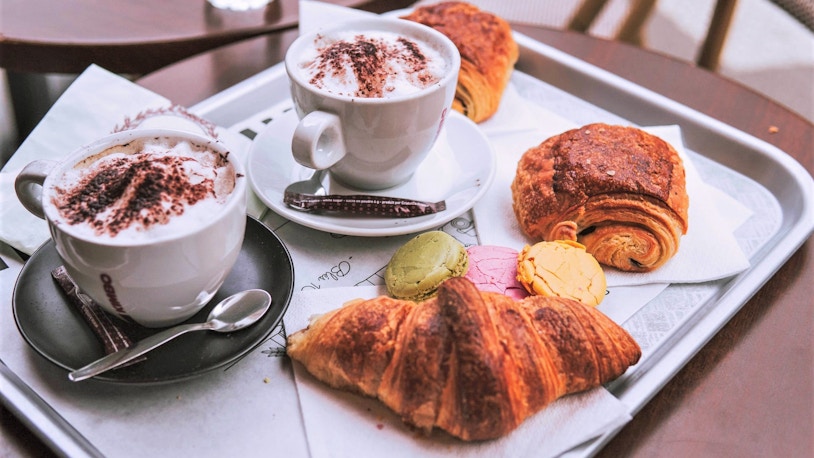 What to Eat in Paris in Summer?
Crepe - One of the staple foods to try in Paris is crepe. There are both sweet and savory crepes available that you can enjoy any time of the day.
Escargot - For those who love oysters, escargot is a must-try here. A traditional French meal includes deliciously cooked escargot with bourguignon sauce and a glass of great wine.
Macarons - Of course, one of the top bakery dishes to try in Paris is macarons. These bite-sized snacks are available in different colors and flavors including chocolate, coffee, blueberry, and more.
Foie Gras - If you are visiting Paris, then do try Foie Gras from the French cuisine which is a kind of mousse/parfait. It is essentially the liver of a fattened geese or duck that is prepared in a unique style.

Frequently Asked Questions About Visiting Paris in Summer
Is summer a good time to visit Paris?
Yes, summer is one of the best times to visit Paris as the weather is pleasant and there are longer days to enjoy the city. Moreover, there are many fun outdoor activities and festivals to join in the city at this time.
How hot is Paris in summer?
Paris in summer is sunny and warm with the temperature average reaching around 20°C. There are long days with sunshine and occasional rainfall, making it the ideal time to explore the city of Paris.
What is the average temperature in Paris in summer?
The average temperature in Paris in summer is around 14 - 25°C.
Is it sunny in Paris during summer?
Yes, Paris experiences a longer daytime in summer with an average of 13 - 16 hours of daylight. There are chances of rainfall but those are fewer in comparison to the long, sunny days that mark the summer season in Paris.
Is it windy in Paris during summer?
It is a little windy in Paris during summer but not as much as in the winter season. The average wind speed is 9 mph with August being the calmest month in Paris.
Does it rain in Paris during summer?
Paris experiences rainfall throughout the year with winter months seeing the highest number of rainy days. So, it is likely to rain in Paris in summer but there will be more sunny days than rainy days during this season.
What clothes to wear in Paris in summer?
Paris in summer is pleasantly warm so, cotton and rayon clothes would be best suited for the weather. From dresses to skirts to shorts, this is the time to dress up freely and wear whatever you like in Paris.
Is Paris cheaper in summer?
Paris is not a cheap city to visit, especially during the summer season. Since this is the peak tourist season, the prices of accommodations and flights are extremely high. However, if you plan and book ahead, you can cut down the costs by a big margin.
Is Paris expensive to visit?
Paris is an expensive city to explore but there are many ways to cut down on the costs. Book your flights and hotels in advance to enjoy lower prices and get skip-the-line tickets to save time.
What are some things to do in Paris in summer?
Since it is the prime tourist season in Paris, there are a lot of things to do in the city in summer. You can enjoy a visit to the top of the Eiffel Tower, go on a Seine cruise, visit Louvre Museum, and do so much more here.
Thievery and scams are quite common in Paris so, be careful at all times. Don't leave your luggage unattended and avoid following strangers into secluded alleys when exploring the streets of Paris.
What can I see in Paris in summer?
In the summer, you can visit all the popular attractions in Paris such as Disneyland Paris, Eiffel Tower, Louvre Museum, Notre Dame Cathedral, and so on.
What are the free things to do in Paris in summer?
You can enjoy many free activities in Paris in summer such as watching the Eiffel Tower sparkle at night, walking beside the Seine River, sitting in the Tuileries Gardens, and so on.