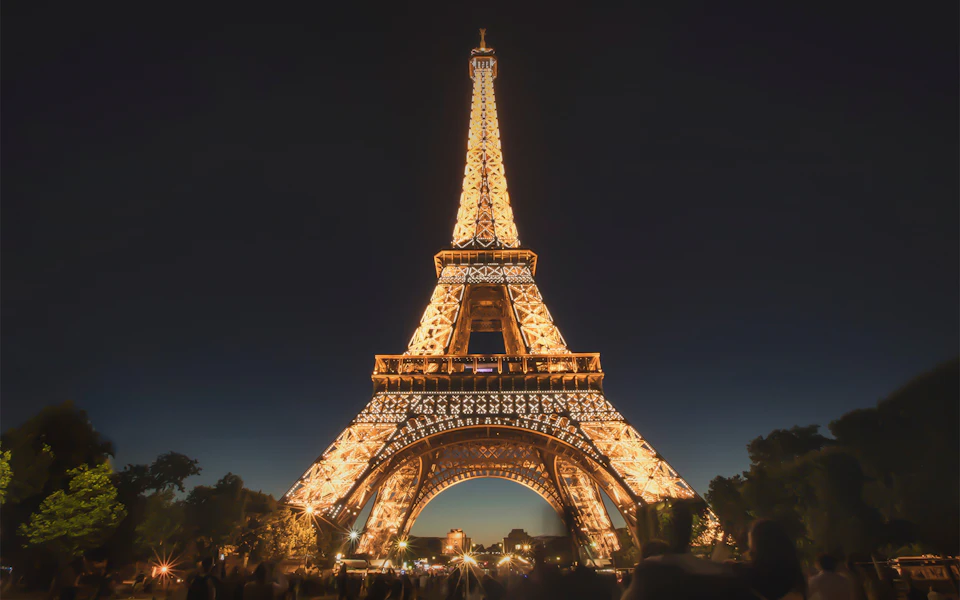 Valentine's Day Paris 2022 | Romantic Things to Do, Handy Tips & More
There is no other place where love blooms and breathes as it does in the city of love- Paris. It is the best destination for you and your loved one to soak your spirits in romantic fervor. Spend a magical Valentine's Day in Paris and indulge in some of the most romantic things to do with your partner!
All You Need to Know About Valentine's Day in Paris
Why Celebrate Valentine's Day in Paris?
Weather
Handy Tips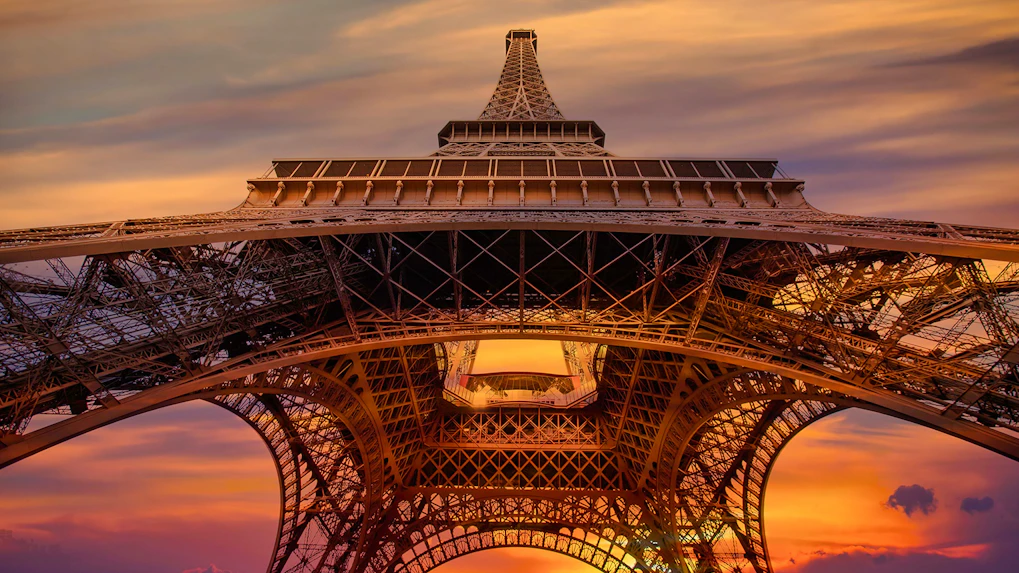 Paris is an ideal place to spend your Valentine's Day in Paris. It is perfect for a relaxing, fun getaway with your loved one.
You will be surrounded by the most incredible architecture ever created by man.
The city is buzzing with love and romance during February, and Paris is the perfect location for all types of romantics.
Paris hotels offer discounts and unique Valentine's Day packages.
Paris is the world capital of chocolate, and you can find world-famous chocolate shops on nearly every corner.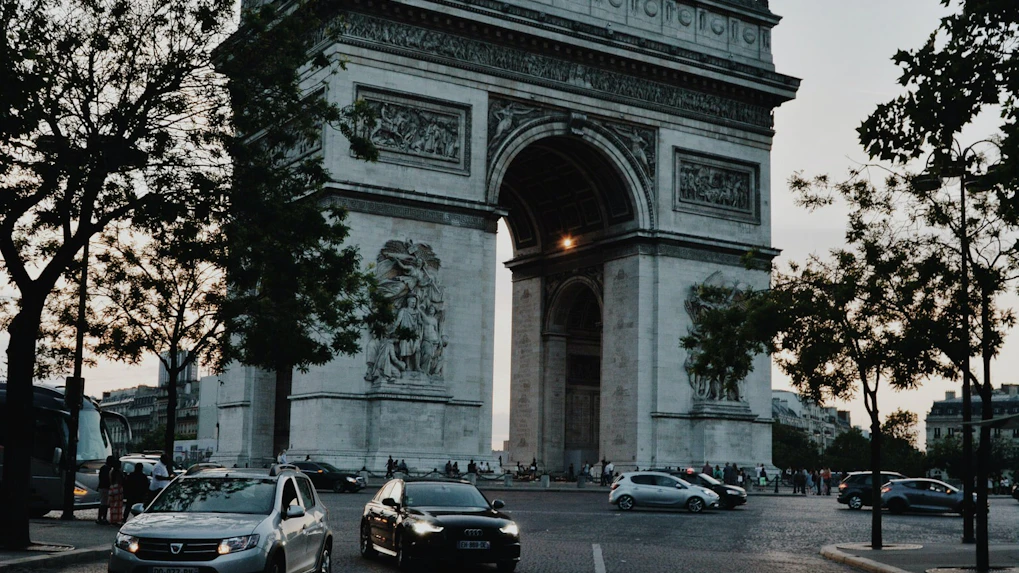 Highest Temp: 8.3 °C
Lowest Temp: 2.8 °C
Chances of Rain: 21%-26%
What to Wear: Sweaters, tops, cardigans, turtlenecks, jeans, boots.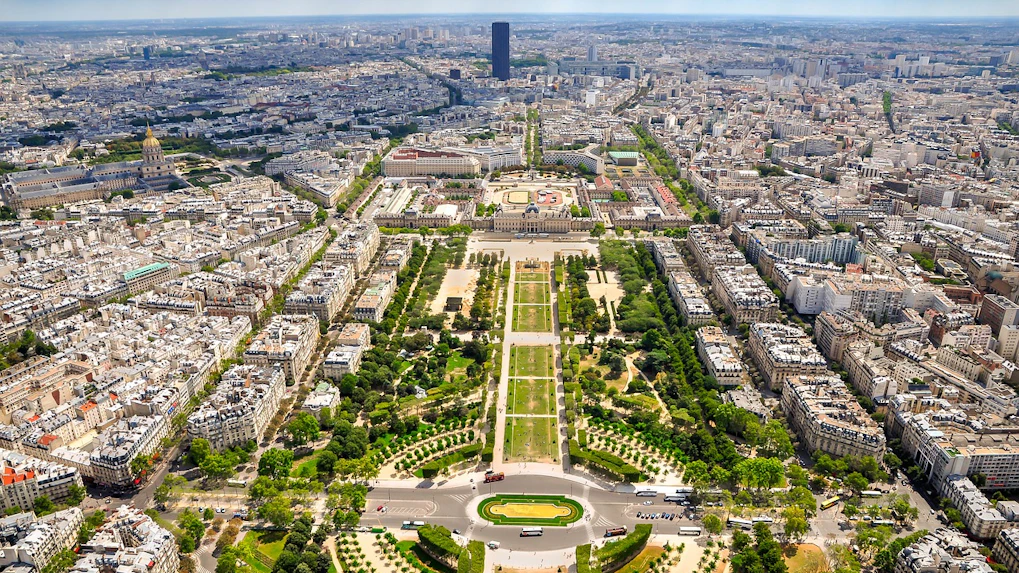 Book a dinner at the Bateaux Parisiens. The dinner-boat is one of the most original romantic experiences that you can have in Paris. You can enjoy dinner while you are on the boat.
Make a list of your partner's favorite things, and ensure everything is taken care of. Have everything perfectly planned; the best restaurants, hotels, and activities.
If you don't have a reservation, try to go up to the terrace of the Eiffel Tower at night, the view will be unique.
You can go to the romantic places of Paris by walking, to have a nice walk along tiny streets and away from large crowds. The best is to select an area and walk around there, like the Latin Quarter, Montmartre, and Le Marais.

Romantic Things to Do on Valentine's Day in Paris
1
Visit the Eiffel Tower at Sunset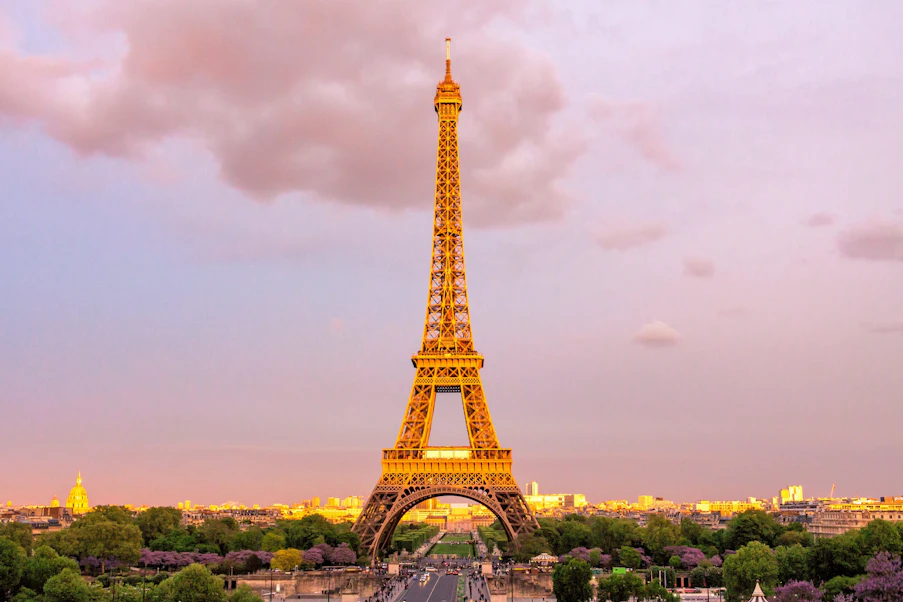 It's a lovely view at sunset, and if you're lucky, you'll catch the lights turning on! After you've had your share of the spectacular views of Paris in the daytime, visit the Eiffel Tower at sunset. The city's best views are from the top of the tower, and the best views of the Eiffel Tower are from the park below.
Address
Champ de Mars, 5 Av. Anatole France, 75007 Paris, France
Hany Tip
The sunset is at 6:10 pm on Valentine's Day in Paris, so you'll want to go there around 5:30-5:45 pm.
More details
2
Book a Seine River Dinner Cruise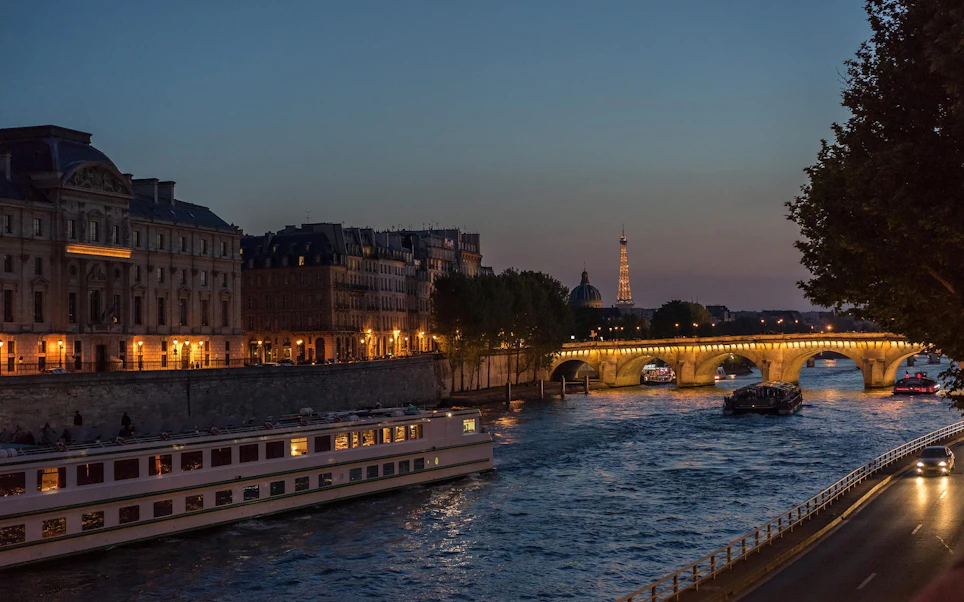 Paris isn't the City of Lights for no reason. Paris is beautiful at night, and there's no better way to enjoy it than from the Seine River. If you're looking for a memorable Valentine's Day date in Paris, consider booking a dinner cruise on the Seine River.  Indulge in an authentic French dinner complemented with the finest wines and champagnes. You'll also get to see a fantastic view of the city as you cruise along.
Handy Tip
Book your cruises tickets in advance as you can expect overcrowding and unavailability on Valentines Day.
More details
3
Watch a breathtaking Cabaret Show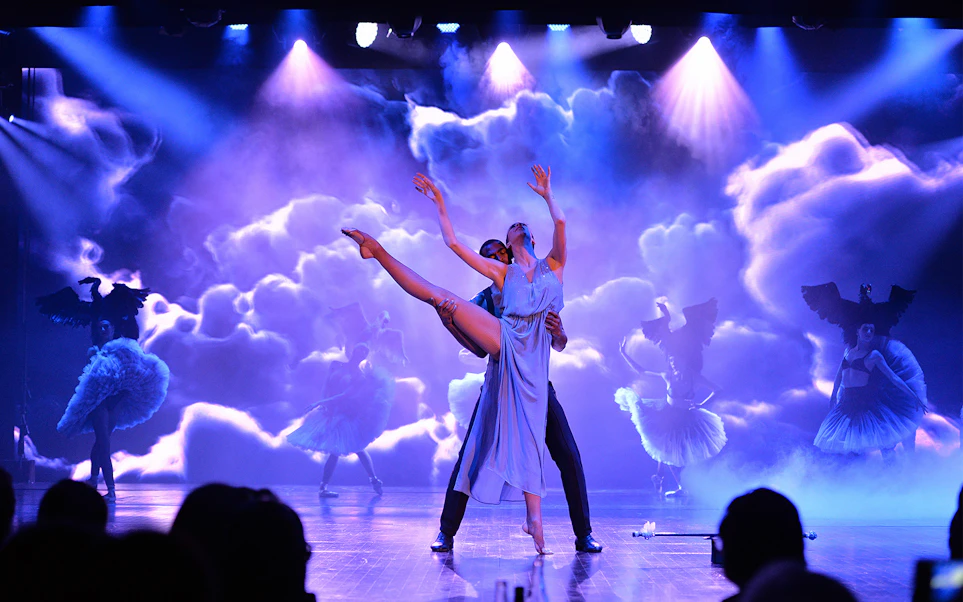 If you love spectacular shows, then you'll enjoy the breathtaking performances of the cabaret shows. The Moulin Rouge show is undoubtedly one of the most romantic, famous, and risqué cabaret shows globally. This show is a must-see, even if you're not staying in Paris overnight. If you are staying in Paris, consider splurging on tickets to see this show, then spending the rest of the evening in the town afterward.
Handy Tip
Get your tickets from beforehand as the tickets for the shows sell out really quick.
More details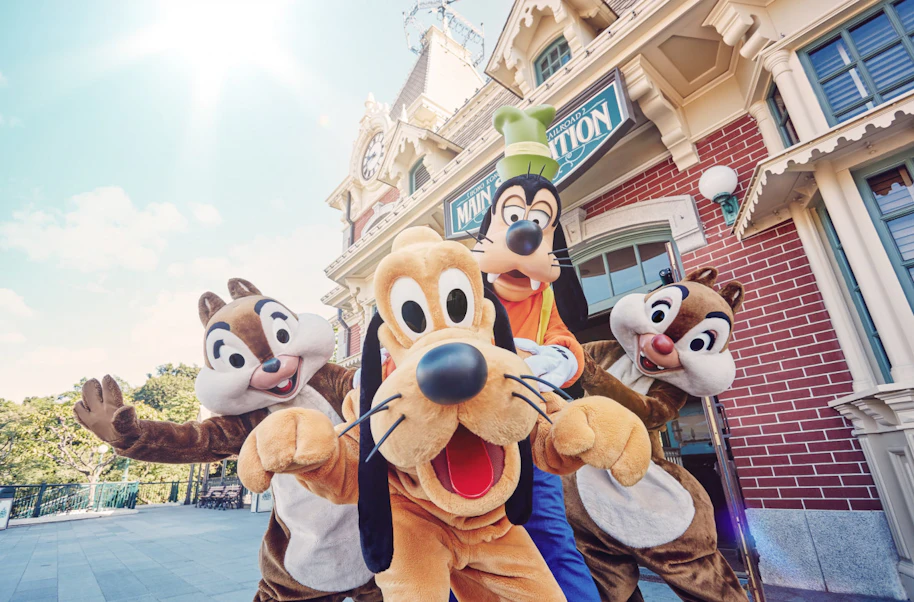 If you're not one for crowded French monuments, head to Disneyland Paris for some Valentine's Day fun. Paris is known as the City of Love, so it's only fitting to have its own Disney park. The rides are romantic, with messages like "True Love" and "First Kiss." There are a lot of restaurants in the park so that you can enjoy a nice dinner there. You can also see the castle from the outside, just like in the movies!
Address
Bd de Parc, 77700 Coupvray, France
Handy Tip
Research the rides before you reach as that will give you an idea about which rides you want to avail and which you want to skip.
More details
5
Go to a Movie at an Iconic Old Cinema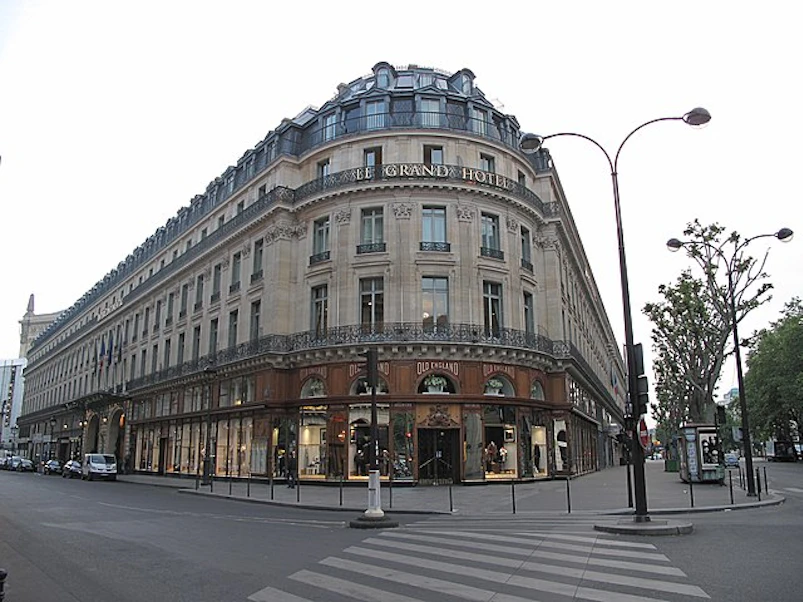 If you want to do something a little different, head to an old movie theatre. You can catch a movie in one of the most romantic cities in the world on Valentine's Day. Choose a film at one of the oldest movie theatres in Paris. It will be a great experience to watch the movie in this old, historic building.
Handy Tip
Cinema Le Balzac is a Paris classic. It opened in 1912 and is located on the Rue Balzac in the 9th arrondissement, one of Paris's most romantic arrondissements. This is a truly Parisian experience, so it's a perfect Valentine's Day activity for couples.
More details
6
Enjoy Panoramic Views of the City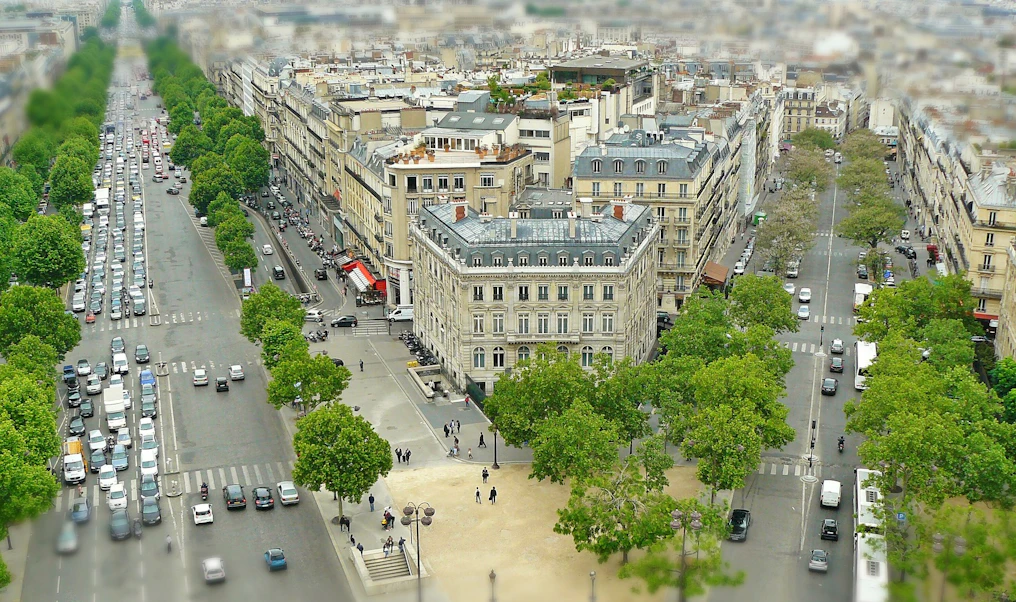 You and your loved one can enjoy viewing the Paris skyline from the top of the tower, located on the Champ de Mars. Another way to have an unforgettable evening, head to the top of the Tour Montparnasse at sunset and watch the city light up.
Address
33 Av. du Maine, 75015 Paris, France
Handy Tip
Take a night tour at 9 pm on Valentine's Day and take the stairs as it is more romantic and less crowded as well as faster than waiting for the elevator!
More details
7
Discover Arc de Triomphe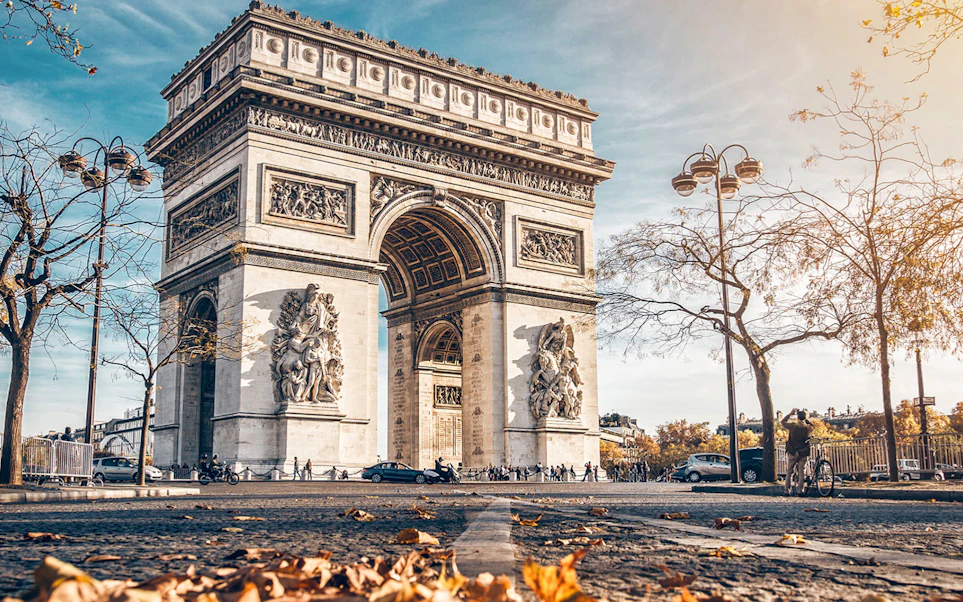 If you're in Paris on Valentine's Day, you should experience one of the most famous monuments in France, the Arc de Triomphe. It stands at the top of the Champs Elysees, a world-famous avenue that has been named one of the most beautiful avenues in the world.
Address
Pl. Charles de Gaulle, 75008 Paris, France
Handy TIp
Avail access of the monument from the precinct or subway below. Don't try to cross the traffic circle . You can use the underground tunnel which can be accessed on the Avenue de la Grande Armee side.
More details
8
Romantic stroll around Jardin du Luxembourg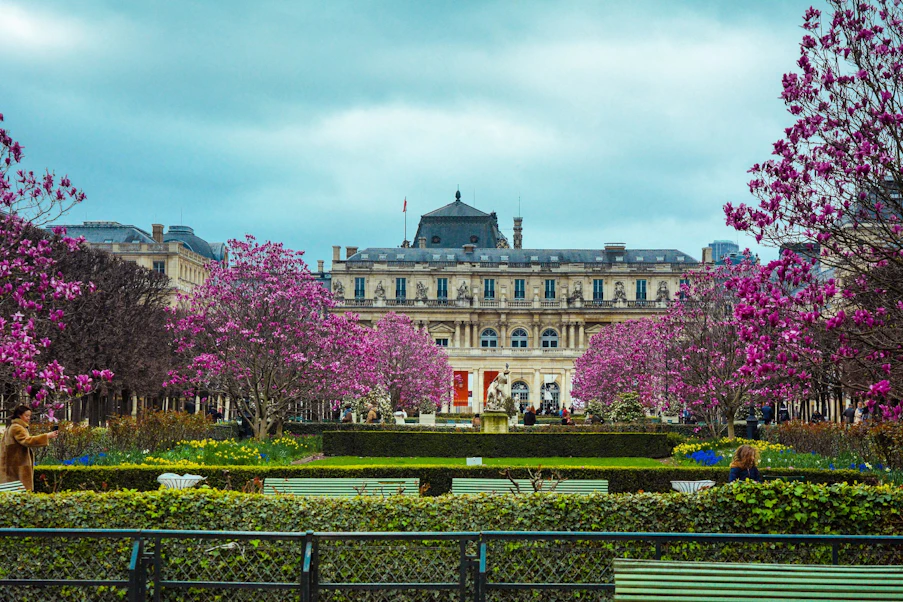 One of the most romantic things to do on Valentine's Day in Paris is to stroll around the Jardin du Luxembourg. The park is beautiful at any time of Day, and there are lots of romantic things to do in Paris, but this place is incredibly romantic at night. Many of the most famous couples in history fell in love in the garden.
Address
75006 Paris, France
Handy Tip
If you want a guided tour by the gardener's you can arrange it by scheduling one before your visit.
More details
9
Take a tour to Versailles Palace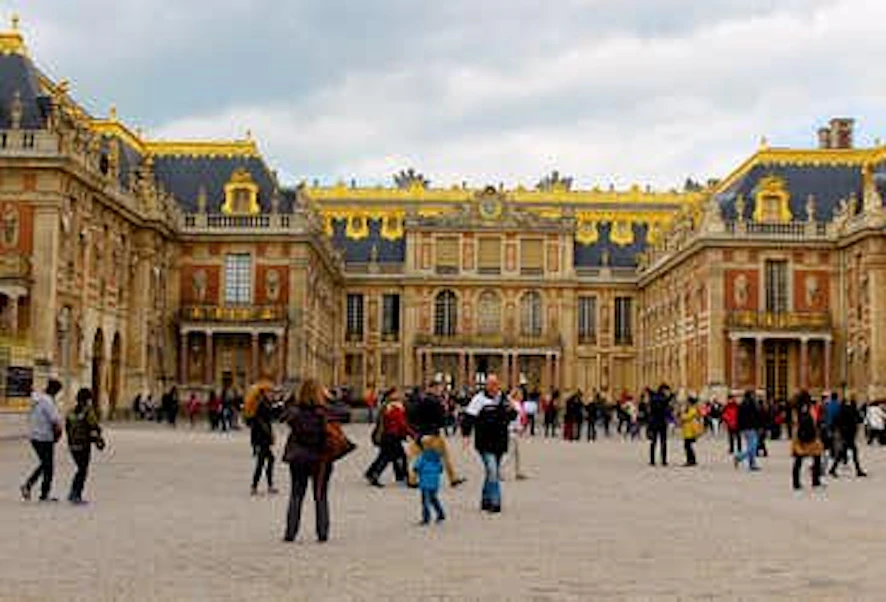 The Palace of Versailles and its gardens are one of Paris' most famous attractions. It's located about 12 miles southwest of Paris, so you can escape the city for the Day, have a romantic tour of the palace, and return by sunset. Going to Versailles will give you a chance to experience more of the beauty of France.
Address
Place d'Armes, 78000 Versailles, France
Handy Tip
Visit the King's personal garden which is €3 extra but absolutely worth it.
More details
10
Go on a Bateaux Parisiens Lunch River Cruise with Wine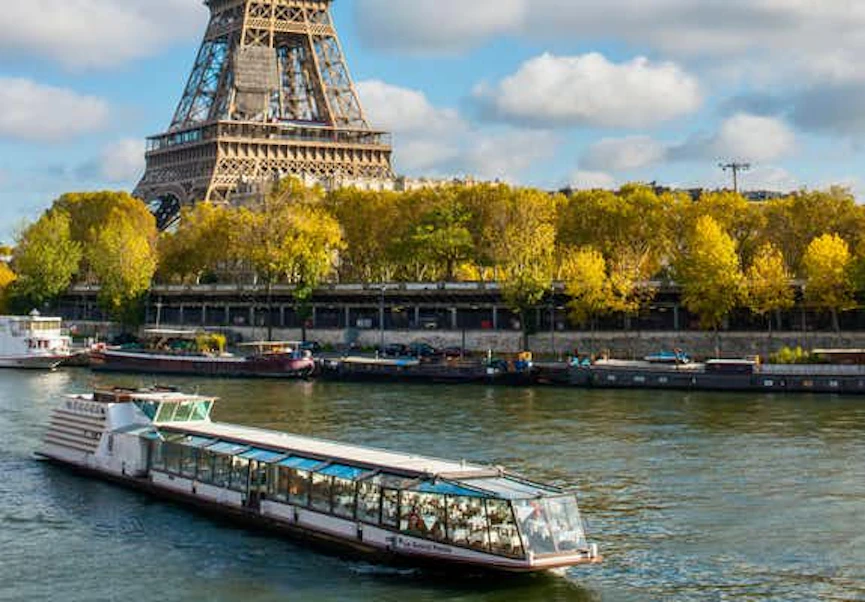 You and your loved one are in Paris - go out on the water! Bateaux Parisiens offers lunch, dinner, or afternoon cruises on the Seine. The Bateaux Parisiens is a smaller, lower-deck boat that can get you up close and personal with the sights of Paris. The boat leaves from the Eiffel Tower, so there's no need to drive anywhere.
Handy Tip
Book your tickets well in advance as Valentines Day is a peak time and you might not be able to get a ticket near the D-Day
More details
11
Take a day trip to Loire Valley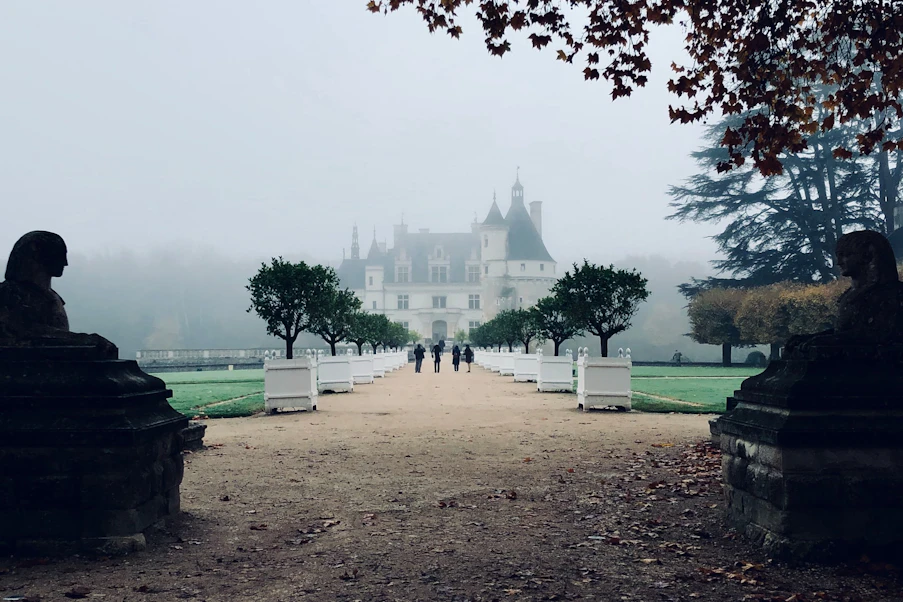 The Loire Valley is one of France's most famous regions, and it's just a day trip from Paris. The Loire Valley is an area of ​​historical importance and natural beauty, and it's great for a romantic day trip. Valentine's Day is the perfect occasion to go on a trip to the Loire Valley.
Handy Tip
Avail a car to drive around Loire Valley and visit the various palaces and chateaus located there.
More details
12
Enjoy a Private Cooking Class with Your Partner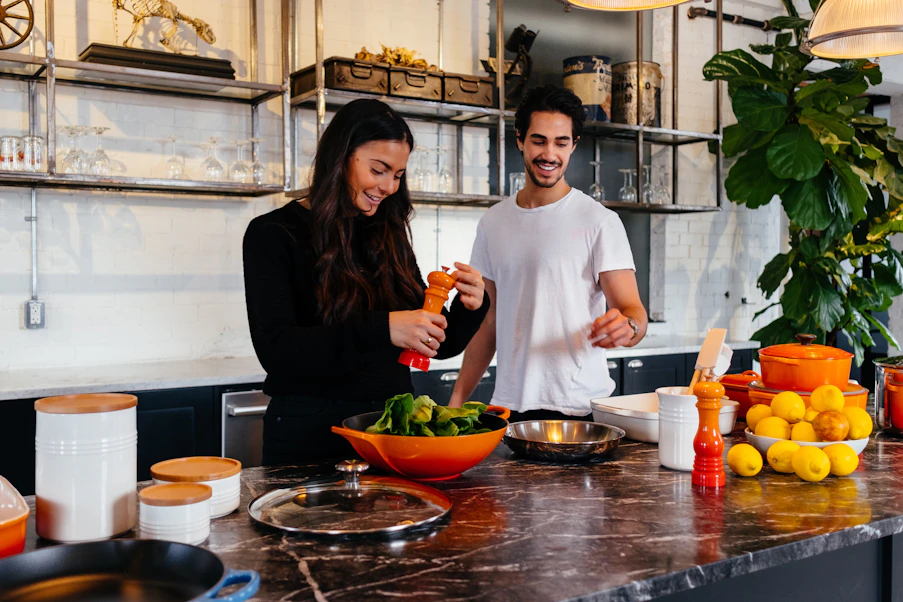 Cooking is a romantic and fun way to learn a new recipe and spend time together, and it's an activity that you can carry on doing later in everyday life. You can cook together at home as a couple and eat together, or you can cook at home and take the food to a picnic on the Seine River.
Plan Your Valentine's Day in Paris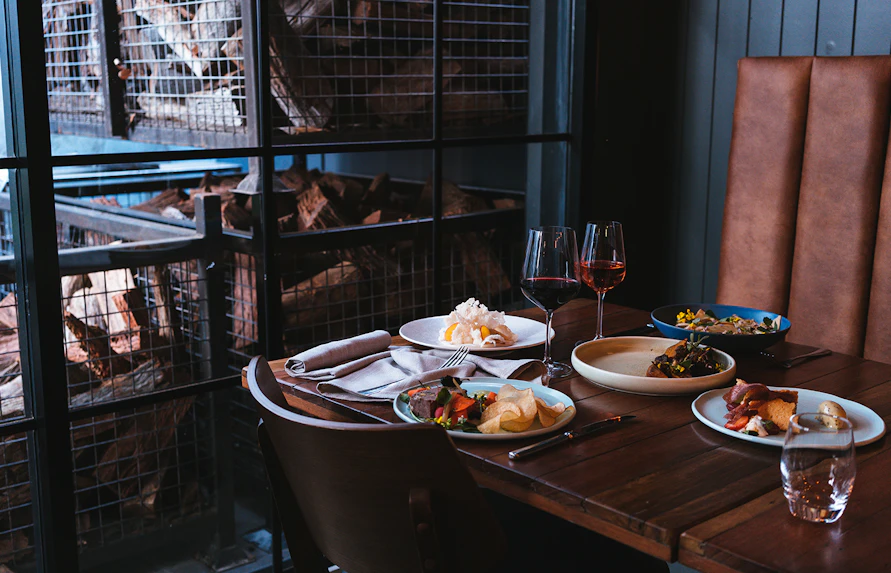 Where To Eat
Jules Verne: Jules Verne is an ideal place for you and your Valentine because he is both romantic and classy. It is on the second floor of the Eiffel tower and is overseen by internationally acclaimed chef Alan Ducasse.
Average Price for Two:  270 Euros to 460 Euros
La Grande cascade: The Grande Cascade restaurant is a Michelin-starred 19th-century fantasy. It's an ideal place for a date night in Boulogne, and it's known for its refined menu and elegant atmosphere. Brittany crab with spicy chutney is one of our favorite dishes.
Average price for Two: 300 Euros to 500 Euros
Le Murat: On the edge of Porte D'Auteuil, this contemporary brasserie is located in one of Paris' most popular locations. Its décor, attentive service, and varied French menu exude joie de vivre, making it an excellent location for Valentine's meal. To begin, try their calamari with a dry white wine.
Average Price for Two: 200 Euros-400 Euros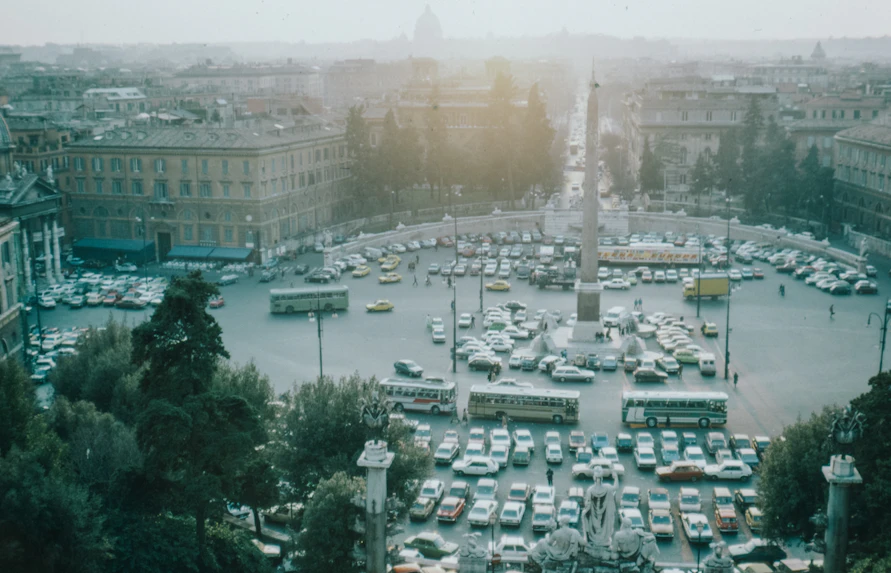 Know More About Celebrating Valentine's Day in Paris
What are the best things to do on Valentine's Day in Paris?
We recommend a romantic dinner in Paris with a great view of the Eiffel Tower. One of the most romantic is at the Le Jules Verne restaurant at the Eiffel Tower. It's outside so you can admire the view of Paris for hours.
What are the best places to eat on Valentine's Day in Paris?
On Valentine's Day in Paris, the best places to eat are Jules Verne, Petrelle, La Grande Cascade, Le Train Bleu, La Bauhinia, Le Cristal Room, Le Murat, etc.
What are the best places to stay on Valentine's Day in Paris?
Some of the most romantic hotels to stay on Valentine's day are Le Meurice, Hôtel Plaza Athénée, Le Pavillon de La Reine, Shangri-La and Le Bristol.
Do they celebrate Saint Valentine's Day in France?
Yes, Saint Valentine's Day is celebrated in France and is known as "la Saint-Valentin." According to historical sources, the origin of St. Valentine's Day dates back to 14 February 269 AD, although it is believed the saint was born in modern-day Turkey. Pope Gelasius, I declared St. Valentine's Day as a day to honor and celebrate "the couples in love."
Is it cold in February in Paris?
It is cold and cloudy this month, though some days can start slightly warm, turning to chilly during the evening.
What can couples do on Valentine's Day in Paris?
Enjoy a romantic dinner surrounded by candles and beautiful music, go to a show or a concert, or take a walk along the Seine or St. Martin Canal. You can also rent a boat and go for a romantic ride, visit a museum together, visit a famous monument like the Eiffel Tower, follow the French tradition, or spend the day together in bed.
What's the most romantic thing to do in Paris?
The most romantic thing in Paris is to go on a walk together, watch the city of love from the top of the Eiffel Tower, explore the monuments of Paris, watch a romantic movie together or go on a romantic dinner.
What are the best things to see for couples on Valentine's Day in Paris?
With the Seine, the Latin Quarter, and the Marais on your doorstep, Valentine's Day can be a great time to explore some lesser-known spots in the city. The sunset from the Notre Dame Cathedral is stunning and worth the inevitable queue.