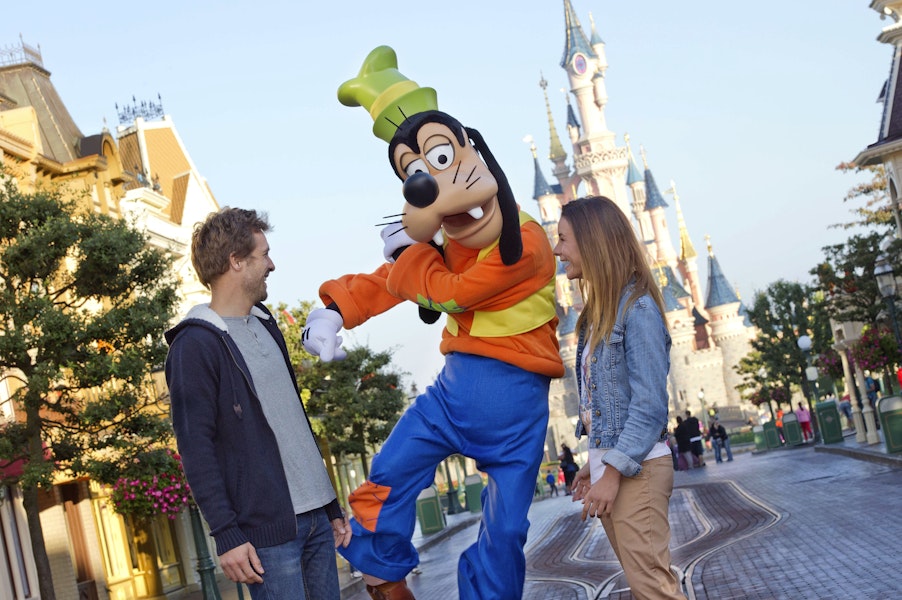 How to Get to Disneyland Paris | Bus, Train, Car Routes
To offer guests a wholesome experience, Disneyland Paris is located a bit further from Paris city center. It is about 45 km (27 miles) and can be reached easily through the various available transport options. The most popular commute is probably through train and bus. Alternatively, you can take your own car or a rental and drive to Disneyland Paris.
Disneyland Paris by Bus
There are multiple bus routes that can take you to Disneyland Paris. Express buses depart from Gare du Nord, Opera, and Chatelet bus stations. These buses leave thrice a day and take just over 2 hours to make the trip. Ticket prices, including Disneyland entry fee, begin at €93. You can book the tickets online. You can also take the Magical Shuttle buses that can take you to Disneyland from Orly Airport and Charle de Gaulle Airport for €23. These buses leave every hour. Tickets can be booked online.
Disneyland Paris by Train
This is the most convenient way to get to Disneyland Paris as the city is well-connected by train routes. The RER route has trains to Disneyland Paris every 15 minutes. Tickets cost around €24.5 and can be purchased at all stations. You can also take TGV trains from the airport if you need a faster option. Disneyland Paris can also be reached from the United Kingdom via Eurostar trains. You need to get down at Marne-la-Vallée - Chessy station, which is a 2minute walk from Disneyland Paris.
Disneyland Paris by Car
Disneyland Paris is conveniently situated within close proximity to principal motorways. If you are driving from the South, just head for the motorway with the 'Paris' marker. From the North, take 'Metz / Nancy' on the A4 or A104 (la Francilienne) motorway. This will take you straight to Disneyland Paris and you are going to see plenty of signs along the way to show you the way. Free parking is available at Disneyland Paris Hotels. There is paid parking available at Disneyland Paris and the Disney Village Paris. 
Disneyland Paris Tickets