A Guide to Visiting Paris in April | Attractions, Weather & Museums
Contents
Paris is more than simply France's capital; it's also the fashion capital and the city of love. Located in northern France along the Seine River, Paris is widely regarded as the most beautiful and romantic city on the planet. It is brimming with culture, history, landmark architecture, artistic treasures, delectable cuisine, and cutting-edge fashion. The most charming city in Europe is not to be ignored in any particular month, but April is one of the best times to be in the city because of the plentiful activities that you can undertake on the trip. Read on to know more about visiting Paris in April.
Is April a Good Time to Visit Paris?
Cherry blossoms, extended hours of daylight, and a higher temperature reading: April is unquestionably one of the greatest months to visit Paris, and not just because the crowds are lighter than in the summer and everything is open. This is one of the first months of higher tourist footfall, but it is still possible to move about freely in Paris in April.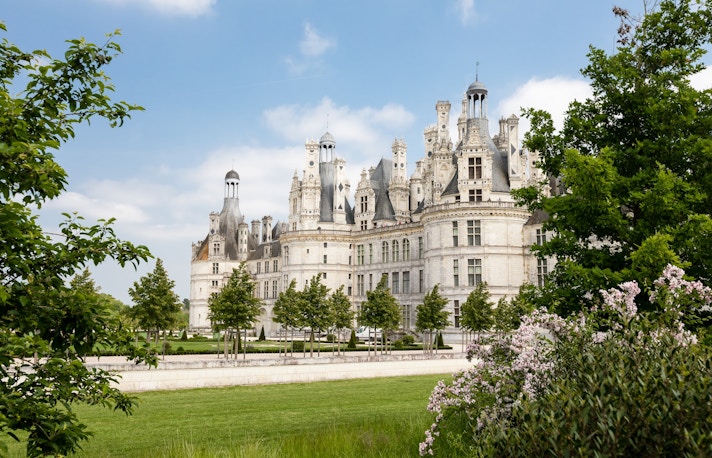 Why You Should Visit 
One of the best reasons to visit Paris in April is the sense of warmth in the air.
In April, Paris still has some wiggle room for tourists. Late April is when the high season begins. For most of the month, you may enjoy a relatively empty Paris.
To take advantage of the change in weather, there are several shows and events taking place in Paris in April.
After the winter season, walking about the City of Lights is considerably more enjoyable in April.
Many of the attractions that open sporadically due to the weather in the winter are now open. What to Look Out For
The hotel and flight rates are not available at discounts anymore in April as the weather changes for good in Paris.
In April, remaining out late at night in Paris might be a risky proposition because the city gets colder at night.
Packing for a trip to Paris in April can be tricky because you'll need to carry both light and warm clothing to deal with the unpredictable weather.
There are occasional thunderstorms in Paris in April which can derail your travel plans.
In April, there will be more people in Paris trying to take advantage of the dwindling low tourist season, which may detract from your experience.
Overview of Weather in Paris in April
In April, Paris is in the midst of the spring season, with pleasant weather throughout the month. The cloud cover is lower, however, there is a higher chance of rain in April than in March. The days are longer in Paris in April.
Average Temperature: 10℃ to 17℃
Average Rainfall: 20 mm, 12 Rainy days (Very unlikely to see snow)
Best Things to do in Paris in April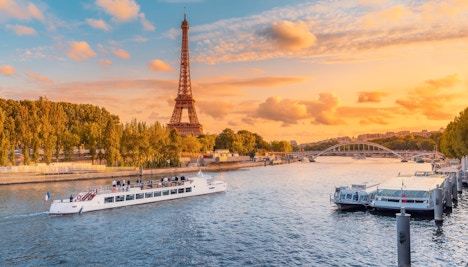 1. Eiffel Tower
City Landmark
Visiting the Eiffel Tower in April is a delight and a privilege. The lawns around the Eiffel Tower are reviving their winter sleep, bursting in vibrant shades of green. Check the weather forecast before you go to ensure that you get to experience the first sunny days of the year as well as spectacular clear views of the enormous metropolis. You might even see a chocolate egg around Easter.
April Timings
9:30 AM - 11:45 PM, with the last elevator ascending at 10:30 PM
Hours are extended to midnight on the Easter weekend
from €34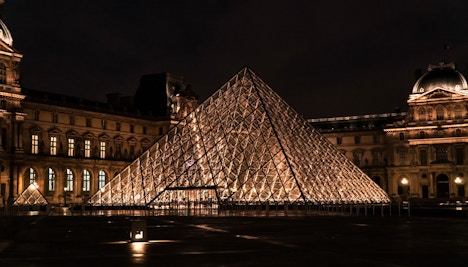 2. Louvre Museum 
Museum | Learning Experience
Paris is a gift that keeps on giving when it concerns attractions and tourist destinations, and the iconic Louvre Museum should be next on your itinerary. The Louvre is the world's largest museum, with over 38,000 works ranging from antiquity to the current day. The museum, which covers 72,735 square meters, is also the world's most frequented art museum, and you should absolutely visit in April to avoid the crowds.
April Timings
Wednesdays to Mondays 9:00 AM to 6:00 PM
from €17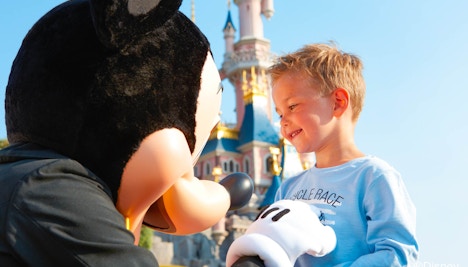 3. Disneyland Paris
Themepark| Kid-Friendly
Nothing beats being able to experience a premier attraction like Disneyland Paris during the spring with relatively shorter queues. By visiting Disneyland Paris, you will be able to immerse yourself in the beautiful world of Disney and recreate childhood memories of your favorite characters. You will witness live events, musicals, and illuminated floats.
April Timings
9:30 AM to 8:00 PM
from €59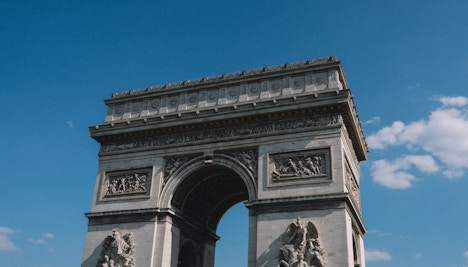 4. Arc de Triomphe
City Landmark | Historic Arch
This lovely 1836 landmark commemorating Napoléon's victory at Austerlitz is as iconic as the Eiffel Tower. The Étoile roundabout, Europe's most crowded traffic circle, is guarded by this wonderfully sculpted triumphal arch. A dozen avenues, including the iconic Champs-Élysées in its full Spring glory, can be seen from this vantage point.
April Timings:
10 AM to 10:30 PM
Know More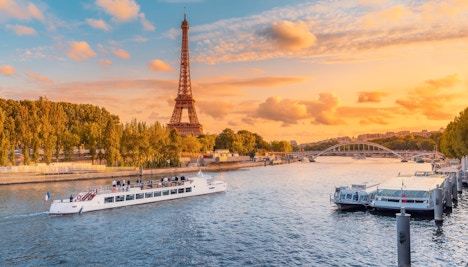 5. Seine River Cruises
Cruise | Sightseeing
If you want a different perspective of Paris in April, see the city from the Seine river. One of the most romantic things to do in Paris is to take a Seine River Cruise. The Seine is a UNESCO World Heritage Site with prominent landmarks such as Notre Dame and the Eiffel Tower on either side of it. The cruise includes a three-course supper and a glass of wine, making it the ideal end to see Paris.
April Timing:
10:30 AM to 10:00 PM
from €69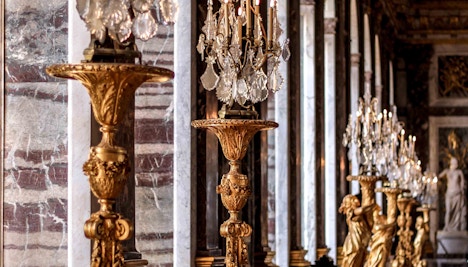 6. Versailles Palace
Historic Palace | Learning Experience
April is one of the finest months to visit the Palace of Versailles, the Royal French Residence built in the 17th century. After the winter snow, the green groomed lawns come alive, and the temperature is good enough to wander through the gardens without breaking a sweat. The rich interiors of the Palace of Versailles are well complemented by the spring bloom in the month of April.
April Timings
9:00 AM to 6:30 PM, every day except Monday
from €18 7. Musée Rodin
Museum
Even if you're not a fan of art, it's worth paying a visit to this well-known museum, especially in April, to enjoy its gorgeous grounds. Auguste Rodin, a sculptor, painter, sketcher, engraver, and collector, gave the French government his entire collection in 1908 on the condition that his former workshop and showroom, the magnificent 1730 Hôtel Biron, be dedicated to displaying his works.
April Timings
Tuesday to Sunday from 10 AM to 6:30 PM
from €13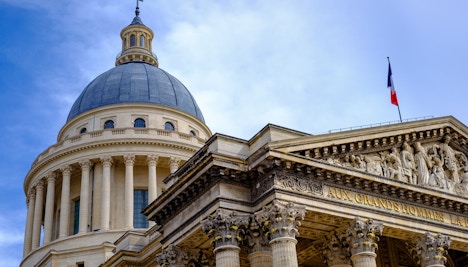 8. Paris Pantheon
Historic Landmark
The legendary Panthéon's massive neoclassical dome is a symbol of the Parisian cityscape, graceful and regal in equal measure. Louis XV commissioned the huge architectural marvel as an abbey devoted to Ste Geneviève around 1750. In 1791, the monastery was converted into a tomb for some of France's most distinguished citizens, modeled after the Pantheon in Rome. The relatively manageable crowd in April makes visiting the Paris Pantheon in April an attractive affair.
April Timings
10:00 AM to 6:00 PM
Know more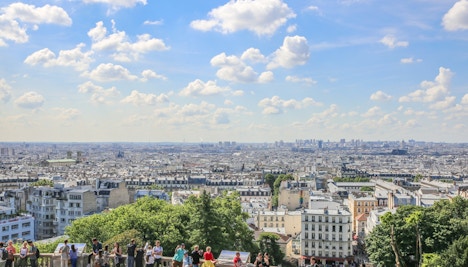 9. Basilique du Sacré-Cœur
Historic Palace
Sacré-Cœur is a symbol of the past conflict between the conservative Catholic old guard and the secular, republican radicals, which began in 1875 in the wake of the Franco-Prussian War and the turmoil of the Paris Commune. From the musicians performing on the steps to the picnickers on the hillside park, visiting Sacré-Cœur is an unforgettable experience especially in the spring season.
April Timings
6 AM to 10:30 PM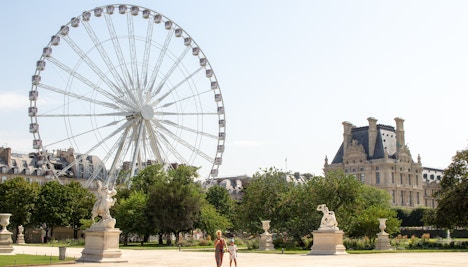 10. Jardin des Tuileries
Historic Garden
The whole point of visiting the French capital in April is to go to as many gardens as possible. Jardin des Tuileries must make it to your April itinerary. The formal 28-hectare Tuileries Garden, which begins just west of the Jardin du Carrousel and is filled with fountains, ponds, and sculptures, was planned out in its current shape in 1664 by André Le Nôtre, architect of the gardens of Versailles.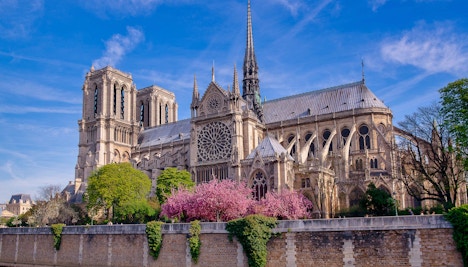 11. Notre Dame Cathedral
Historic Cathedral | Learning Experience
Despite the fact that its interior is inaccessible to visitors following the April 2019 fire, this gem of French Gothic architecture remains the city's geographic and spiritual core. Its majestic appearance, complete with two towering towers and flying buttresses, continues to entice innumerable visitors. Its mystical beauty is accentuated by the great weather during this time of the year.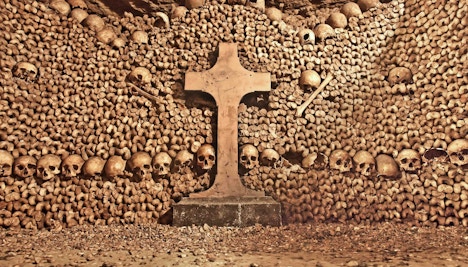 12. Paris Catacombs
Historic Catacombs
A visit to the spooky Catacombs will give your French holiday a sense of dramatic tension. The Catacombs, which are underground corridors where the bones of centuries-old Frenchmen are preserved, are a welcome respite from the majesty and glory that can be found around Paris. You may learn about the long history that led to the development of the Paris Catacombs by taking a guided tour.
April Timings
10:00 AM to 8:30 PM
from €29
Festivals in Paris in April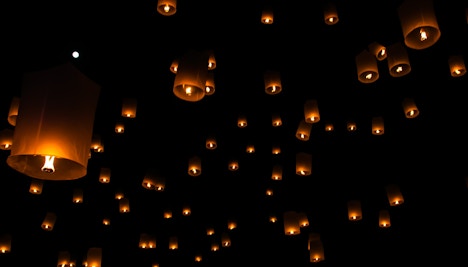 Easter in Paris
Venue: Throughout Paris
Dates: Variable
Easter in Paris is the greatest time to see the city through the eyes of a Parisian. On Easter weekend, Paris comes alive with activities ranging from Easter egg hunts at the Eiffel Tower to Easter performances at cathedrals such as Sainte Chapelle and Notre Dame Cathedral. Restaurants start serving special Easter Brunches and Dinners, and retailers sell the most sumptuous baked goods and chocolates.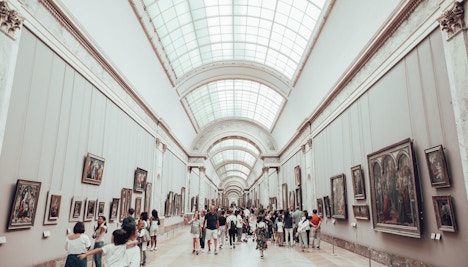 Passover
Venue: Marais district
Dates: Late April
Passover, also known as Pesach, is a Jewish celebration commemorating the emancipation of the Jews from slavery and the establishment of the state of Israel. The seven-day event is also a spring festival associated with the barley harvest. The Marais district of Paris boasts a vibrant Jewish community where you can eat Kosher food, and the Paris Museum of Jewish Arts and History is an excellent site to learn about the city's Jewish history.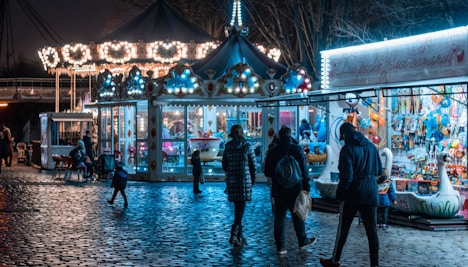 Paris Foire du Trone
Venue: Pl. de la Nation
Dates: March to May
The Paris Foire du Trone, or 'Fair of the Throne,' is a custom that dates back to the 10th century and is still going strong today. This mobile fair is distinguished from other amusement parks in Paris for its family-friendly and economical entertainment. The Fair features everything a traditional yet trendy entertainment avenue needs, from street food booths to exhilarating rides like rollercoasters!
Know Before You Visit Paris in April
Travel Essentials
What to Wear
What to Pack
Transport
Stay
Food
What to Wear in Paris in April
A sturdy waterproof coat should suffice on wet days.
For a nighttime stroll, good walking footwear, a light night jacket, or a windcheater will be useful.
Because April includes warm days with no breeze, you'll need to dress in breathable clothing. If the weather changes, as it often does in this month, throw on a light jacket.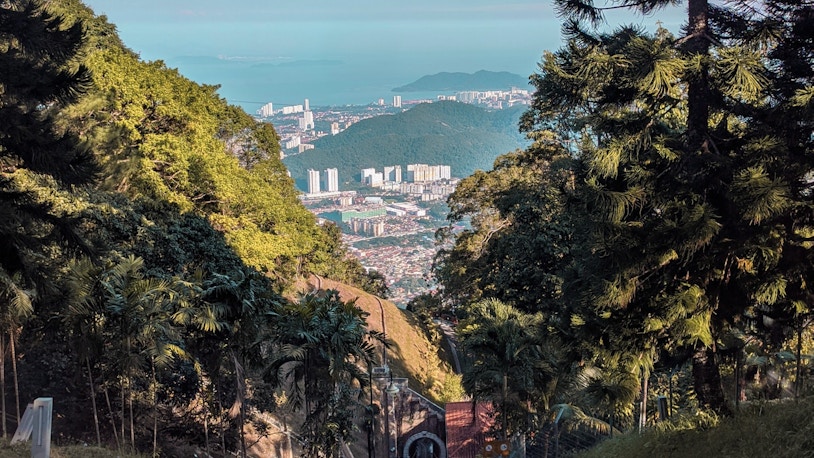 What to Pack in Paris in April
It's a good idea to bring an umbrella in April because rain is a possibility.
Sunglasses are also recommended because the sun can be very bright.
Moving around and visiting the sights necessitates the use of comfortable walking shoes.
A type E or type C plug would suffice in Paris.
Bring a bag with plenty of compartments to keep all of your belongings organized during the day.
A vacation in April requires both waterproof and breathable clothing.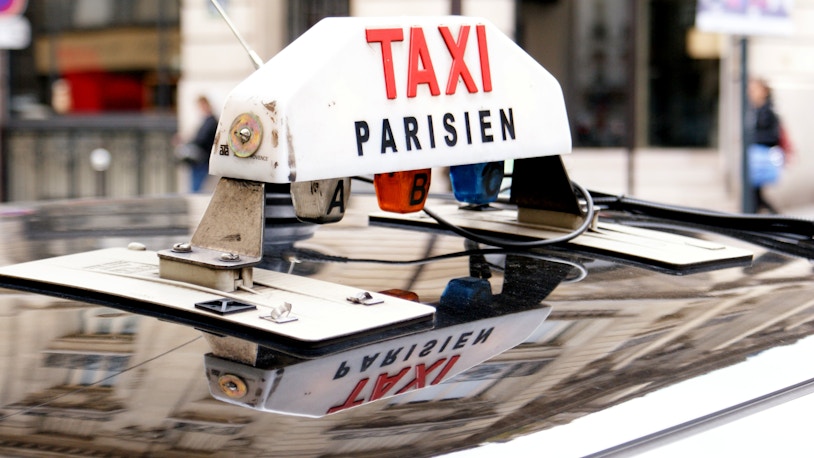 Getting Around Paris in April
By Train: All six zones in the greater Paris area have suburban fast transport lines. These RER trains also intersect metro lines, providing tourists to Paris with a comprehensive transportation system.
By Metro: The Métro is a fast and efficient method of transportation that can take you anywhere within Paris' city limits, and occasionally even further.
By Bus: Buses in Paris are less dependable, but they still offer a good service and cover a huge portion of the city. You can take the Noctilien bus late at night.
On Foot: If the weather is nice, you may also take a walk around the city and see a lot of it.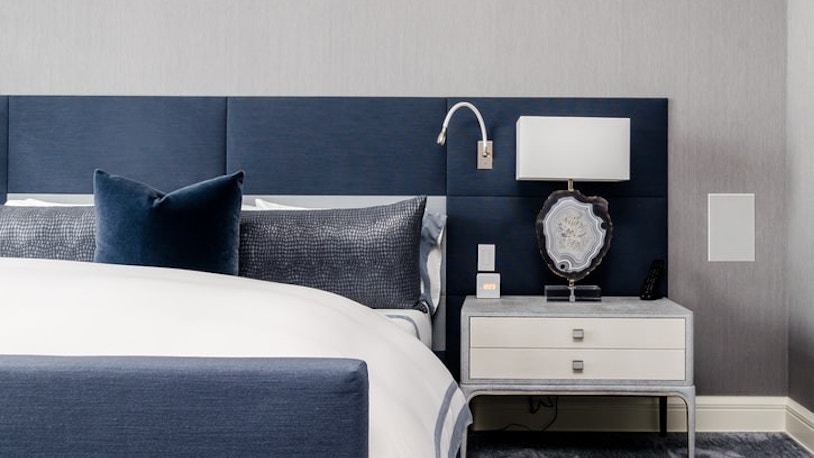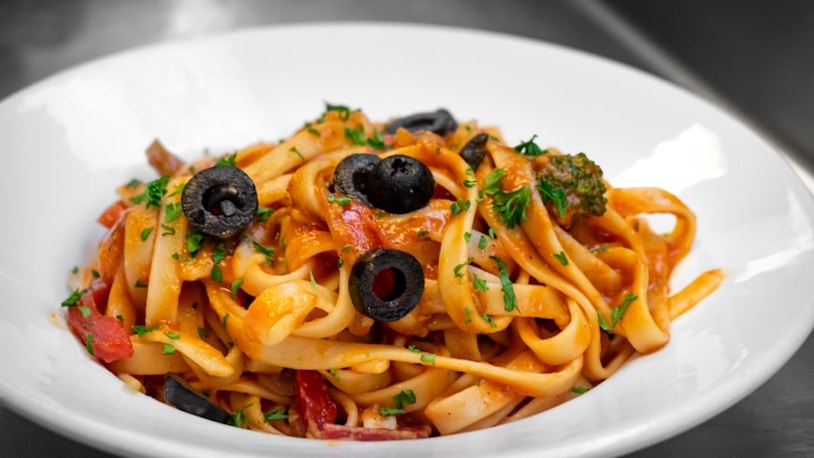 What to eat in Paris in April
Food is the way that you can know a culture, wherever you go. Paris has made efforts to include the gastronomy of every culture within the city limits. Here are some of the dishes that Paris has to offer in April:
Salad Nicoise: A spring salad is a chef's dream, especially in April in Paris, when the markets are brimming with the best of the year's fresh fruit.
Ratatouille: Ratatouille is the dish to order if you want a healthy dose of fresh spring vegetables. This baked dish is a French classic, made with a variety of vegetables such as zucchini, eggplant, bell peppers, and tomatoes.
Spinach Souffle: The air-filled puffiness Soufflés are a tasty treat at any time of year. The spinach soufflé is a delightful summer recipe that uses the goodness of spring spinach.
Explore Paris Through The Year
All Your Questions About Visiting Paris in April Answered
Is April a good time to visit Paris?
Yes, April is a good time to visit Paris.
What are the best things to do in Paris in April?
Some of the best things to do in Paris in April include visiting streetside cafés for hot beverages, enjoying a stroll in one of the many gardens of the city, sailing on the river Seine and watching the city in Spring.
No, Paris isn't too cold in April with low temperatures of around 10°C.
How hot is Paris in April?
Paris isn't too hot at all in April with high temperatures of around 17°C.
Can you swim in Paris in April?
No, it is still too early to swim in Paris in April unless you go to a heated indoor pool.
Is it sunny in Paris in April?
Yes, there are quite a few sunny days in Paris in April.
What clothes to wear in Paris in April?
A sturdy waterproof coat must be worn on rainy days. For a nighttime stroll, good walking footwear, a light night jacket, or a windcheater will be useful. Because April includes warm days with no breeze, you'll need to dress in breathable clothing. If the weather changes, as it often does this month, throw on a light jacket.
Is it rainy in Paris in April?
Yes, Paris in April can be a bit rainy.
Is Paris expensive to visit?
Yes, Paris is relatively expensive.
Pickpocketing and other forms of street crime are known to happen, but Paris is otherwise fairly safe.
What can I see in Paris in April ?
You can visit the Eiffel Tower, Palace of Versailles, Jardin des Tuileries, and many other Paris landmarks in April.
What are the major events in Paris in April ?
Major events in Paris in April include Gout de France, Paris Marathon, and the Art Paris Art Fair.
What is the average temperature in Paris in April?
The average temperature in Paris in April is between 10℃ and 17℃.
What are the best things to do with Kids in Paris in April?
Grévin Wax Museum, Parc Asterix, and Disneyland Paris are all great places for kids to explore.
What are the main festivals in Paris in April?
The main festivals in Paris in April are Paris Foire du Trone, Passover, and Easter.
What are the major events in Paris in April?
The main events in Paris in April include The Paris Color Run, PAD Paris Art and Design Fair, and Poisson d'Avril.