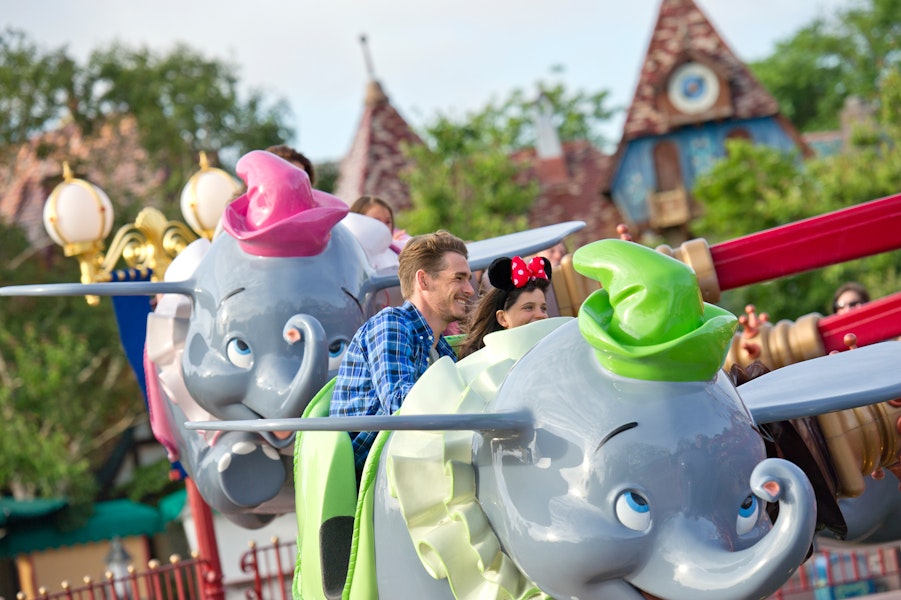 The Best Disneyland Paris Rides: Get Ready for Laughs and Spine-tingling Thrills
Disneyland Park is massive and there's quite a bit of rides available across both Disneyland Park Paris and Walt Disney Studios Paris. Given the theme park's popularity, most rides have long waiting lines and it's best to only go for the best Disneyland Paris rides. If you're short on time and wish to experience the best Disneyland Paris rides, we have put together just the list for you.
Disneyland Park Paris Rides
Pirates of the Caribbean
Based on the popular movie series featuring pirates, sea battles and mythical creatures, Pirates of the Caribbean is amongst the best Disneyland Park rides. This fantastic attraction is housed inside a majestic, bunker-style fortress. The ride also features animatronics pirates engaged in epic swashbuckling, adding to its scope and scale.
Big Thunder Mountain Railroad
The Big Thunder Mountain roller coaster ride features a runaway mine train as it travels through the desolate landscape of the Old West. Located on an island on Frontierland, this Disneyland Park ride is often described as the best version of Big Thunder Mountain Railroad rides across all the Disneylands owing to its intricate detailing.
Hyperspace Mountain
Get ready for an intense roller coaster ride through outer space. Featuring a Star Wars motif, Hyperspace Mountain boasts visual effects and soundtrack from the iconic film series. This ride features a thrilling blast-off and includes more dynamic sound and visuals as compared to Space Mountains across other Disneylands. Located in Discoveryland Paris, Hyperspace Mountain features a distinct Jules Verne and steampunk influence.
Alice's Curious Labyrinth
Another fantastic Disneyland Park Paris ride is Alice's Curious Labyrinth. This interactive, walk-through hedge maze features characters and scenes from Alice in Wonderland and also includes the imposing Queen of Hearts' Castle at the end. A fun experience for the whole family, this maze also offers countless opportunities for photo-ops. You can also enjoy glorious views of Fantasyland from the Queen of Hearts Castle. 
Indiana Jones and the Temple of Peril
Explore the mysteries of the jungle with everyone's favorite explorer Indiana Jones. During this thrilling ride, you'll get to meander past deadly snakes and stunning temple ruins. Chock-full of twists and turns, the Temple of Peris is without a doubt one of the most exciting and unmissable Disneyland Paris rides.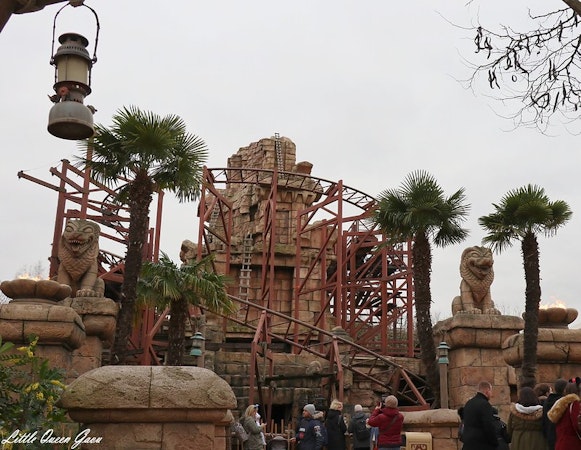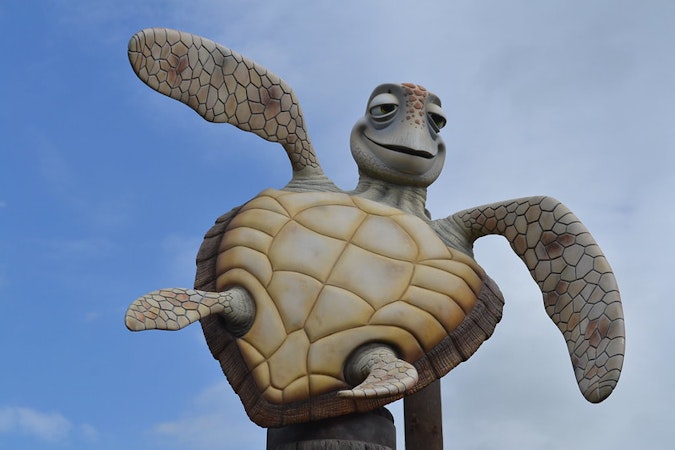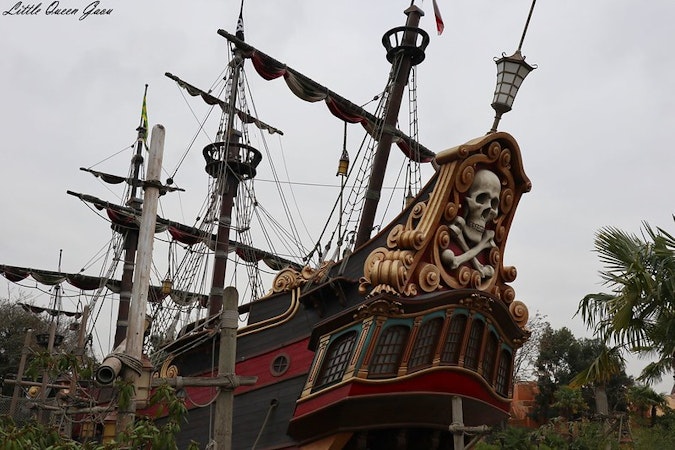 Walt Disney Paris Rides
Crush's Coaster
Amongst the most popular Walt Disney Park rides, Crush's Coaster is a fun, coaster-style ride based on the children's classic, Finding Nemo. Located in Toon Studios, the ride begins with Crush from Finding Nemo, after which you can take in the scenery at Sydney Harbour, board a turtle shell and ride through fun life-like situations from Finding Nemo, the movie.
Ratatouille
The Adventure: A brand new 4D experience featuring characters and scenes from Ratatouille, this Walt Disney Paris ride is sure to thrill. Get set to cook up a storm with Remy and friends while you try to escape Chef Skinner's clutches. Journey through the sights, sounds and smells of Gusteau's famous Parisian restaurant.
The Twilight Zone Tower Of Terror
A staple across all Disneyland Parks, the Twilight Zone Tower of Terror is a drop ride themed around a haunted hotel from 1930s Hollywood. The ride offers glorious views of the Disneyland Paris parks and is not to be missed. In 2019, the ride was updated with new horror effects, including The Malevolent Machine, The Shaft Creatures and The 5th Dimension.
RC Racer
Grab on for life as you zoom across Andy's race track at RC Racer, located at the back of Toy Story Playland. The setting is such to make visitors feel like they've shrunk right down to the size of Toy Story characters, Buzz and Woody. Strap into the remote-controlled car and get ready for the ride of your life.
Dinseyland Paris Tickets