Find Out What's Inside Disneyland Paris | Top Things To See and Visitors Tips
Contents
Disneyland Paris | A Celebration of Magic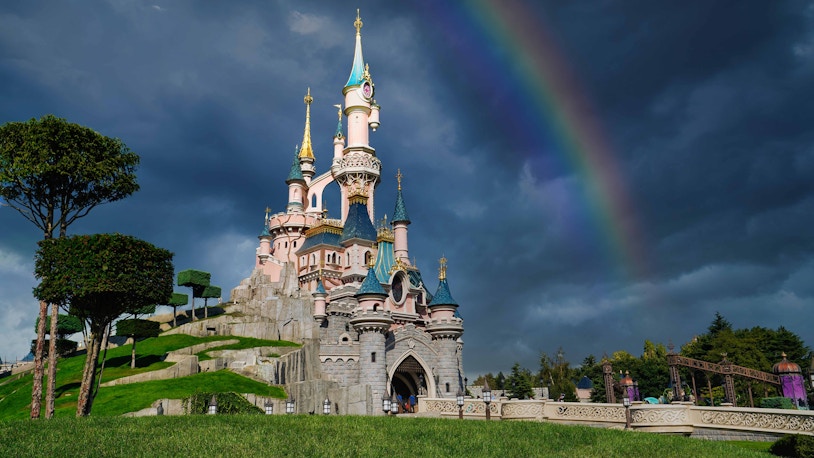 A Parisian vacation is incomplete without a sprinkle of Disney Magic! Disneyland Paris is just what is needed to add a whole lot of cheer and mirth to your French holiday.
With more than 30 rides and attractions in two theme parks, 2 nature resorts, 7 hotels, a golf course, a huge shopping centre and a high-speed railway station, Disneyland Paris offers the best of entertainment with a dash of magic for a perfect getaway. Walking inside this wonderland is a dream come true for everyone who grew up watching Disney characters, making Disneyland Paris the perfect destination for kids and adults alike. Inside Disneyland Paris is where the world of Walt Disney's classic cartoons, movies and characters come to life.
What's Inside Disneyland Paris
Top Things to See Inside Disneyland Paris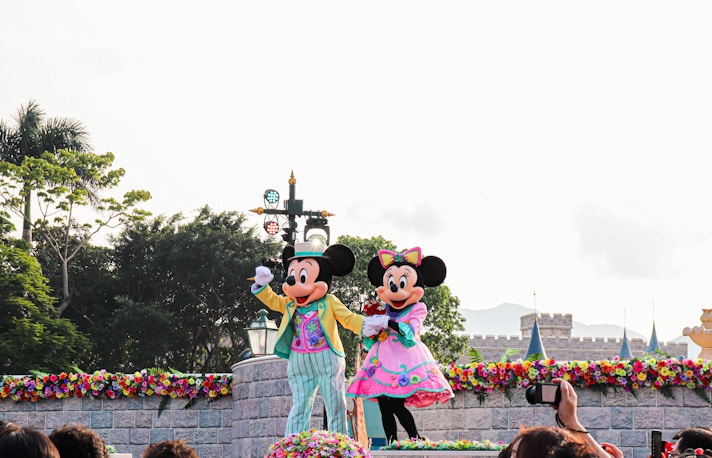 Disneyland Park Paris
Disneyland Park Paris is one of the two theme parks in Disneyland Paris and the original park which opened in 1992. If you like classic Disney movies, fairytales and Princesses then this is the place for you. The rides and attractions at Disneyland Park are for everyone; whether you are old or young, like quiet or thrilling rides and even no rides at all. Disneyland Park Paris has some popular rides and attractions like Sleeping Beauty Castle, Big Thunder Mountain, Phantom Manor etc. Disneyland Paris also hosts spectacular parades, shows and seasonal events during Christmas and Halloween.
Know More About Disneyland Park Paris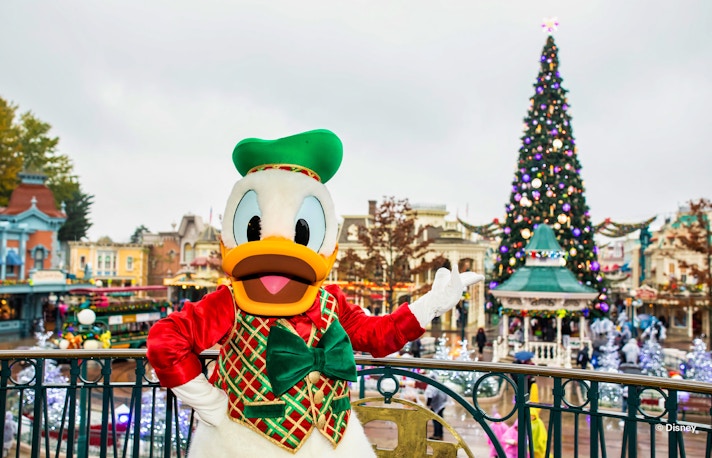 Walt Disney Studios Park
Walt Disney Studios Park is the second theme park in Disneyland Paris that opened in 1999. This is the place where you will find dazzling recreations of Hollywood. You can dive into the breathtaking worlds of Marvel and Pixar. Shows and attractions in specific seasons will give you the experience of not only watching movies but also living in them. Marvel Avengers Campusis the newest attraction in Walt Disney Studios Park that opened in July 2022. This theme park is where you can explore the secrets of filmmaking in Hollywood, go behind the scenes of their famous movies, and venture into the world of Pixar where Ratatouille, Nemo and Toy Story come to life. 
Know More About Walt Disney Studios Park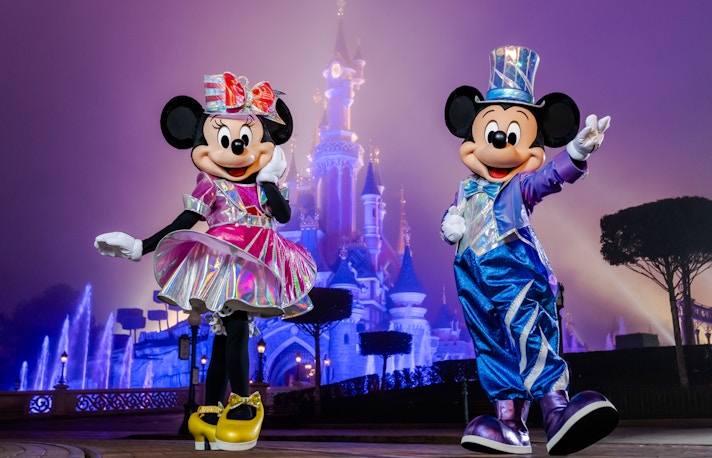 Disney Village
Disney Village is a shopping and entertainment centre in Disneyland Paris. It was earlier known as Festival Disney when it opened in 1992. Disney Village is an amusement hotspot for whenever you are not at either of the Disneyland theme parks. From hot air balloon rides and exhibitions to themed restaurants and exclusive merchandise shops, Disney Village is the perfect entertainment district to go along with family and friends. Head over to Disney Village for concerts at Billy Bob's or just tune in to Disney Village® Web Radio and enjoy some jazz and Disney classics.
Know More About Disney Village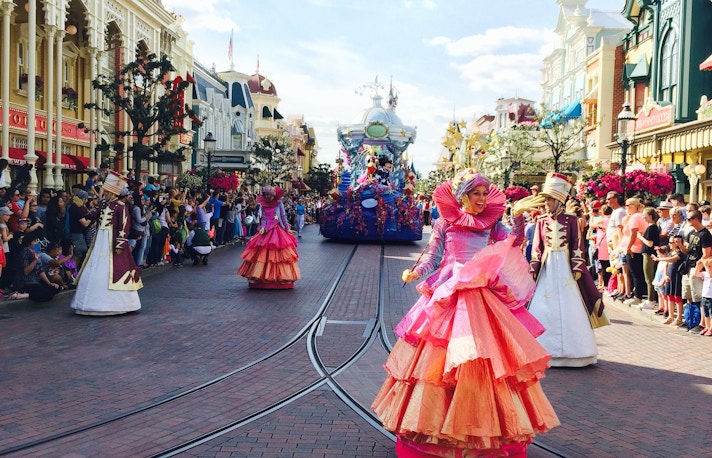 Disneyland Railroad (Paris)
The DRR is a 3 km long heritage railroad giving you a lovely gentle ride around Disneyland Park Paris. All you have to do is board Disneyland's authentic steam-powered train and enjoy a relaxing train ride. Departing from the Main Street U.S.A station, you can enjoy sights of attractions like the Grand Canyon Diorama, Pirates of the Caribbean and Indiana Jones and the Temple of Peril. There are 4 narrow-gauge trains that you can ride with 5 passenger cars each named after American legends. Disneyland Railroad was originally known as the Euro Disneyland Railroad (EDRR) and opened in 1992 along with the park.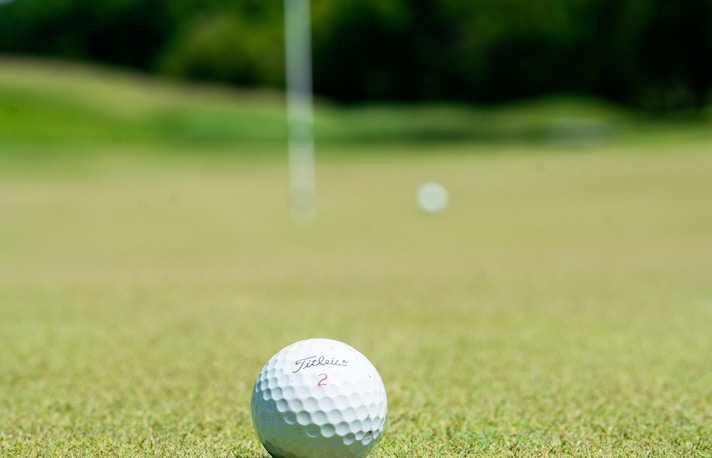 Golf Disneyland®
What's better than a Disney-themed golf course where you can relax, and enjoy the scenery while perfecting your swing? Golf Disneyland®, operated by Walt Disney Parks, is a golf complex located in Marne-La -Vallée, France. Along with its courses that are open all days of the week, Golf Disneyland® also has a clubhouse where players, as well as non-players, can enjoy the terrace restaurant, bar and a pro shop. Golf Disneyland® also offers individual and accompanied training sessions to guide you at your own level.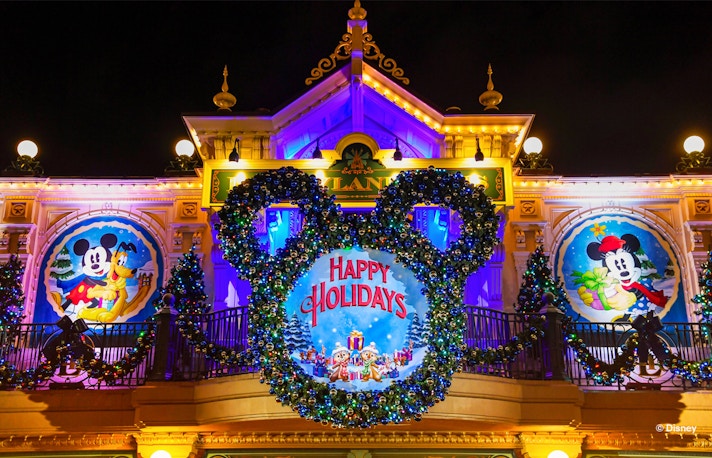 Val d'Europe
Val d'Europe is a shopping mall where fashion, gastronomy, sports, technology, culture and Fench wine all come together giving you a unique shopping experience. Created by the Walt Disney Company in 2004, Val d'Europe is located in the eastern part of Diseyland Paris Resort. Anchored by Galeries Lafayette, around 150 shops, a large food court with over 20 restaurants and a multiplex cinema, Val d'Europe is the perfect destination to dine and shop in Disneyland Paris. The place is even served by its own RER station connecting it to Paris and other Disneyland Paris Resorts and Hotels.
Additional Information About What's Inside Disneyland Paris
Book Your Disneyland Paris Tickets
Combo (Save 12%): Disneyland® Paris Tickets + Seine River Cruise
More details
Combo (Save 10%): Louvre Museum + Disneyland® Paris Tickets
More details
Frequently Asked Questions About What's Inside Disneyland Paris
Q. What's inside Disneyland Paris?
A. Disneyland Paris has 2 theme parks, Disney Village, 7 official hotels, 2 nature resorts, a shopping centre called Vald'Europe and even a golf complex known as Golf Disneyland. 
Q. What can I see inside Disneyland Paris?
A. Inside Disneyland Paris, you can enjoy many exciting attractions and exhilarating rides. You can also be part of parades, shows and events that are absolutely fascinating and magical. Alongside, you can enjoy delicious food in Disney-themed restaurants, buy your favourite merchandise and apparel from attractive shops and have a comfortable stay at the hotels and resorts of Disneyland Paris. 
Q. Where is Disneyland Paris located?
A. Disneyland Paris is located in Chessy, France. It is just 32 km from Paris and makes it a perfect getaway destination to enjoy with family and friends. 
Q. How big is Disneyland Paris?
A. Disneyland Paris is a huge entertainment resort that spans over 700 hectares. 
Q. Is Disneyland Paris worth it?
A. Disneyland Paris is one of the must-visit attractions near Paris. It is a place for visitors of all ages where you can witness the Disney magic and classic Disney characters come to life.
Q. Can I go inside Disneyland Paris?
A. Yes. You can visit either or both parks by booking your Disneyland Paris Tickets. However, some areas of Disneyland Paris need like Golf Disneyland® and certain seasonal shows in Disney Village need separate bookings to gain access and are not included in the park tickets.