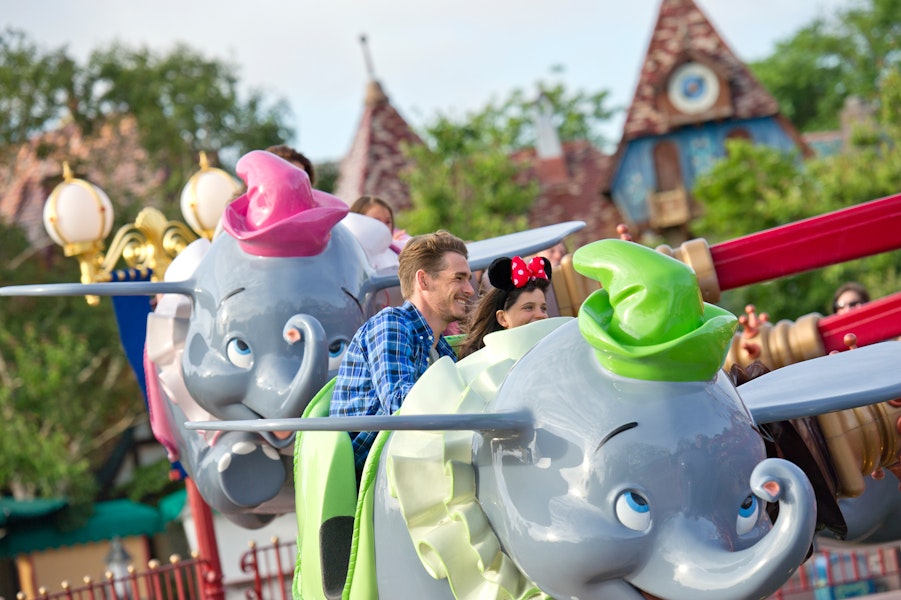 Disneyland Paris Attractions: All the Best Rides, Shows and Adventures
Disneyland Paris is home to numerous magical attractions that are spread across Disneyland Park and Walt Disney Studios Park. Depending on who you're visiting the theme park with, there are Disneyland Paris attractions available for everyone. For kids, the park has fun, educational and safe attractions while the adults can enjoy some thrilling rides and shows.
Walt Disney Paris Attractions
Mickey and the Magician
A relatively new addition to its wide roster of experiences, Mickey and the Magician is amongst the best Walt Disney Paris attractions. The show follows everyone's favorite mouse on his journey to becoming a magician. During his quest, he comes across various lovable Disney characters like Elsa, Genie, Rafiki, the Fairy Godmother and more. The show utilizes visual effects and innovative staging to narrate Mickey's story.
Ratatouille Adventure
The first Walt Disney Park attraction with e-ticket facility, Ratatouille: The Adventure is a thrilling ride through a dark kitchen -- with Remy from Ratatouille guiding you. What sets this ride apart from the rest is that it doesn't follow a predefined track; the stellar utilization of green screens and life-like environments makes it an exciting journey. Ratatouille: The Adventure is one of the most popular Walt Disney Studios Paris' attractions.
RC Racer
Inspired by Mattel's famous Hot Wheels, RC Racer is a thrilling Walt Disney Park Paris attraction meant for the whole family. The ride features a 25-meter tall, steel shutter 'half loop' coaster; on this ride, guests strap into the RC car from Toy Story and travel back and forth on the track. Given that you'll be parallel to the top of the track, you'll get to witness exciting views of both parks in Disneyland Paris.
Moteurs… Action! Stunt Show Spectacular
A major highlight of Walt Disney Park is this fantastic stunt show featuring famous Disney cars and characters. The show follows a stuntman evading threats while skidding, swerving, jumping and even flying through fire. 
Crush's Coaster
Crush's Coaster is one of the most popular Walt Disney Paris attractions. Set in the dark, this ride involves a spinning indoor rollercoaster featuring characters from Finding Nemo. Its masterfully-employed projections and stunning effects will leave you with the feeling of actually riding the East Australian Current.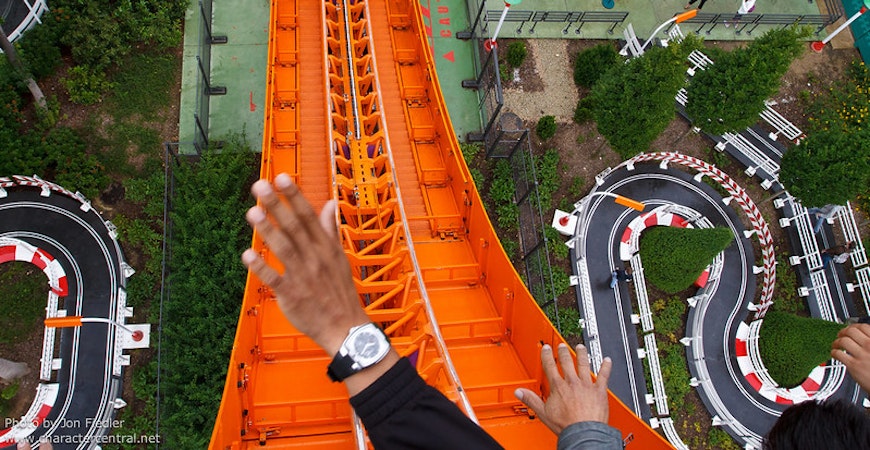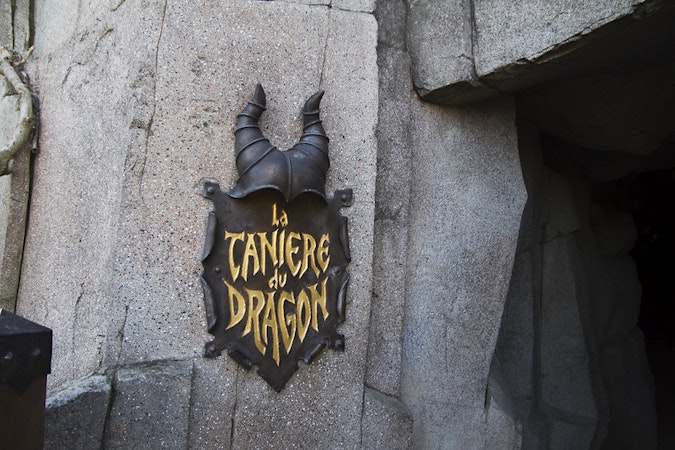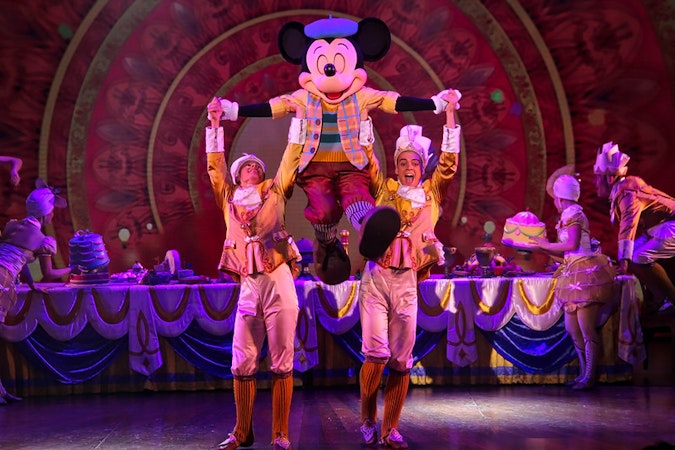 Disneyland Park Paris Attractions
Liberty Arcade and Discovery Arcade
Liberty Arcade is located on the Frontierland backside of Main Street U.S.A stores; this indoor path begins from Town Square and continues to Central Plaza. As the name suggests, this arcade presents the story of the Statue of Liberty through artwork and photographs. You can also avoid the crowded Main Street by crossing through Liberty Arcade. At Main Street, you can also find Discovery Arcade. It features exhibits on technological advancements through the 19th Century.
Phantom Manor
Phantom Manor is Disneyland Paris' equivalent of Disneyland California's Haunted Mansion. It is a thrilling and dark ride that takes you on a tour of a thrilling haunted house. Unlike other 'haunted' attractions in Disneylands across the world, Phantom Manor has a terrifying horror story that will leave your spine tingling till the end.
The Dragon's Lair
The Dragon's Lair is considered by many as one of the finest attractions at Disneyland Paris. Walk directly into a dragon's lair, that has been kept prisoner for several years. Remember to tread carefully! The dragon has been brought to life with fantastic animatronics while its lair has been designed to give you the chills. 
Sleeping Beauty Gallery
A walk-through attraction inside the Sleeping Beauty Castle, this gallery recounts the tale of Disney Princess Sleeping Beauty. The attraction features stained glass windows, artifacts and other displays inside a beautiful gallery. Step right in to explore the magical world of Sleeping Beauty.
Adventure Isle
Located in Adventureland, Adventure Isle is a large play area that includes a treehouse, caves, a pirate ship and much more. With Skull Rock and the Swiss Family Treehouse as its centerpieces, this is one of the most popular Disneyland Park attractions. The area is impeccably well-designed and features plenty of areas to explore, each showcasing varied environments.
Disneyland Paris Tickets