Most Romantic Things to do in Paris | Activities, Restaurants & More!
Contents
Paris, the land that breathes love in and out, is the perfect place for you to escape to, with your dear one. From the scenic riverfronts to mystical streets, everything about Paris makes it synonymous with love and romance. From history to the modern-day, Paris remains a destination for people celebrating love or looking for the alluring emotion. While nothing beats the magical aura of the majestic Eiffel tower, there is so much Paris can offer you. Paris promises you a wonderfully romantic time allowing you to enjoy the unique combination of beautiful architecture, unspoiled history, fine cuisine, and fine wine, surrounded by passionate and amiable locals.
What makes Paris the perfect romantic getaway?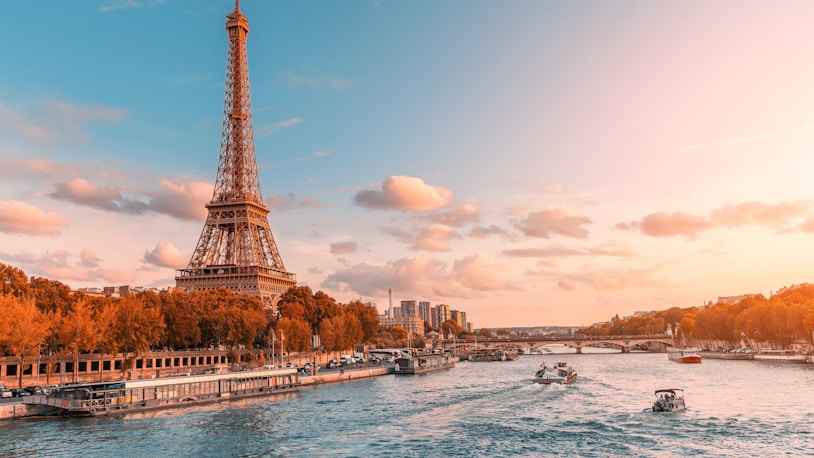 The City of Love isn't just a nickname given to Paris, it's the perfect description anyone who visited the French capital would give to the city for all the romantic vibes they find there. 
Paris has a few of the finest parks where you can take a romantic stroll with your partner. 
Adding further, Paris definitely has some world-class and well-known museums. The Louvre and the Musee d O'rsay are the most famous with incredible works of art. If you and your partner can't help adoring art paintings, sculptures, photography, drawing, mixed media, and more  Paris is the place. 

Romantic Things to do in Paris for Couples
1
Visit The Wall of Love (Le Mur Des Je t'aime)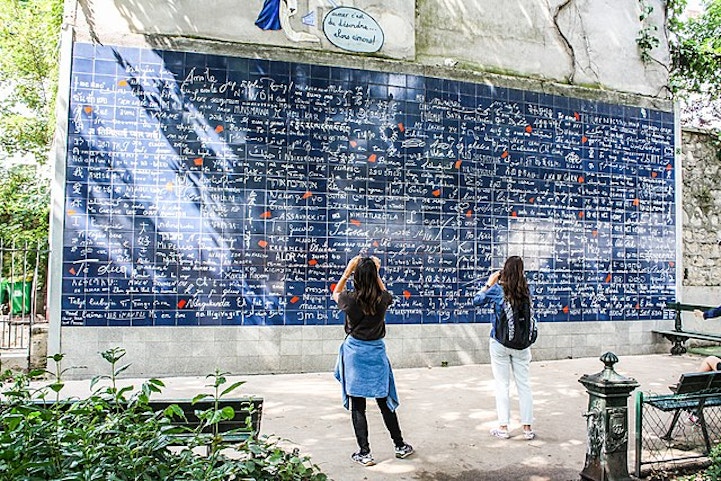 No wonder Paris is the home to a wall that screams I love you in 250 different languages. Le Mur Des Je T'aime is the place where you can express your heart out to your partner in almost all languages.
Address
Square Jehan Rictus, Pl. des Abbesses, 75018 Paris, France
Handy Tip
The Wall of Love is located in the endlessly trendy Montmartre neighborhood, which is packed with tourist attractions and cool offbeat things to do.
More details
2
Enjoy stunning views atop the Eiffel Tower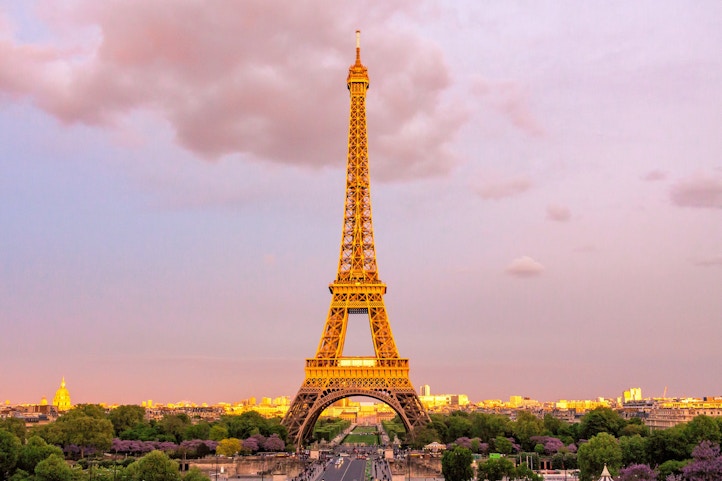 To maximize your time and best plan your visit to the Eiffel Tower go early in the morning for a sunrise view or late in the evening for a sunset view. Treat yourself and your loved one to amazing views with the sun in the backdrop of the famous Parisian landmark and have a romantic time. 
Address
Champ de Mars, 5 Av. Anatole France, 75007 Paris, France
Handy Tip
Eiffel Tower restaurants are known worldwide for their romantic ambiance and delectable French cuisine. If you're looking to spend a romantic evening with your partner, opt for a ticket that provides a meal at the Eiffel Tower.
More details
3
Picnic at the Luxembourg Palace and Gardens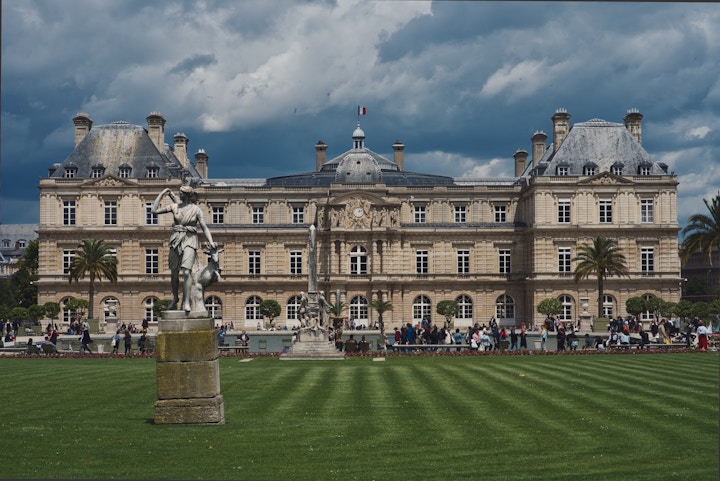 The sixty acres of the Jardin du Luxembourg allow for an entire after-picnic afternoon of recreation and love. Park your blanket around the iconic, grotto-style  Medici Fountain or any quiet spot and enjoy the intimate calm with your significant other. 
Address
75006 Paris, France
Handy Tip
Picturesque location : Throughout the garden, you will find more than 100 statues, as well as fountains, like the Médicis fountain, a pavilion, the Davioud pavilion and many more.
More details
4
Take a sunset cruise along the Seine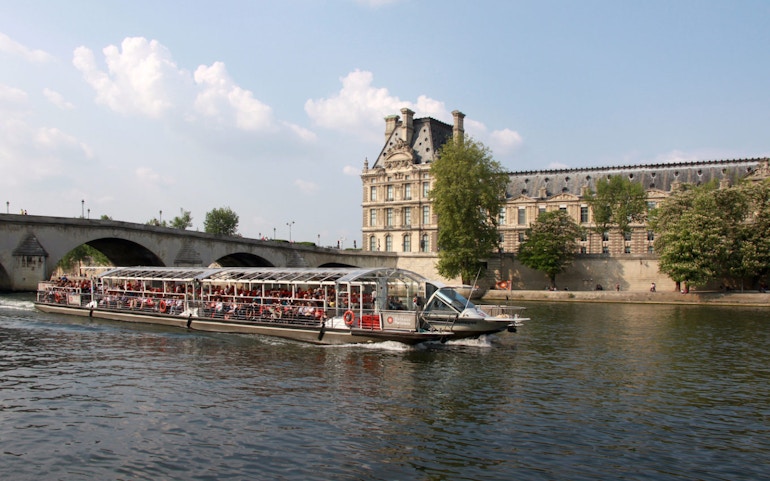 The best way to soak in the awe-inspiring beauty of Paris is to witness it while sailing along the Seine. A trip to Paris is incomplete without a relaxing ride along the Seine.
Handy Tip
To limit contact and ensure social distancing, it is advised that you book your tickets online.
More details
5
Stroll Rue des Barres in Le Marais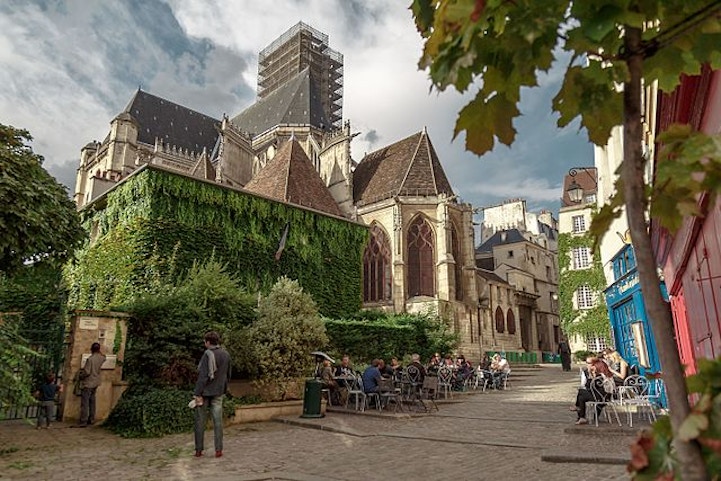 The charm of Paris brews amidst the historic street of Rue des Barres, lined with half-timbered houses, quaint tea and coffee shops, intricately carved historical institutions, gargoyle-adorned churches, and splendid photo gallery.
Address
Rue de Barrres, 75004 Paris, France
Handy Tip
An evening walk across the whimsical street would be enough to have you intoxicated with love.
More details
6
Explore the iconic Versailles Palace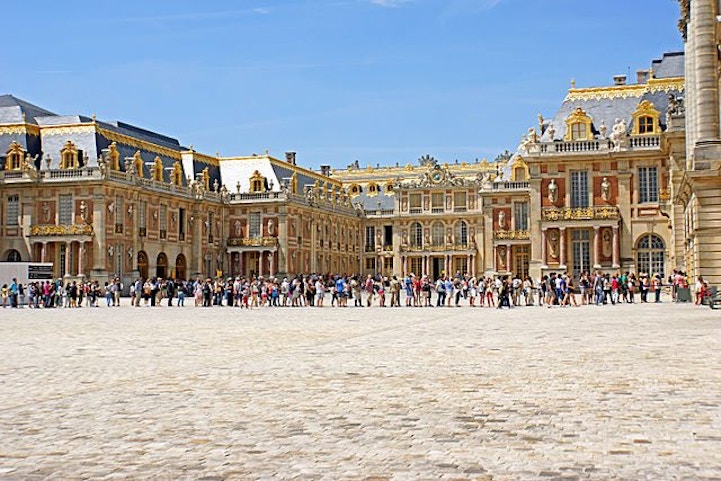 One of the greatest achievements in French art, the Palace contains 2,300 rooms, with 100 bearing witness to the lavish luxury of the former royal residence, and another 100 displaying the remarkable collection of paintings and sculptures of the Museum of French History.
Address
Place d'Armes, 78000 Versailles, France
Handy Tip
The Park and Gardens are open every day. The access is free except during Musical Fountains Shows and Musical Gardens.
More details
7
Watch a breathtaking Cabaret Show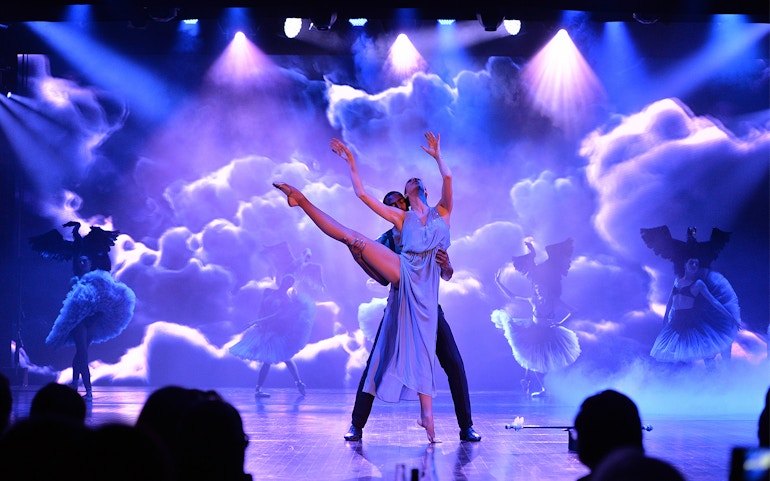 Spend a romantic evening immersed in a Paris cabaret with a 3-course dinner at a Paris Cabaret show. Choose between an early or late show with Champagne and let the magic unfold.
Handy Tip
Enjoy risqué performances accompanied by some delicious French delicacies — together, they will make your night unforgettable.
More details
8
Observe the city from Square du Vert-Galant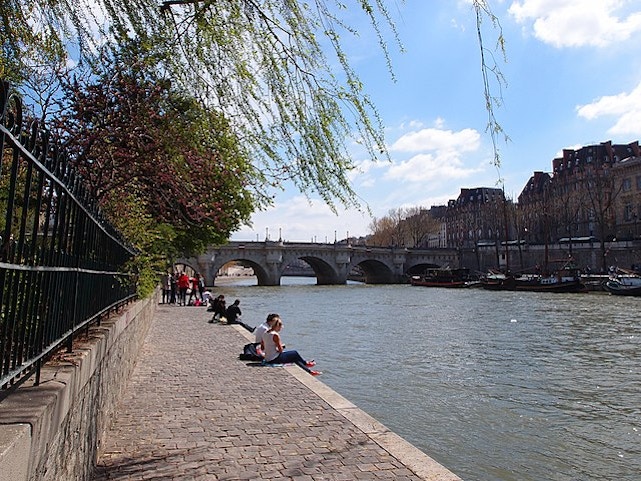 The epitome of a romantic attraction is this secluded beautiful park - Square du Vert-Galant. The cozy little park is located on the isle at the western tip of the city where the Seine splits into two
Handy Tip
Get your cameras out and rolling as this picturesque location has several instagrammable spots.
More details
9
Go On A French Pastry Tour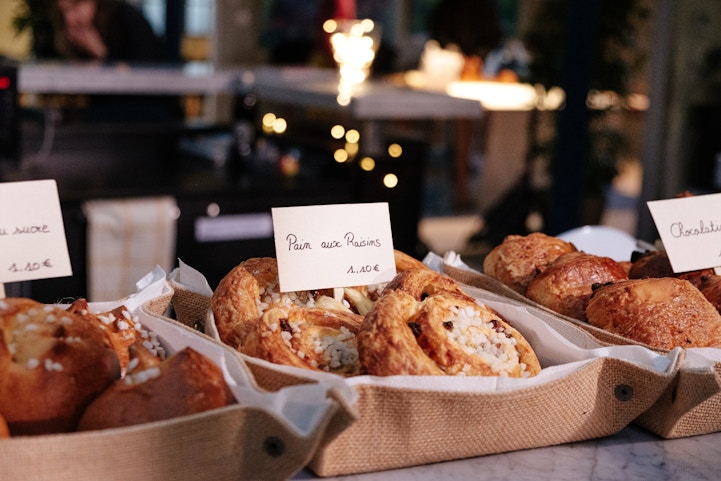 Opt for a fun pastry tour and taste some of the most delicious pastries in the city, after all, Paris is known for having some of the most delicious pastries in the world.
Handy Tip
Visit Le Grenier à Pain for a mouthwatering assortment of breads and pastries at Le Grenier à Pain in Paris.
More details
10
Take A Romantic Walk Along The Banks Of Seine River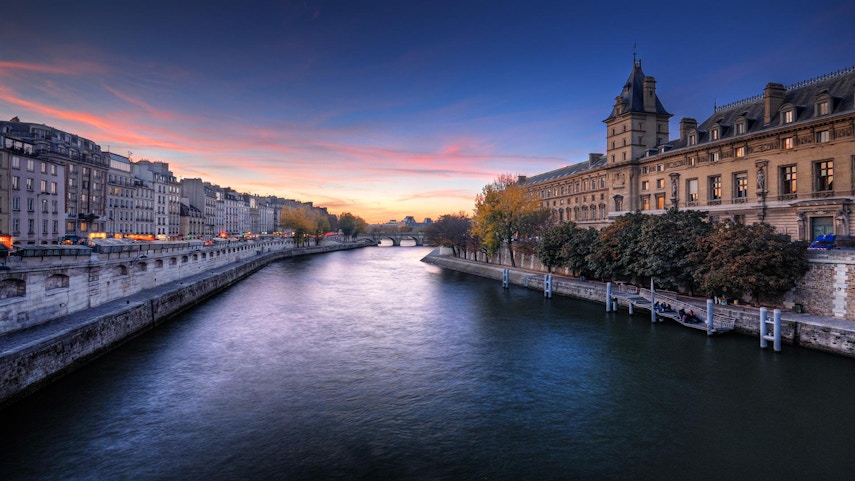 There is nothing more romantic and heartfelt in Paris than taking an evening walk along the Seine. With  the breeze, sparkling lights from the famous French Landmarks and complimented by a romantic dinner,  a Seine walk will undoubtedly bring you considerably nearer to your cherished one
Handy Tip
If you're going for a dinner or lunch cruise, it is recommended that you wear smart, semi-formal outfits and avoid casual clothing like flip flops and shorts.
More details
11
Visit The Musée de la Vie Romantique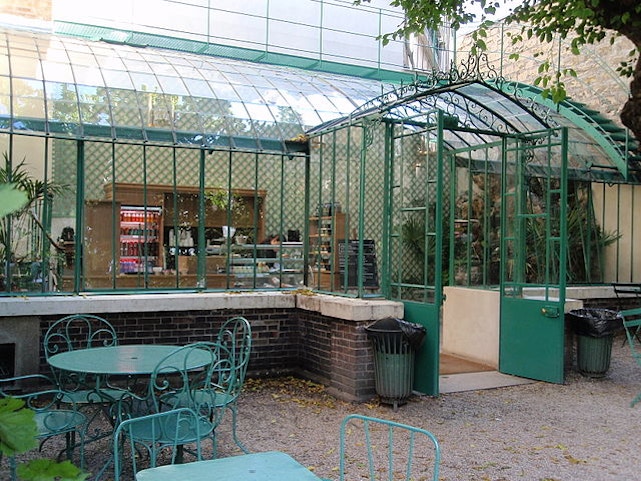 The Musée de la Vie Romantique is a museum in a 19th-century building dedicated to extraordinary writers and artists of the Romantic period. The Museum of  Romantic Life stands at the foot of Montmartre in an area which was once called The New  Athens. 
Address
16 Rue Chaptal, 75009 Paris, France
Handy Tip
Book your tickets online to avoid waiting in long queues.
More details
12
A Picnic on the Banks of the Seine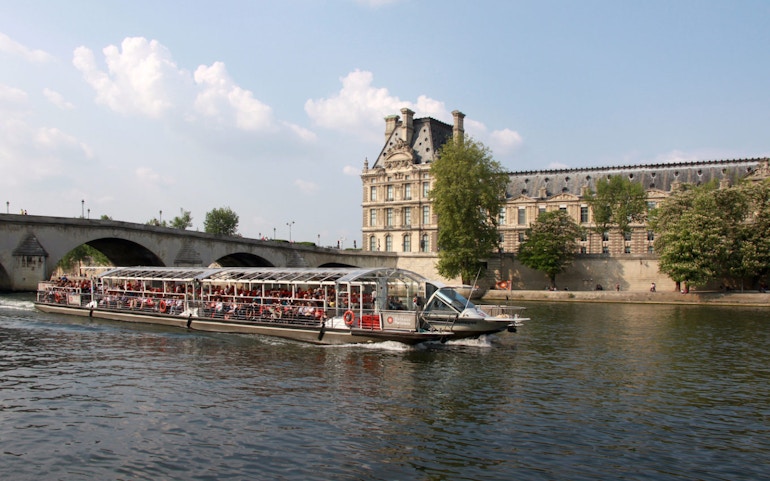 Nothing defines romance like a small, intimate picnic with your loved one. What better place to do this than at the Seine? Enjoy gorgeous views as you bask in the tranquility of the Seine with your loved one in Paris.
Handy Tip
If want to go for an afternoon picnic, reach at mid-day so that you get the perfect spot before more people flock in.

More details
Most Romantic Restaurants in Paris
Paris has always captivated people's hearts as the city of love and affection. Widely acclaimed for its elegance and sophistication, and boasting unrivaled gastronomic excellence and greatness, Paris has everything you need for an unforgettable and romantic evening.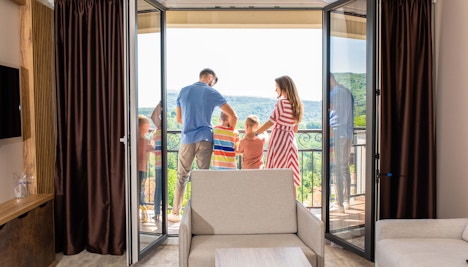 Le Cinq
Boasting no fewer than three Michelin stars, and with service fit for a king or a queen,  it's the most impressive venue and romantic setting to start a romantic venture. A romantic date at Le Cinq will lead to locked lips over a spooned twirl of spaghetti, as their fabulously inventive  'Truffle Spaghetti' dish is most famous in London
Location - 31 Av. George V, 75008 Paris, France
 The average cost for 2 – €234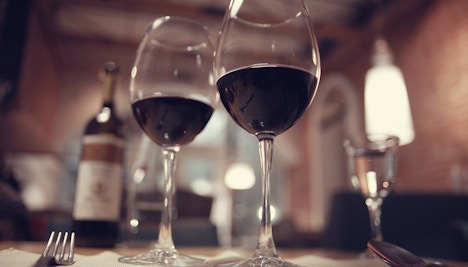 Restaurant Guy Savoy
The Parisian restaurant Guy Savoy, recently hailed the "best in the world" for the subsequent year running, is the spot to revel in the delicacy of cuisine if you're searching for elegance, style,  prestige, and perfection for your date night, particularly seafood. 
 Address – Monnaie de Paris, 11 Quai de Conti, 75006 Paris, France
Average cost for 2 - €490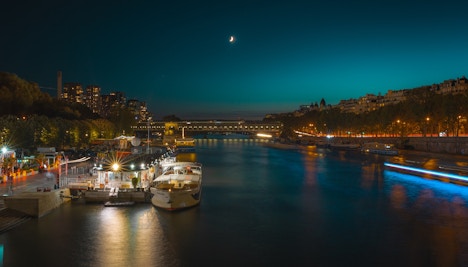 La Nouvelle Seine Restaurant
La Nouvelle Seine is an ideal alternative when thinking about romantic dinners. Very few venues can offer such a unique and romantic view of the city, looking up at the stars. this barge restaurant is a long-held favorite as it boasts a brilliant location beneath the sensational architecture of Notre Dame. 
 Address - Sur berges, face au, 3 Quai de Montebello, 75005 Paris, France
Average cost for 2 - €55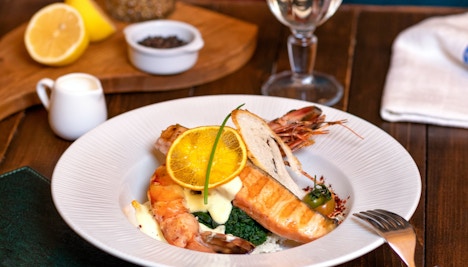 Le George
A dinner date at a Michelin-starred restaurant, Le George*, is flawless and full of surprises. Tucked away on the Champs-Elysées is the gorgeous Four Seasons Hotel  George V, reigning with extravagance since 1928. It offers a light, Mediterranean-style romantic cuisine, whisking away guests on a love-ride from the French Riviera to northern  Italy.  
Address - Four Seasons Hotel George V, Paris 
The average cost for 2 - €33.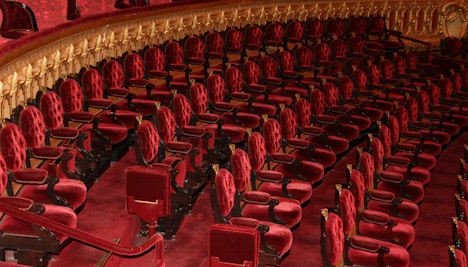 La Grande Cascade
Located in the heart of the Bois de Boulogne, the Grande Cascade is a gastronomic restaurant as well as one of the romantic symbols of Paris. It is suggested to try the specialties of the house, such as the macaroni accompanied by celery root, foie gras, and black truffle or the veal sweetbreads with half-salt butter. 
Address - Carrefour de Longchamp, 75016 Paris 
The average cost for 2 - €160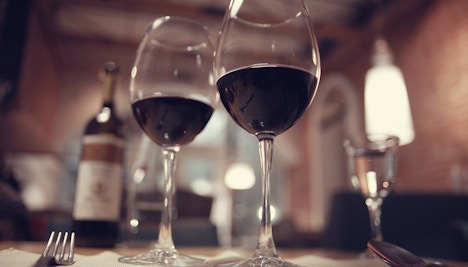 The Peninsula
This restaurant is one of the biggest hits in terms of Chinese cuisine in Paris and offers you Cantonese dishes made with French products, as part of Valentine's day specials. 
Come and enjoy not the delicious food and the wonderful romantic decor inspired by the opera – the perfect spot for a dinner date. 
Address - 19 Avenue Kléber – 75116 Paris 
The average cost of 2 - €100
Most Romantic Places to Stay in Paris
Frequently Asked Questions About Romantic Things to do in Paris
Q. What are the most romantic things to do for couples in Paris?
A. There are a few spots in Paris that take sentiment and wizardry to another level: secret garden courtyards, whole museums dedicated to love itself, views of the sunset over  Paris' rooftops, rarely visited centuries-old mansions where you can steal a kiss in a  deserted ballroom. Life in this city feels mystical. 
Q. What are the most romantic places to see in Paris?
A. Take your life partner to one of the city's most heartfelt spots, including the  Eiffel Tower, the Wall of "I Love You's," Luxembourg Gardens, or Île St. Louis on the Seine. The Seine is the perfect companion for romantics to walk inseparably.  
Q. What are the most romantic places to dine at for couples in Paris?
A. L'Astrance, one of the world's best restaurants that boast three Michelin stars, offers a definitive fine dining experience for couples in Paris. Others include Jòia. David Toutain, Aux  Bons Crus, La Bourse et la Vie, Clamato, Breizh Café 
Q. What are the most romantic places to stay at for couples in Paris?
A. If you are a young couple who likes to have fun, the best area is Abesses (in  Montmartre) or Le Marais: these areas are historical but also really trendy, and romantic: lots of good shops, restaurants, and bars and not too expensive. 
Q. What can couples do in Paris?
A. 10 Best Things to Do for Couples in Paris include Canal Saint-Martin, Couple's spa,  Musée de la Vie, Romantique, Grand Action Cinema, Parc des Buttes-Chaumont,  Shop in glass-roofed shopping galleries, Watch the sunset from Montmartre Hill 
Q. Is Paris nice for couples?
A. Love and Paris go hand in hand. For those who visit as a couple, there is no shortage of things to do in Paris for them. It's hard to find a beautiful destination in Europe more synonymous with all things romance, than Paris. 
Q. . Where can I go on a date in Paris?
A. Of course, Paris which is known widely as the City of Love provides unlimited opportunities to get creative with your dating plans. From cabarets to canal tours;  museums to the cobbled streets of Montmartre, there are plenty of pastimes on offer for loved-up leisure-seekers and romantics. 
Q. Why is Paris considered romantic?
A. As the world's largest and most beautiful museum,  maybe the wide range of various justifications for why Paris is the city of adoration is in the Louver. Lodging a stunning collection of art and antiquities, a stroll along its halls and galleries make for a romantic date any time of the day. This is the place to be for couples of all kinds looking to fully embrace the preciousness of their love and affection, far away from the hustle and bustle of life back home.