A Guide to Street Food in Paris | Best Food Trucks, Stalls, Markets & More
You could climb the Eiffel Tower, stroll down the Champs-Elysées, and then spend the remainder of your time in Paris lost amid the Louvre's artworks. However, if you do not dine out in Paris, you will be missing out. The importance of food in French culture cannot be overstated. In fact, in 2010, UNESCO designated the French method of eating as an Intangible Cultural Heritage. There is only one way to understand the country's gastronomic passion: eat it all. Read on to find out about the unmissable food items in Paris, where to eat them, and what to drink in the City of Lights.
Top 12 Street Foods in Paris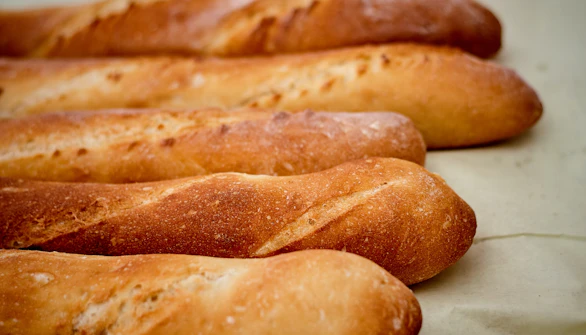 1. Baguette Sandwich
French
Baguette bread is used to make this traditional sandwich. This is a must-try street cuisine in Paris, and you may tailor the type of stuffing, sauce, and spread to suit your preferences. Crab, beef, shrimp, artichoke hearts mixed with tomato, cheddar cheese, green onions, and various types of mayonnaise spread can be used as the stuffing in between.
Where to Eat: Frenchie, Chez Aline, Mekong, and Grenouilles Paris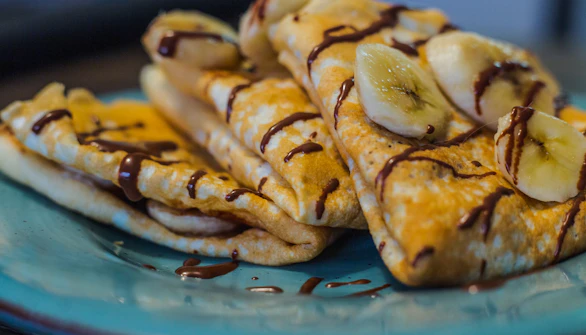 2. Crepes
French, Mediterranean
If you are on vacation in Paris and have not tasted Crepes yet, now is the time. It is the most widely accessible Parisian street dish, consisting of flour and various fillings. Anyone can choose any type of crepe filling they like, from Nutella to marmalade to ham, cheese, or egg. This traditional French dish is popular with both residents and visitors alike.
Where to Eat: Riverside promenade by Seine, Creperie Genia, and Creperie Josselin Paris.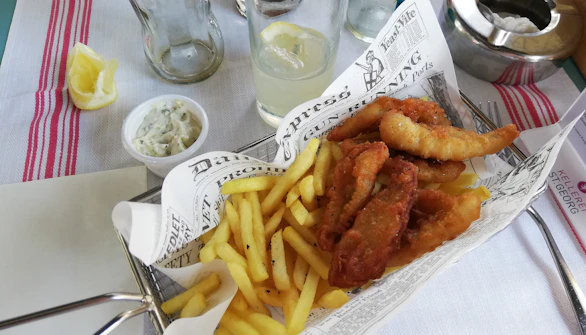 3. Fish and Chips
British, Continental
This type of street cuisine usually comes with fries and sides of sauces and spreads, making it a complete meal. Every bite tantalizes your taste senses with deep-fried fish, crunchy fries, and a choice of spicy or tangy sauce. This plate is sometimes served with sautéed veggies on the side or on a lettuce bed.
Where to Eat: Sunken chip, Malin's Fish and Chips, and Johana's Fish and Chips.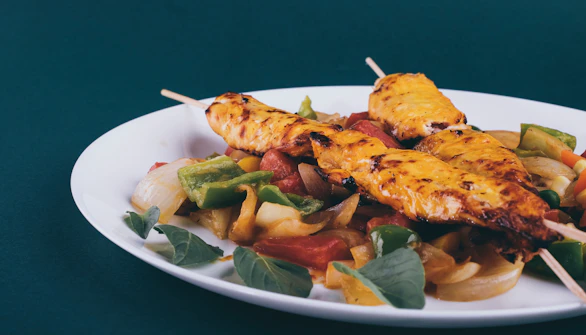 4. Souvlakis
Greek, Continental
Souvlakis is another popular Parisian street cuisine that must be tried. On a skewer, bits of meat and veggies are grilled in this Greek fast snack. This unusual treat is served hot on the skewer, with fried potatoes and pita bread. Souvlakis are widely accessible from all food hawkers and are popular with both locals and visitors.
Where to Eat: Filakia, Evi Evane, and La Crete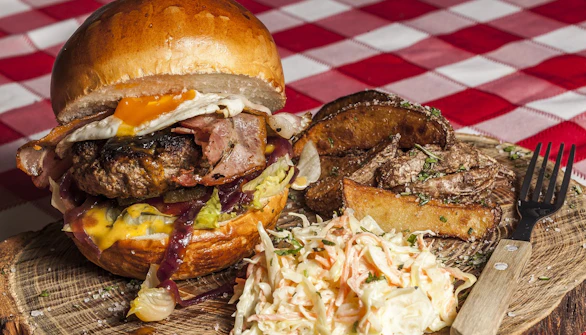 5. Burgers and French Fries
American
In Paris, there is no shortage of variety and permutations of burgers, from handmade hamburgers to succulent juicy beef burgers. It becomes even more pleasant, flavorful, and delectable when accompanied by a large serving of authentic French fries. Along with modest to large burger stalls, there are numerous food trucks stationed throughout the city that provide the most luscious burgers prepared from baker-made bread, hand-cut fries, and real cheddar.
Where to Eat: Big Fernand, Le Camion Gourmand, and Le Camion qui fume.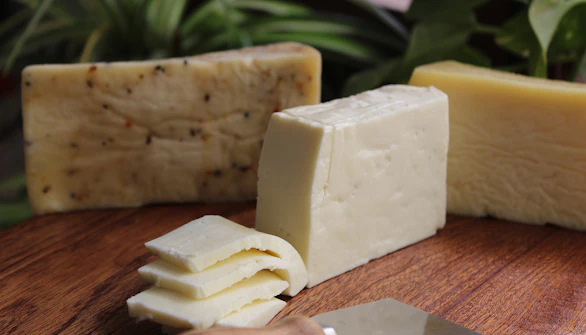 6. Assorted Cheese
French, Continental
This famous street treat of Paris, known as Fromage Assorti, is tried by practically all food enthusiasts who visit the city of love. Try the various kinds of goat cheese, blue cheese, ripe cheese, Camembert, Munster, Reblochon, and Époisses on a cheeseboard. Try this with a decent rose wine or red wine to enhance your culinary experience.
Where to Eat: Marie Quatrehomme, Laurent Dubosis, Danard, and La Crèmerie.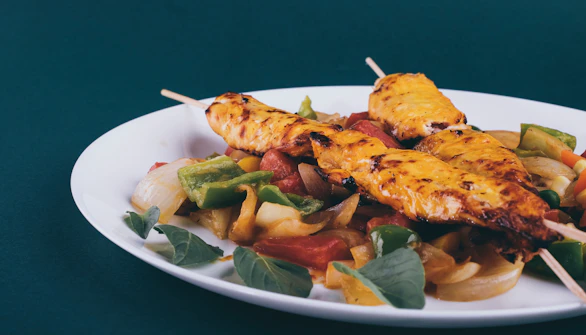 7. Kebabs
Mughlai, Middle-eastern
Kebab is a must-try on the list of street cuisine dishes to try in Paris, whether as a mid-day snack or an evening starter. If you are looking for a way to satisfy your hunger after the sun goes down, nothing beats kebabs. There are many different types of kebab to choose from, such as baked kebab and charcoal-grilled kebab.
Where to Eat: Urfa Durum and Our Kebab and Grill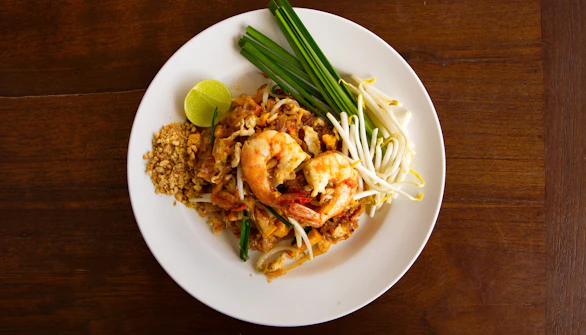 8. Pad Thai
Thai, Asian
There is no need to be anxious if you enjoy Thai cuisine. There are many different types of Thai street cuisine available in Paris, and Pad Thai is one of the most popular. Rice noodles are stir-fried and mixed in a variety of zesty and tangy sauces in this dish. This fantastic Thai street dish is an exquisite joy for people who prefer spicy delicacies, albeit it is best served with meat and curries.
Where to Eat: Ethai, Tuk Tuk Thai, and Thai Street Food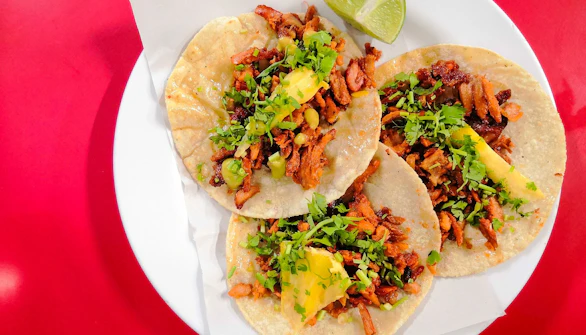 9. Tacos
Mexican
This original Mexican delicacy is made of a maize or wheat tortilla that has been folded over a filling of vegetables, meat, tofu, shrimp, or shellfish. Tacos are one of the most popular street foods in Paris. From traditional chicken and beef tacos to unique fish tacos, there is something for everyone on the menu.
Where to Eat: El Nopal, Luz Verde, and Candelaria
10. Gelato
Italian, Continental
Gelato is a popular Italian frozen treat prepared with ice, little or no sugar, egg, and intriguing flavors. So, if you are exhausted after traveling and want to refresh your mind and body with something traditional and delicious, gelato is the way to go. Everything from hazelnut, black currant, and raspberry gelato to salted caramel and praline gelato may be found on the Paris street food menu.
Where to Eat: Pozetto, Amorino, and Gelato del Marchese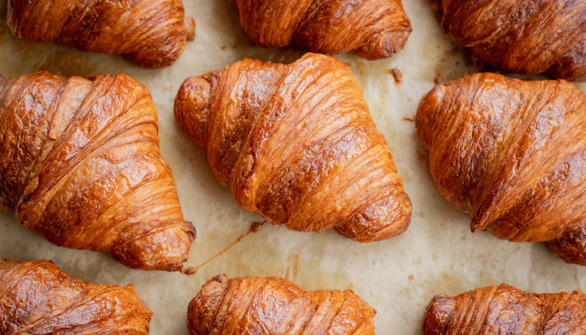 11. Croissant
French
Your trip to Paris is incomplete without croissants! Synonymous with French food, Croissants are made of layered yeast-leavened dough. Delicious French butter is spread over the dough and rolled several times in succession into a sheet. This process of rolling results in a flaky texture similar to a puff pastry. Croissants are perfect to gorge on whenever you need a snack!
Where to Eat: Maison Pichard, Café Pouchkine, Stohrer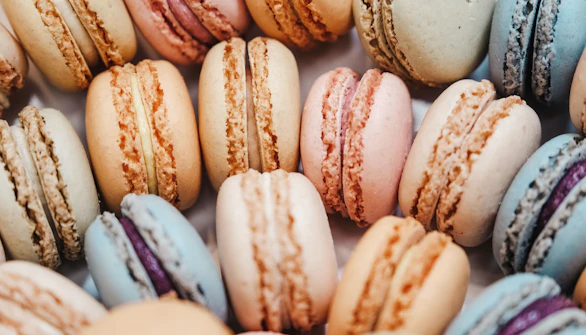 12. Macarons
French
This classic French confectionary is made with egg white, icing sugar, almond meal, and food coloring. What makes Macarons so perfect is that you'll find them pretty much anywhere across Paris! Try a variety of flavors from salted caramel to rosewater and raspberry.
Where to Eat: Ladurée, Carette
Top 6 Street Food Trucks and Stalls in Paris
Best Street Food Markets in Paris
Best Local Drinks in Paris
Frequntly Asked Questions About Street Food in Paris
Does France have street food?
Yes, France has delicious street food! The street food in Paris is especially famous. Try out crepes, burgers and so much more.
What is the best street food in Paris?
The street food in Paris is very diverse. Aside from traditional French dishes like crepes, you will also find a variety of cuisine from around the world including burgers, Lebanese food, Asian food and much more.
Where can I find the best street food in Paris?
The Mum Dim Sum, Mozza & Co, Deli'Street are where you'll find some of the best street food in Paris.
What are the best street food markets in Paris?
Marché d'Aligre, Marché des Enfants Rouges, Marché Saxe-Breteuil are some of the best street food markets in Paris.
What is the most famous street food in Paris?
Crepes, burgers, souvlakis are some of the most famous street food in Paris.