Spend Christmas in Paris 2023 | Cabarets, Operas, and Christmas Lights
Contents
Step into a world of endless magic by celebrating the "most wonderful time of the year" in the city where dreams come true, Paris! And to make your holiday the merriest it can be, here's a curated list of exciting things to do on Christmas in Paris.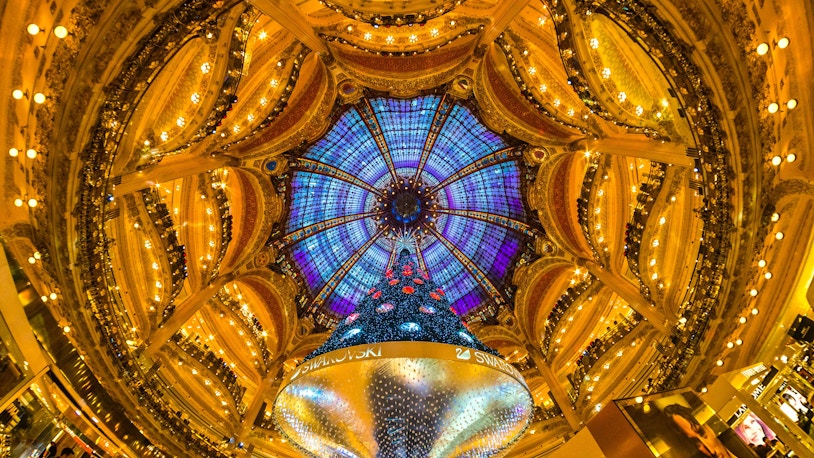 Why Spend Christmas in Paris?
With Paris being deemed the City of Love as well as the City of Lights, spending Christmas there is bound to bring love and light to your life.
Paris has almost countless experiences exclusive to the winter months, and more specifically, Christmas and New Year's Eve.
Almost all of Paris's attractions are decked up for Christmas, offering tourists a truly unique experience when they visit these locations.
Winter in Paris is perfect for tourists to have a relaxing time during Christmas, and if you're lucky, you can even catch the city capped in snowfall.
December in Paris
Top 12 Things to do on Christmas in Paris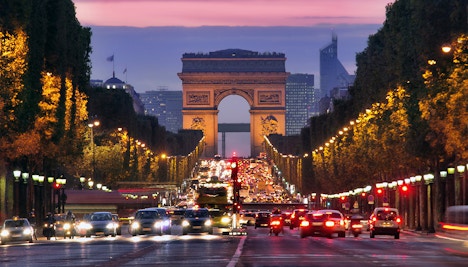 1. Marvel at Christmas Lights
From popular tourist attractions in Central Paris to quieter locations like Bercy Village, the city welcomes Christmas every year with extravagantly decorated streets that have become a must-see for both Parisians and tourists who are lucky enough to visit Paris at Christmas. 
Check out the best Christmas light displays here: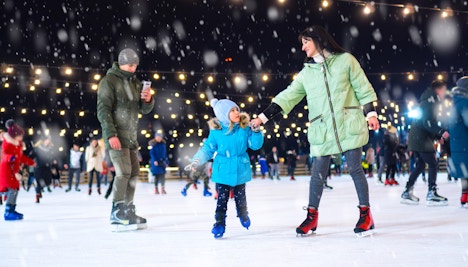 2. Go Ice Skating
As one of Paris's most popular Christmas offerings, ice skating is the perfect outdoor winter activity. With the onset of December in Paris, most Parisians strap on their skates and head to one of the city's many famous ice skating rinks.
Check out the best places to go ice skating here: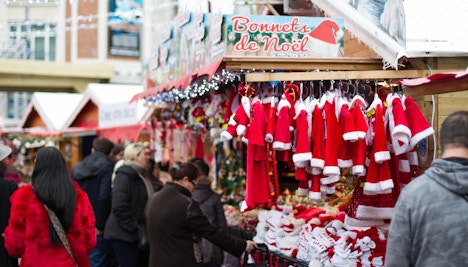 3. Visit the Christmas Markets
Yet another one of the many activities that draw tourists to celebrate Christmas in Paris, the marchés de noël are places across the city where the festive joy comes to life. More specifically, these Christmas markets are known for their artisanal French goods, gifts, and traditional French fare.
The best Christmas markets of the season are in: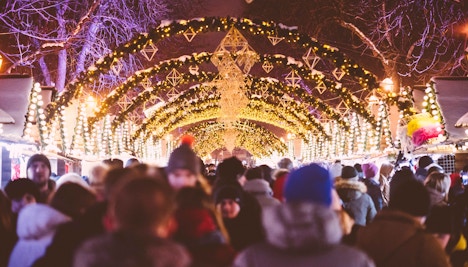 4. Attend a Christmas Concert
The diversity of performances during Christmas in Paris ranges from classical opera and ballet performances to newer rock and jazz pieces - all equally magical, of course. It is quite an experience to witness one of these shows, especially in a venue as historically renowned as La Sainte Chapelle.
Catch the best Christmas concerts at: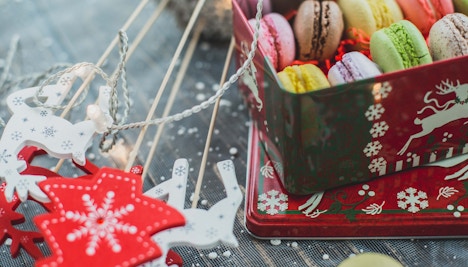 5. Dig into Christmas Food
Perhaps the most exciting part of celebrating one of the biggest festivals of the year in another country is the opportunity to taste some authentic local fare. Wash down your hearty meal of boeuf bourguignon, with the crowd-favorite of vin chaud.
The best Parisian Christmas fare and where to find it:
Paris Food Guide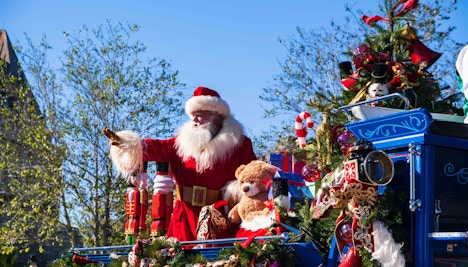 6. Visit Disneyland Paris
Disneyland is easily the tourist attraction where dreams come true, for both children and those who are young at heart. During Christmastime, however, Disneyland Paris puts on its Santa hat and prepares to offer a memorable winter wonderland to all its visitors.
Christmas at Disneyland includes:
An elaborately decorated Christmas tree
Christmas shows and performances featuring beloved Disney characters
A meet and greet with Santa Claus himself
An exciting Christmas parade
from €56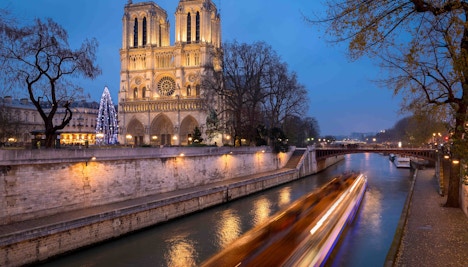 7. Cruise the Seine River
Taking the Seine River Cruise is especially popular during the Christmas season. Floating along this magical river and taking in all the landmarks nearby like Notre Dame and the Eiffel Tower is truly the luxurious Christmas in Paris you've been looking forward to, with Paris's most dependable cruise operators - Bateaux Parisiens and Bateaux Mouches.
Choose from the best Seine River Cruises:
Book Seine River Cruise tickets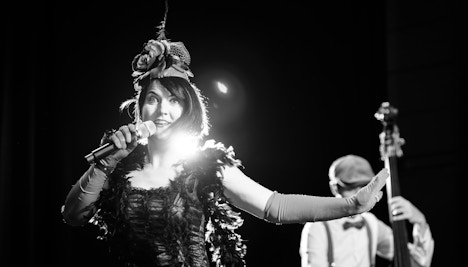 8. Go to a Cabaret
Looking for a unique Parisian experience to dazzle your Christmas up? Head to a historically famous Paris cabaret such as Cesar Palace or Crazy Horse (the latter of which offers exclusive Christmas and New Year performances) to be swept off your feet by a fleet of masterful performers.
Best Cabarets to go to are:
Book Paris Cabaret tickets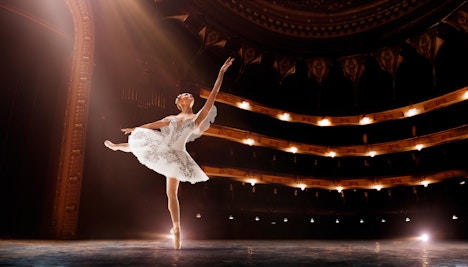 9. Attend Opera and Ballet Performances
The performing arts are deeply entrenched in Parisian culture and history, and thus, to absorb Paris's heritage entirely, it is important to attend opera and ballet performances in popular theatres such as Palais Garnier and Paris Opera Bastille during Christmastime.
The most exciting opera and ballet performances to go to: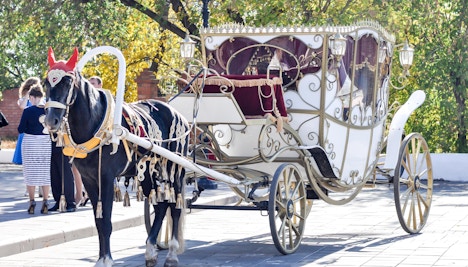 10. Embark on a Horse Carriage Ride
Yet another romantic way to make your way about the City of Love is taking a horse carriage ride around Paris. These old-timey carriages take you around popular tourist attractions like the Arc de Triomphe.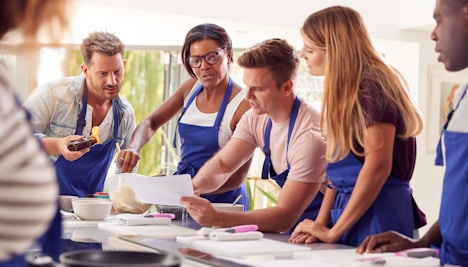 11. Attend a Workshop
Learn a new skill during the festive season - because who said vacations can only be leisurely? The possibilities are endless, from learning how to make your own French scrumptious goodies like croissants and macarons to making your own luxury bag with Chanel fabric!
Most fun workshops to attend on Christmas:
Paris wine-making workshop
Workshop in Paris: Create your Own Perfume
Small-Group French Cooking Class in Paris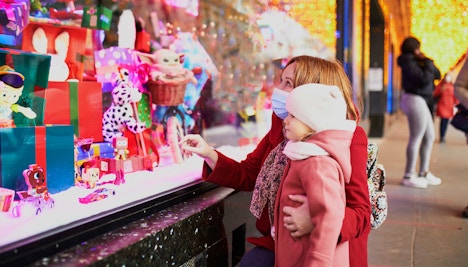 12. Head to a Department Store
While department stores seem like the least Christmassy location to be in when the festivities are in full swing, Parisians would beg to differ. As a tourist in Paris at Christmas, you can expect to see some of the most extravagant Christmas trees in department stores.
Best department stores to visit on Christmas:
Frequently Asked Questions About Celebrating Christmas in Paris
Is Christmas a good time to visit Paris?
Christmas is one of the best times of the year to visit Paris, as the city has many exclusive experiences to offer to tourists during the holiday season.
What are some things to do on Christmas in Paris?
During the magical occasion of Christmas in Paris, you can go on horse carriage rides, river cruises, shopping at Christmas markets, and viewing Christmas lights around the city.
What is the weather like at Christmas in Paris?
Is Paris crowded at Christmas?
Christmas in Paris is usually a busy time, as tourists flock to the city and locals head out of their houses to take in the Christmas air outside.
What's open in Paris on Christmas?
Almost all places are open in Paris on Christmas, except for many popular shopping destinations and most museums in the city.
What is the most popular Christmas market in Paris?
The Notre-Dame Christmas Market on Square Viviani and the Champs de Mars Christmas Market, near the Eiffel Tower, are Paris's most popular Christmas markets.
Are restaurants open on Christmas in Paris?
Many restaurants are unfortunately closed on Christmas in Paris, though almost all places in the Jewish district of Le Marais might be open - a particularly popular restaurant there is L'As du Fallafel.
What are the best places to stay in Paris on Christmas?
Hotels in the eighth arrondisement are considered to be the best places to stay in Paris for Christmas, as these are closest to the biggest Christmas markets and the famous Champs Elysées avenue.
What should I eat in Paris on Christmas?
Don't miss out on traditional Parisian favorites during Christmas, such as bûche de Noël, foie gras, escargot, and shellfish - and, of course, vin chaud.
What are the best restaurants for Christmas in Paris?
Restaurants such as Le Train Bleu and Bouillon Julien are considered to be Paris's Christmas and Christmas Eve favourites, for both tourists and residents.
Where can I see the Christmas lights in Paris?
You can catch the best viewing of Christmas lights in Paris by going to Avenue de Champs Elysées, Bercy Village, and Place Vendome.
What are some Christmas traditions in Paris?
Parisians spend their Christmas by gorging on feasts including lobsters, foie gras, and plenty of cheeses, while also indulging in a traditional offering of Thirteen Desserts. Families head to watch Nativity scenes and explore Christmas markets throughout the month of December.