Things to do in Paris with Kids | Top Theme Parks, Museums & More
Contents
Paris is one city that happens to be on everyone's bucket list, right from children to adults. The good (actually, great) news is that Paris is one of the most exciting cities to visit, and hashing out an itinerary should be a breeze. Read on to find out everything you need to know to make the trip to Paris enjoyable for the family, especially the kids!
Best Things to do in Paris With Kids
Enjoy a Meal at Kid-friendly Restaurants in Paris
Sign up to Events & Workshops for Kids in Paris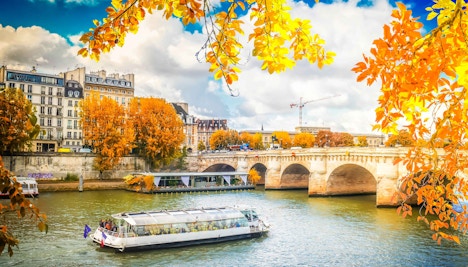 1. Seine River Cruise
Cruise
Why visit?
Sign up for the dinner cruise and watch all the famous landmarks you visited in the day completely transform under the evening light. 
from €105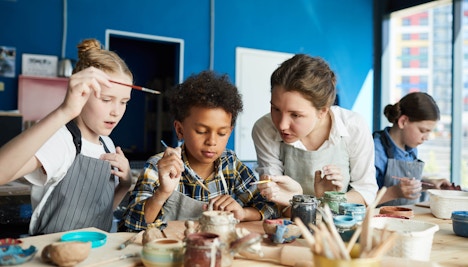 3. Jardin d'acclimatation
Workshops
Why visit? 
This venue is famous for hosting numerous workshops for children -  such as art, theatre, sports, music and more. Almost all of these workshops are held in English.
Know More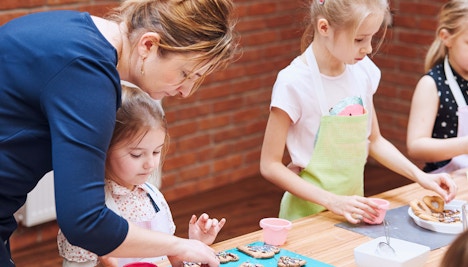 4. Baking Workshop
Kids Workshop
Why visit?
Enroll in this workshop with your kids and learn how to make famous Parisian bread, such as baguettes and croissants. These workshops usually last 2 hours.
Know Before Visiting Paris with Kids
1. Grab your tickets
The city attracts a lot of visitors in a year, and the landmarks are usually crowded. To avoid wearing your kids out in queues, do opt for the skip-the-line tickets whenever available.
2. Kid-friendly establishments
Most restaurants are equipped with high chairs for kids, and hotels do have cots available on request for infants as well. 
3. Safety for kids
Paris is an extremely safe city in terms of low crime rates. You might find a few homeless people on the road, and certain areas that are prone to criminal activity are not visited by tourists, however they are far and few.
4. Getting Around Paris with Kids
Travelling within Paris with kids is made extremely easy with the bus, metro and suburban rail system. However, do travel at non-peak hours to avoid the rush.
5. Discounts for kids
Usually kids below the age of 18 enter attractions for free, and those with an EU pass can avail a discount. 
6. What to avoid with kids
There are certain high-crime districts in the city that you should avoid while travelling with children.
Frequently Asked Questions About Visiting Paris with Kids
Is Paris a good place to visit with family?
Paris is a family-friendly destination, with something to offer to all age groups. 
What activities can my kids do in Paris?
Kids can try out the river cruises, activities and sightseeing tours in Paris. 
Where can I take my kids in Paris?
Paris has so much to offer to children, such as parks, museums, zoos and more.
Can I travel around Paris with kids?
Public transport in Paris is made easy and accessible by the bus, suburban rail and subway, making travel within the city very smooth. 
What can my kids eat in Paris?
International franchises are common in Paris, if kids are not accustomed to Parisian food, such as McDonalds, Pizza Hut, Starbucks and Burger King.
When is the best time to visit Paris with kids?
Generally the summer and spring seasons are a good time to visit the city, as the parks are in full bloom and the weather is pleasant.

Which are the best theme parks to visit in Paris with Kids?
Disneyland Paris is a favourite among children when they visit Paris. 
Which are the best zoos and aquariums to visit in Paris with Kids?
Paris Zoological Park and Aquarium de Paris are popular attractions for adults as well as children, as you can interact with the animals. 
Which are the best parks to visit in Paris with Kids
Paris is home to numerous family-friendly parks, one of which is the Luxembourg Gardens. 
Which are the best restaurants to visit in Paris with kids?
The Recyclerie and Chez He are interesting eateries to visit with kids, as they are equipped for children.