A Guide to Visiting Paris in December | Attractions, Weather & Museums
Table of Contents
Picture this – the Eiffel Tower is decked out in festive colors, sparkling décor, and Christmas lights. As December rolls around, the streets of Paris are marked with Christmas cheer and the buzz of the holiday spirit. This is your chance to experience an unforgettable time in Paris during December and celebrate Christmas like a Parisian local. As you bundle up in warm clothes and explore the cheery avenues of the City of Lights, you will surely come to appreciate this time of the year amid this city's culturally rich atmosphere.
Is December a Good Time to Visit Paris?
Visiting Paris in December offers a unique glimpse at this iconic city, clothed in winter colors and shrouded in a blanket of snow. Experience a Christmas you will never forget in the City of Lights.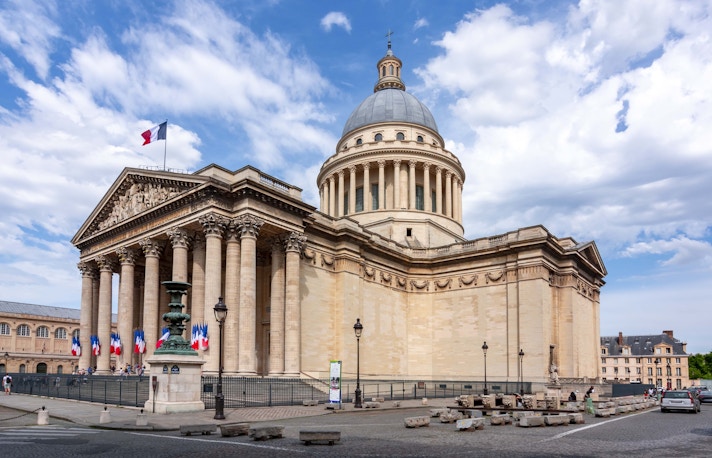 Why You Should Visit 
Paris transforms into a winter wonderland as December rolls around and blankets the city in hues of blue and white.
You'll be able to watch the city gear up for Christmas with plenty of enchanting decorations and lights on every corner and at every venue in the city.
The Eiffel Tower is the only Parisian attraction that is open every day of the year, including on Christmas Day. Visiting Paris in December will allow you the chance to experience a breathtaking view of the city from the lit-up Eiffel Tower, decked out in Christmas colors.
The view of Paris' monuments in Christmas lights is an unmissable sight, each venue rivaling the next in their effort and creativity to celebrate Christmas.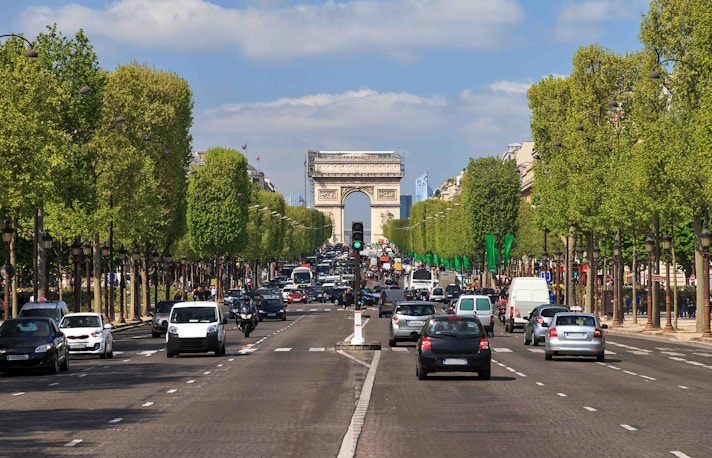 What to Look Out For
If spending time in a chilly climate is not your favorite, you may not enjoy a visit to Paris during December. Bear in mind that it does snow in December, making the weather quite chilly. 
Although there is a lot to do in Paris during December, the days do sadly grow shorter come winter. So you may find it difficult to fit your day's activities into the few sunlight hours every day.
During your visit to Paris in December, you will miss out on a colorful view of the beautiful gardens at Versailles, the Tuileries, and Luxembourg Gardens – which are at their vibrant and merry best during the summer months.
Of course, visiting Paris in December is a magical experience due to the spirit of Christmas in the air and the charm of festivities. However, you will have to steer past the holiday rush and prepare for overcrowded attractions during your visit.

Overview of Weather in Paris in December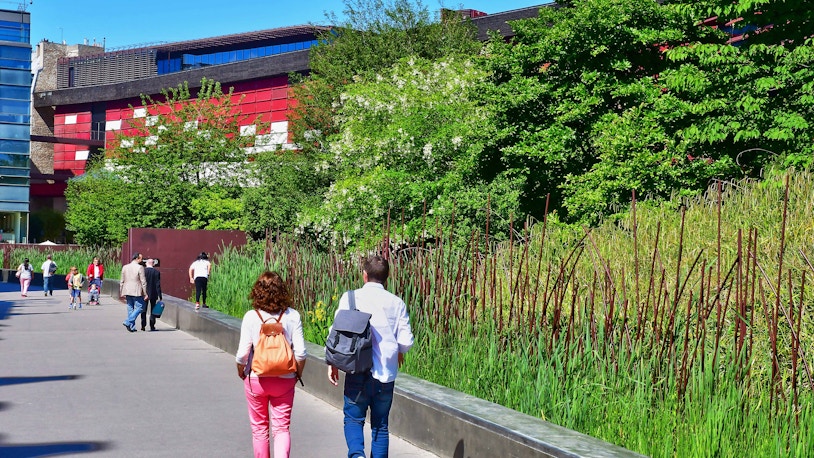 Although Paris experiences chilly winds and snow in December, you'll be able to enjoy the sites with warm drinks and appropriate outerwear. Here's a rundown of the weather in Paris in December.
Average Temperature: High - 7°C | Low - 3°C
Average Rainfall: 49 mm
Average Snowfall: 63 mm
Daily Wind Speed: 9.25 mph
Average Daylight: 8 Hours

Best Time to Visit Paris
Best Things to do in Paris in December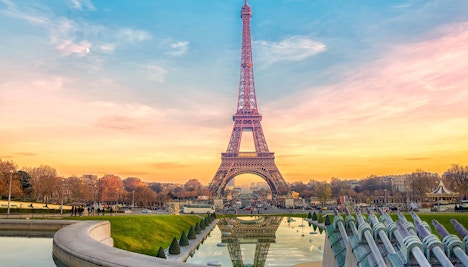 1. Eiffel Tower
City Landmark
Every year, the Eiffel Tower pulls out all the stops for its iconic Christmas decorations, with colorful Christmas colors and cheery lights all across the structure. If you're visiting Paris in December, you should definitely visit the Eiffel Tower as it is one of the few attractions that remain open on Christmas.
from €34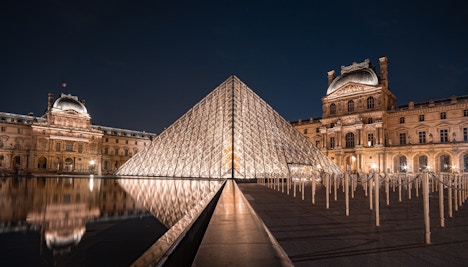 2. Louvre Museum 
Museum | Learning Experience
The Louvre is home to some of the world's most prized artworks and is the largest and most frequented museum globally. Visiting this legendary museum in December can be a thrilling experience owing to the special exhibitions and special Christmas decorations that grace the halls.
from €17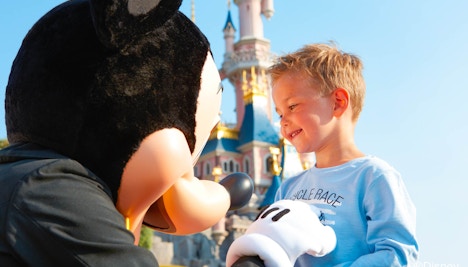 3. Disneyland Paris
Themepark| Kid-Friendly
Disneyland Paris is the ultimate spot to celebrate the holiday cheer and immerse yourself in magical Christmas decorations. To this mix, add a bunch of thrilling adventure rides and friendly Disney mascots, and you've got yourself a holiday celebration like no other!
from €59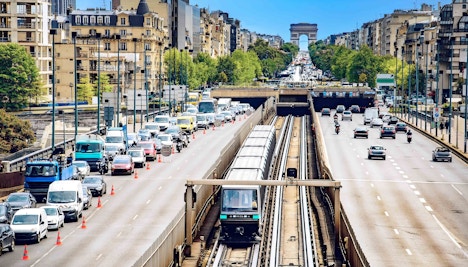 4. Arc de Triomphe
City Landmark | Historic Arch
Regardless of which month you're visiting Paris in, you should certainly pay a visit to this symbolic arch that commemorates the lives of soldiers who served during the French Revolution and the Napoleonic wars. Apart from its historical significance, the Arc de Triomphe is known for its neoclassical architecture. Visit the top to take in a breathtaking view of the city.
Know More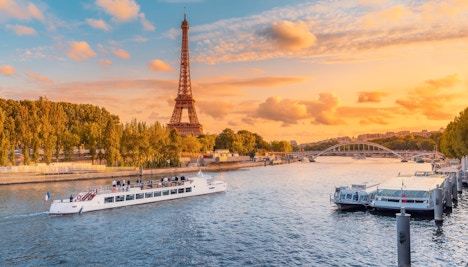 5. Seine River Cruises
Cruise | Sightseeing
What better way to absorb the Christmas spirit in Paris than through a cruise down the Seine. This river winds through the heart of Paris and will take you past some of the most legendary landmarks of the city, all outfitted in festive decorations. Make the experience even more memorable by sitting down to a hearty meal with some fine wine, as you let the city's holiday cheer wash over you.
from €69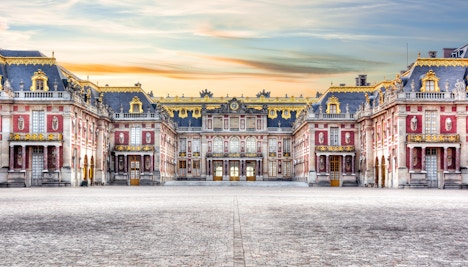 6. Versailles Palace
Historic Palace | Learning Experience
Prepare to feel like you're in a period drama as you explore one of the finest symbols of 17th-century French art and architecture at the Versailles Palace. Situated about 40 minutes from the city of Paris, this UNESCO World Heritage site is a must-visit. Heading here in December is the perfect way to experience the full force of the dark academia aesthetic and adopt the guise of a brooding traveler.
from €18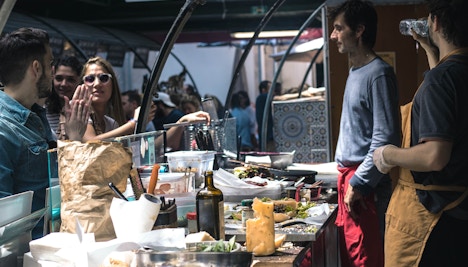 7. Visit One of Paris' Many Christmas Markets
Seasonal Event
Nothing comes close to matching the Christmas spirit than by visiting one of the many thrilling Parisian Christmas markets. Get some Christmas shopping done and browse for souvenirs and presents alike as you explore the glittering stalls lining the colorful avenues of Paris. These markets are also a street-food hub with some delectable French favorites you must try.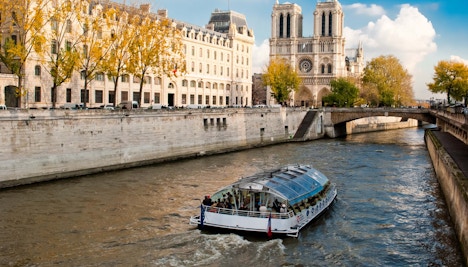 8. Christmas Eve or New Year Cruise
Holiday Cruise
Huddle up with your loved ones as you glide down the Seine for a special Christmas Eve cruise through the City of Lights. You can opt for a cruise that lasts a few hours on Christmas Eve, open your presents while out on the water, or even spend multiple days aboard the cruise ship as you auger in the new year with festivities and cheer while sightseeing with your near and dear ones.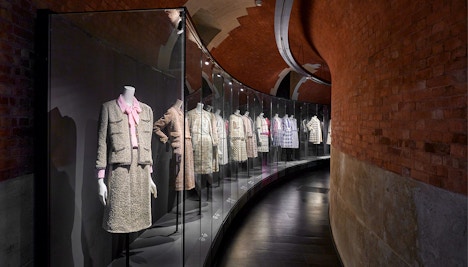 9. Chanel Exhibition
Fashion Exhibition
If you live, breathe and sleep all things fashion, then a visit to this retrospective showcase of the iconic work of Gabrielle Chanel is a must. As you browse through over 350 famous pieces associated with this fashion icon, you'll definitely be struck with inspiration for some timeless holiday looks to recreate while you're in Paris. Make the most of your December wardrobe and enjoy a slice of fashion history.
Know More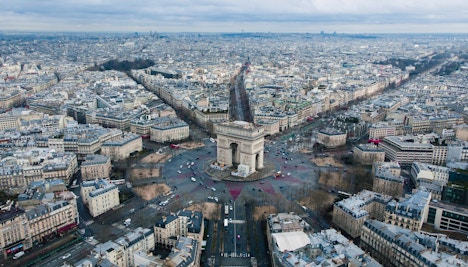 10. Take a Stroll Down Avenue des Champs-Elysées
City Street
Nothing compares to strolling down one of Paris' most popular avenues on a crisp December night, as you stand surrounded by twinkling lights and festive cheer. Watch the stream of lights all the way from the Place de l'Etoile, and the Arc de Triomphe – right down to the Place de la Concorde.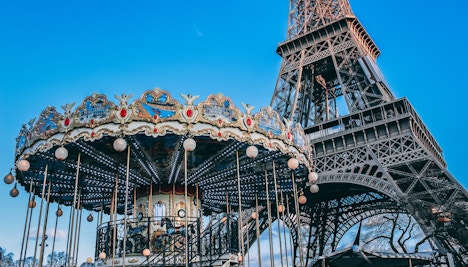 11. Visit the Eiffel Tower Christmas Village
City Landmark | Seasonal Event
This attraction is exactly what it sounds like – a quaint little village-like setup at the base of the Eiffel Tower. You can visit this charming pop-up to explore a variety of festive stands, where you can browse gifts and souvenirs. Feel free to sample the seasonal fares from the food trucks as well.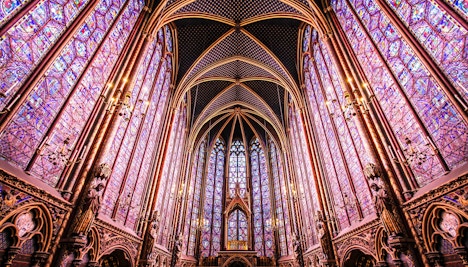 12. Christmas Concert at La Sainte-Chapelle
Historic Chapel | Entertainment
Commissioned by King Louis IX as a space to house his collection of religious and cultural relics, this 13th-century architectural marvel is a favorite among travelers visiting Paris. Head here for one of their marvelous Christmas concerts and feel the festive spirit surrounding you.
from €34
Festivals in Paris in December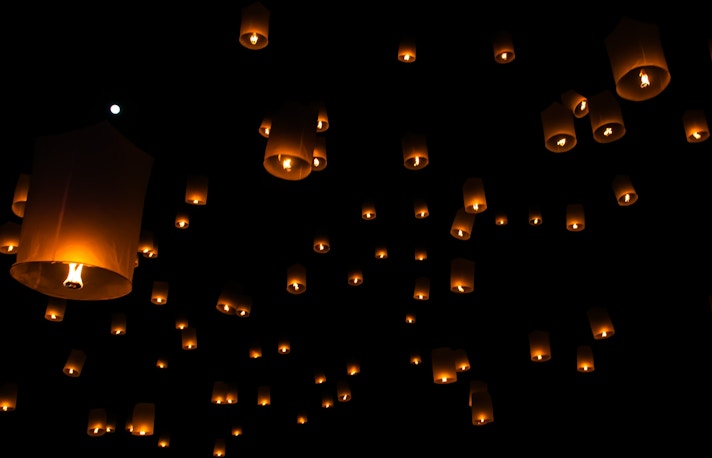 Thoiry Wild Lights Show
Date: October to March
Venue: Château de Thoiry, France (Thoiry ZooSafari)
You will be amazed by the spectacle of illuminated lanterns floating up into the night sky at Thoiry Zoo. Sit back and admire the diverse animals brought out from the zoo as you follow a magical trail through the forest on the enchanting castle grounds. The Thoiry Wild Lights Show is an enchanting way to spend your Parisian evening.
Know more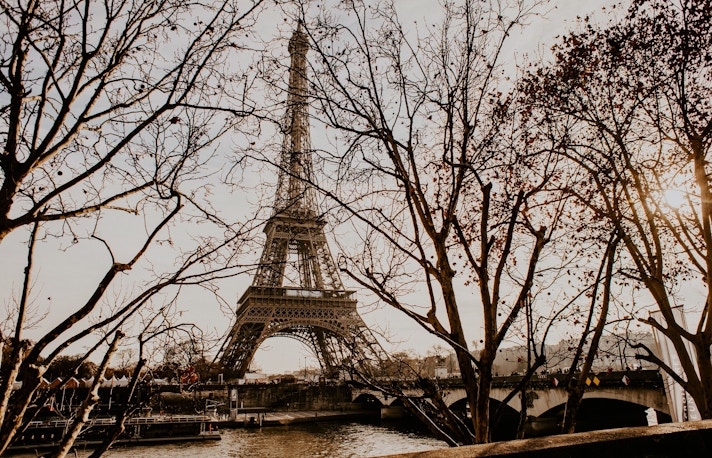 Paris Autumn Festival
Date: September to February
Venue: Several sites in Paris
The Paris Autumn Festival is a celebration of art forms from diverse backgrounds. This festival was founded in 1972, after which it grew into an annual event. Book your tickets to get a taste of France's rich cultural art forms. With shows from theater, music, visual arts, dance, and film, you'll be able to attend the festival in around 40 venues hosting different shows across the city.
Know more
Events in Paris in December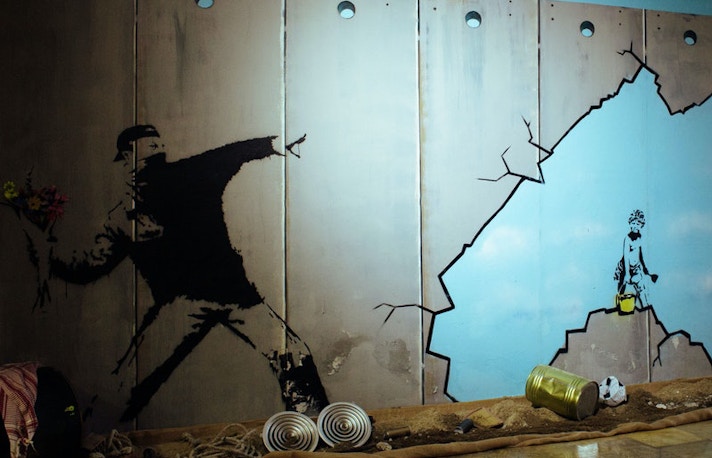 The World of Banksy: The Immersive Experience
Dates: On till December 31, 2022  
Venue: 44 Rue du Faubourg Montmartre
Immerse yourself in enchanting reproductions of over 100 works by the famous and mysterious street artist, Banksy. You can also visit a recreation of 'The Walled Off Hotel'.
from €14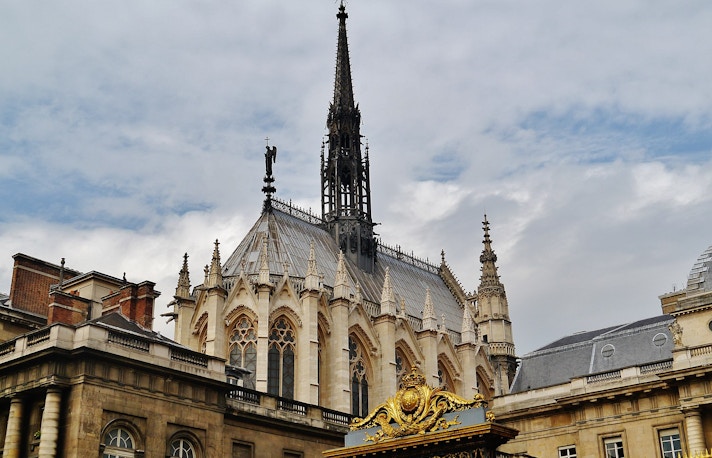 Christmas Eve Concert at Sainte-Chapelle
Date: Christmas Eve
Venue: La Sainte-Chapelle
This French-Gothic church with stunning stained glass windows is the venue for annual Christmas Eve and New Year's Eve concerts. Sainte-Chapelle hosts more concerts than any other Paris church, with over 100 classical musical performances by soloists and ensembles taking place here every year.
Know more
Know Before You Visit Paris in December
Travel Essentials
What to Wear
What to Pack
Transport
Stay
Food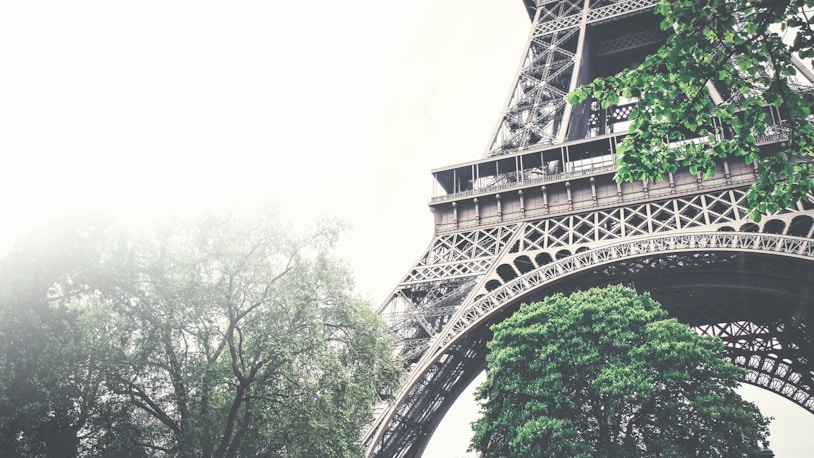 Time Zone: Central European Standard Time (GMT+1)
Currency: Euro | EUR | €
Country Code: +33
Emergency Numbers: Dial 112 to request the relevant service (police, fire service, or ambulance)
Paris Travel Guide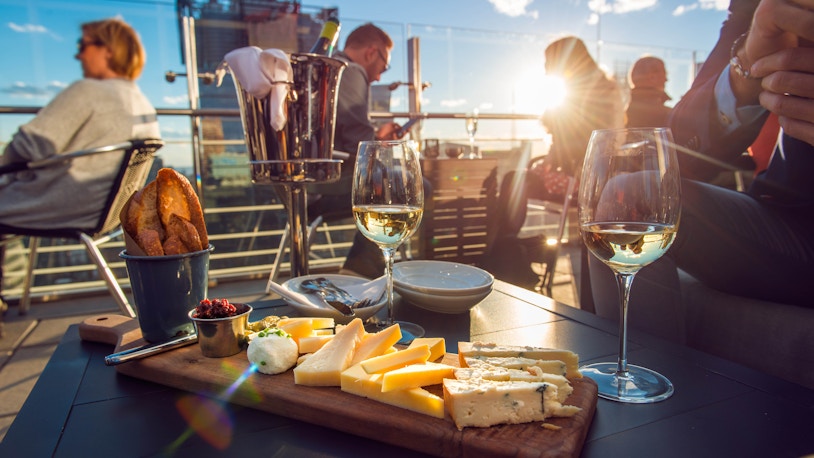 What to Wear in Paris in December
Turtlenecks, hooded windbreakers, gloves, woolen hats, and thermal innerwear are a staple.
Reach for cozy woolen sweaters and fleece-lined jackets to stay warm while exploring the city's streets.
Layering is the best way to preserve body heat without resorting to bulky jackets.
Long-sleeved tops under your outerwear will be an added layer of insulation.
Your go-to accessory will be thick socks as snow blankets the city.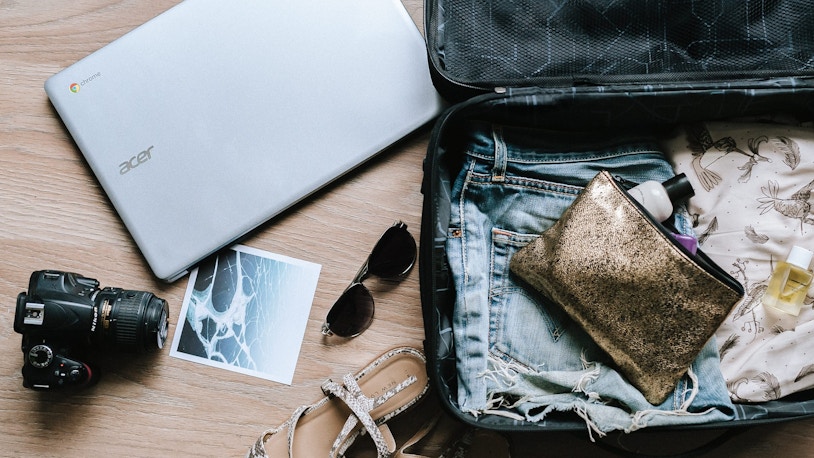 What to Pack in Paris in December
Power Adapter: Type E
Clothes: Woolens sweaters, cozy jumpers, sturdy jackets.
Bring at least 2 pairs of waterproof shoes and make sure that they provide good traction in case of snowfall or ice. 
A sturdy umbrella is a must for exploring the outdoors.
Carry a windbreaker with a hood, and some fingerless gloves to warm your hands.

Getting Around Paris in December
By Métro: The Paris Metro is both reliable and fast, taking you to any destination within the city limits as well as across town. The metro has 14 lines and has stops at 303 stations. Metro Map of Paris
By Bus: The buses are also a fantastic way to get to know Paris and its many attractions. Bus stops are located all over the city, with routes that travel through and out of the city. Bus Map of Paris
By Tram: There are six different tram lines in the city, so be sure to know which one you need to take. Tickets can be purchased at vending machines located at each tram stop, and they start from €1.50. Tramway Map of Paris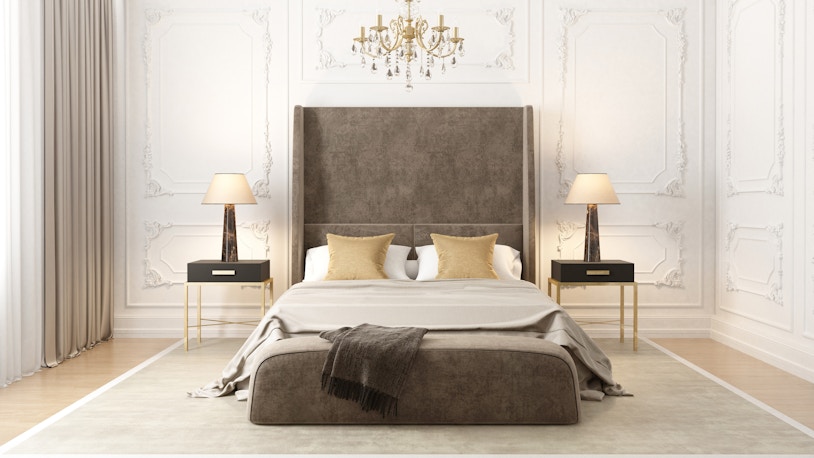 Where to Stay in Paris in December
Choose from a range of accommodation options while visiting Paris in December.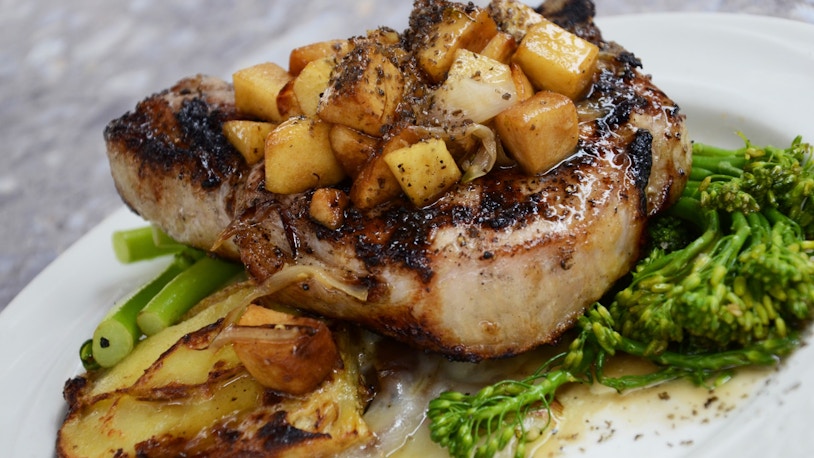 What to eat in Paris in December
Here are some French delicacies and signature Parisian dishes that you simply can't skip trying while visiting Paris. Keep your eyes open for these Christmas specials while in Paris.
Foie gras: This delicacy is made from the liver of a duck or a goose, and although it may not be for everyone's palette – it is an important dish for the French with Christmas bringing this signature dish to the fore.
Boeuf Bourguignon: This stewed beef broth is a staple for a lot of French families at Christmas time and is even served piping hot at Christmas markets to snack on while you browse for wares.
Bûche de Noël (Yule Log): This is one of the most traditional desserts to grace a French dining table. This dish consists of a cake layered with buttercream, which is sculpted and shaped to look like a tree log.
Explore Paris Through The Year
All Your Questions About Visiting Paris in December Answered
Is December a good time to visit Paris?
December is a great time to visit Paris as it allows you to experience the festive cheer of Christmas in this iconic French city with all its celebrations, leaving you with unforgettable memories.
What are the best things to do in Paris in December?
December means Christmas is in the air – and Paris is no different, this time of the year. You can visit some of the city's famous Christmas markets, or watch the colorful cabaret shows the city has popularized. Definitely book tickets to attend a Christmas concert at one of the city's magnificent churches. Here are the best things to do in Paris in December >
Is Paris cold in December?
Yes, Paris gets quite chilly in the month of December since the mercury drops with temperatures as low as 3°C.
How hot is Paris in December?
The maximum temperature Paris experiences during December is 7°C.
Can you swim in Paris in December?
It is not a great idea to take a dip given the cold climate of Paris during December.
Is it sunny in Paris in December?
Although sunny days in Paris are few and far in between during December, you may get lucky with a few warm afternoons.
What clothes to wear in Paris in December?
Sturdy and warm winter wear is the ideal wardrobe for exploring the city of Paris during December. Bundle up in cozy sweaters, windbreakers, and carry woolen scarves, hats, and gloves.
Is it rainy in Paris in December?
The average rainfall in Paris during December is around 49 mm. So you can certainly expect to experience rainy days during your visit.
Is Paris expensive to visit?
Although Paris can be expensive to visit, you can make the most of your budget by making advance bookings wherever possible. If you're keen on visiting several attractions, it would also be a good idea to opt for multi-site bookings or combination tickets.
Paris is considered a moderately safe city by travelers. But do keep an eye out for pickpockets in crowded places.
What can I see in Paris in December?
Paris in December is a winter wonderland filled with enchanting decorations and colorful lights to auger in the spirit of Christmas. You should definitely visit the Eiffel Tower, as it is the only Parisian attraction that remains open all year round, and even on Christmas Day. Do visit the Louvre and Versailles Palace, and head to the city's churches for some heartfelt Christmas carol concerts.
What are the major events in Paris in December?
Apart from the striking concerts and shows taking place in this culturally rich city throughout the year, visiting Paris in December will allow you to be a part of some spectacular celebrations, including special Christmas Eve concerts, The World of Banksy: The Immersive Experience, and lots more.
What is the average temperature in Paris in December?
Paris during December gets pretty cold, with a minimum temperature of 3°C and a maximum temperature of 7°C.
What are the best things to do with Kids in Paris in December?
Visiting Paris with kids is a great opportunity for educational experiences and to teach them about events and artworks of historical and cultural significance. But if your young ones simply want a day of fun, take them to Disneyland Paris where they are sure to have the time of their lives on thrilling rides, while interacting with their favorite Disney mascots.
What are the main festivals in Paris in December?
Among Paris' various cultural events and festivals, there are plenty of events to be at and things to do in December. You can book tickets to the Paris Autumn Festival for an experience rich with art and culture. Or simply head to the Thoiry Wild Lights Show for a beautiful spectacle of lights accompanied by your favorite animals from Thoiry Zoo.