A Guide to Visiting Paris in January | Attractions, Weather & Museums
Contents
The City of Lights needs no introduction, Paris is not only known for the Eiffel Tower and Arc de Triomph, but also for the prevailing aura around it. Over the course of its history, Paris has made a place for itself in the journal of history, gastronomy, media, and travel alike. Paris hosts millions of travelers all year round as it has something unique to offer every month. This page will help you plan your trip to Paris if you are thinking of visiting in January.
Is January a Good Time to Visit Paris?
The festive frenzy has died down in Paris in January, the winter sleepiness has passed, however, and the New Year has brought with it a new enthusiasm. Because the skies have finally cleared, everyone is flocking to the streets, and there is no better way to revel in the post-holiday glory than the annual shopping tradition in Paris.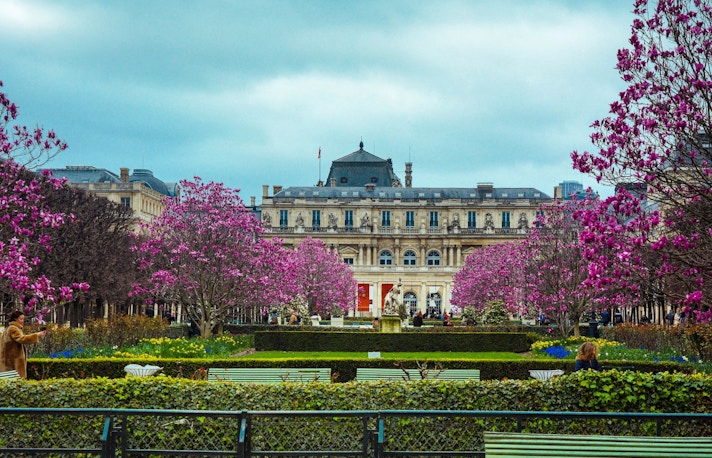 Why You Should Visit 
In January, Paris is quieter and attracts fewer tourists than in other months.
You can still ice skate outside because the winter hasn't totally passed.
In January, there's no better time to experience the warmth and charm of Paris's cozy cafes.
Off-season flight tickets are always inexpensive, and if you book early enough, you can get an excellent deal.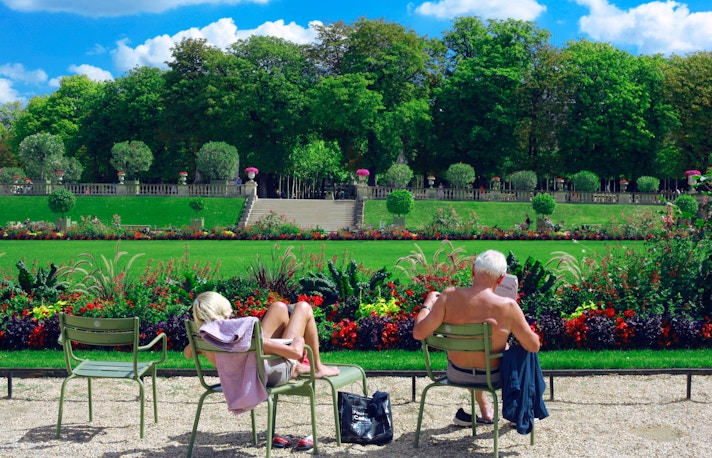 What to Look Out For
Snowing is still common in Paris in January, so you may have to plan around it.
Paris in January is extremely cold, so you will have to pack quite comprehensively to combat the weather.
Days are shorter in Paris in January, so you will have less time to complete your sightseeing.
Some of the attractions may be closed or open for shorter hours in January, so that may mean that you won't be able to visit certain Paris destinations.
Overview of Weather in Paris in January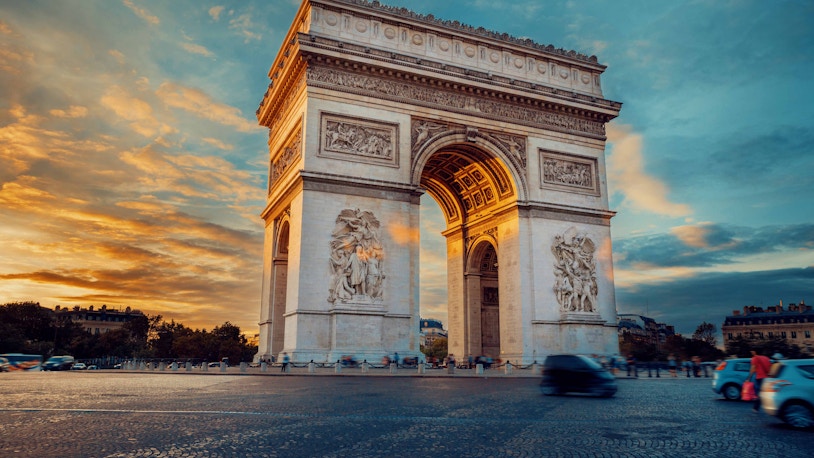 Paris in January is a mix of cold and rainy, so make sure to plan properly to keep warm and comfortable during the frigid days.
Average Temperature: 3℃ to 7℃
Average Rainfall: 20 mm, 17 Rainy days (Likely to see snow)
Average Wind Speeds: 10 miles per hour
Average Daylight Hours: 8

Best Time to Visit Paris
Best Things to do in Paris in January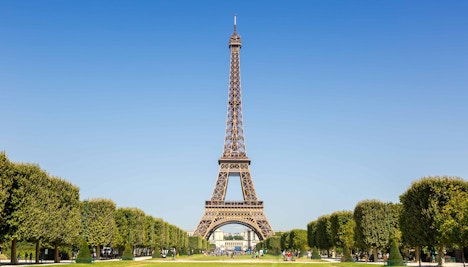 1. Eiffel Tower
City Landmark
No journey to Paris is quite as enjoyable without a visit to the Eiffel Tower, whether it is in January or July. To prevent queuing in the cold, it is essential to purchase your summit skip-the-line tickets. Because visibility may be hampered on some days owing to cloudiness, check the weather forecast before purchasing your tickets.
January Timings
9:30 AM - 11:45 PM, with the last elevator ascending at 10:30 PM
from €34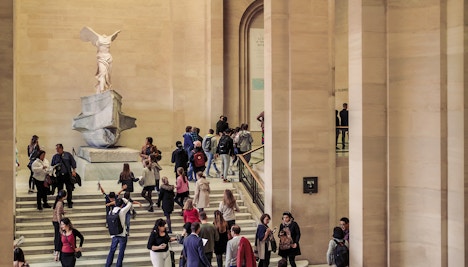 2. Louvre Museum 
Museum | Learning Experience
There is no better time to visit the Louvre than January if you enjoy contemplating and lingering over your favorite paintings in a tranquil setting. Due to low tourist footfall in Paris in January, you are free to gaze at the Mona Lisa and other artworks for as long as you like. You can also witness several limited period exhibitions in January at the Louvre Museum.
January Timings
9:00 AM - 6:00 PM
from €17
3. Disneyland Paris
Themepark| Kid-Friendly
Nothing compares to the splendor of Christmas at Disneyland Paris. Enchanted Christmas by Disney captures everything that makes Christmas so spectacular in the most magical of settings. Disney's Enchanted Christmas celebration runs through to the middle of January, so you should definitely visit Disneyland Paris if you're in the city in January.
January Timings
9:30 AM to 8:00 PM
from €59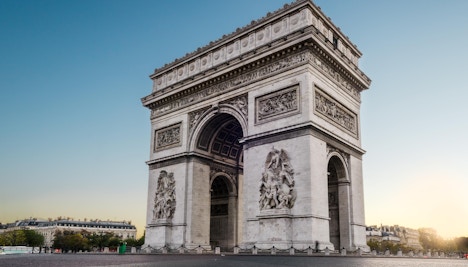 4. Arc de Triomphe
City Landmark | Historic Arch
You can't help but notice the enormous arch soaring above the traffic at Place Charles de Gaulle at the end of the Champs Elysées. The Arc de Triomphe, which dominates the horizon, was built by Napolean as a tribute to the French troops. In January, you may be able to catch a glimpse of this magnificent structure bathed in snow.
January Timings:
10 AM to 10:30 PM
Know More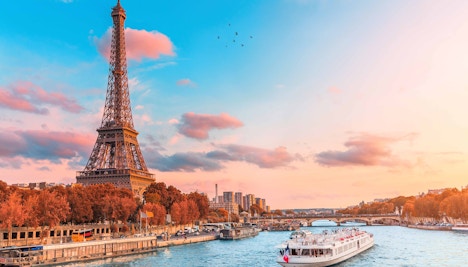 5. Seine River Cruises
Cruise | Sightseeing
A Seine River Cruise in Paris might provide you with a unique viewpoint of the City of Lights. This one-of-a-kind trip will take you on a journey through the history of Paris. Since the city is quite calm and often covered in a sheet of snow, the Seine River Cruise in January can really prove to be the most cherished moment of your trip to Paris.
January Timing:
10:30 AM to 10:00 PM
from €69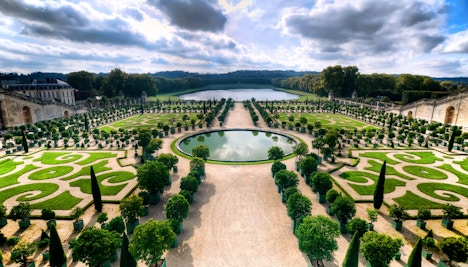 6. Versailles Palace
Historic Palace | Learning Experience
The Palais de Versailles is a historically significant structure. This magnificent chateau, located only an hour from Paris, is where the momentous Treaty of Versailles was signed, effectively ending the First World War in 1919. The month of January also brings one of the heaviest snowfalls in Versailles, thus the majestic palace might be coated in pristine snow.
January Timings
9:00 AM to 5:30 PM, every day except Monday
from €18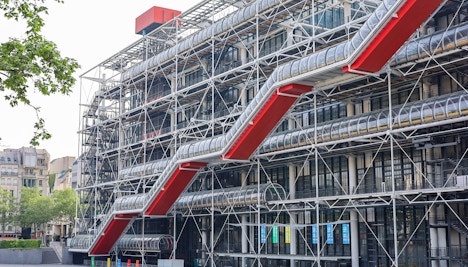 7. Centre Pompidou
Art Gallary
The Centre Pompidou is a contemporary art shrine with galleries, dance events, films, and artifacts. It has Europe's greatest collection of modern and contemporary art, as well as high-tech architecture and visually appealing works of art from all over the world. In January, the topmost floor offers panoramic views of the white Parisian skyline.
January Timings
11:00 AM to 9:00 PM
Know More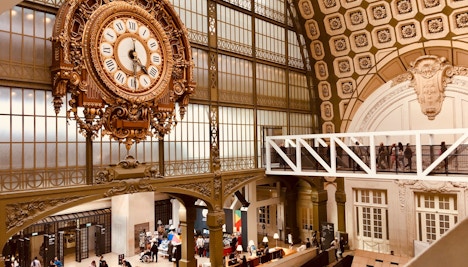 8. Visit the Orsay and Orangerie Museums
Museums
The Musee D'Orsay houses the best collection of French art, while the Musee de l'Orangerie houses the world's best impressionist and post-impressionist paintings. Throughout the year, there are numerous temporary exhibitions held here that keep renewing and refreshing. The month of January allows you to visit the museums without having to deal with throngs of tourists.
January Timings
9.30 AM to 6:00 PM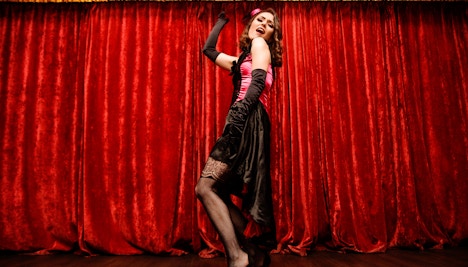 9. Palais Garnier
Live Show | Entertainment
The Palais Garnier, often known as the Opera Garnier Paris, is a major ballet and classical music venue in Paris. The Palais Garnier, an ode to Parisian architecture, is certainly one of the world's most prestigious and majestic opera theaters. Check out the January program before you visit Paris and look for a world-class opera performance that you can enjoy.
January Timings
10:00 AM to 4:30 PM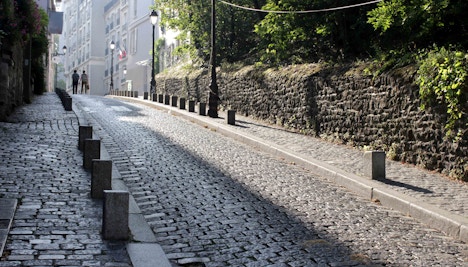 10. Montmartre Neighborhood
City Street | Walking Tour
Visit Montmartre, a lively neighborhood perched atop a hill above Paris' Right Bank. Take a walking tour accompanied by local experts, and feel the January chill in your hair as you walk down the meandering cobblestone streets and steep staircases, learning about the traditions, culture, and bohemian spirit of this creative neighborhood.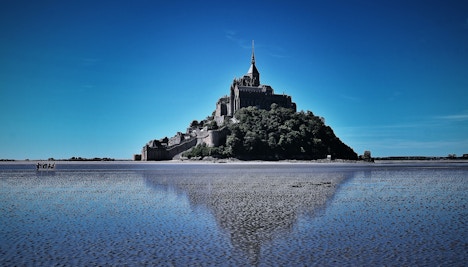 11. Mont St. Michel
Historic Island
The journey from Paris to Mont Saint-Michel takes four hours. The location is a tidal island and mainland commune in France's Normandy region, where the renowned abbey with towering spires soaring across the horizon on a desolate beach can be found. In January, this area is anticipated to have a lot of rain, so make sure you're prepared if you decide to visit.
from €139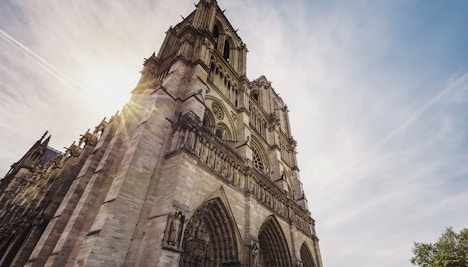 12. Sainte Chapelle
Historic Chapel | Religious Site
The Sainte-Chapelle, a magnificent 13th-century Gothic church with some of the highest order glass-stained window work in the world, was erected to honor Christendom and house sacred relics such as the Crown of Thorns. On the interior, it's warm and inviting, making it the ideal setting to end a chilly January evening in Paris.
January Timings
9:00 AM to 5:00 PM
from €34
Festivals in Paris in January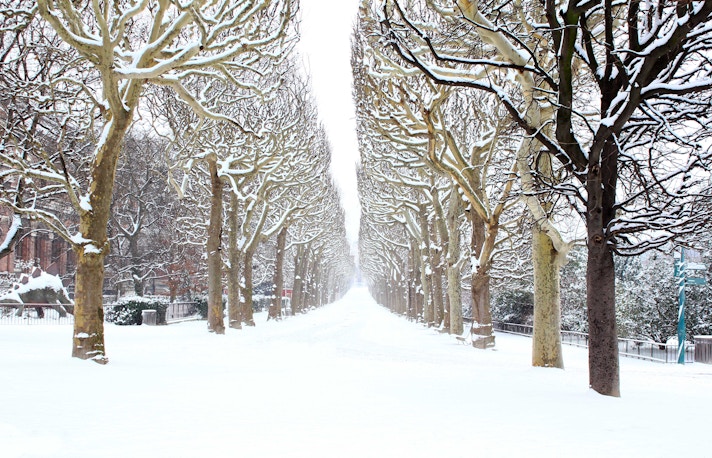 Jardin des Plantes
Venue: Throughout Paris
Dates: Up to January 30
The annual Winter Festival of Lights at the Jardin des Plantes or the Botanical Garden in Paris's 5th arrondissement chases away the winter darkness, with gigantic illuminated animal statues creating a spectacular experience throughout the evening. The creatures symbolize a different stage of evolution each year and the theme animals are changed every year. This is one of the most spectacular festivals to witness in Paris in January.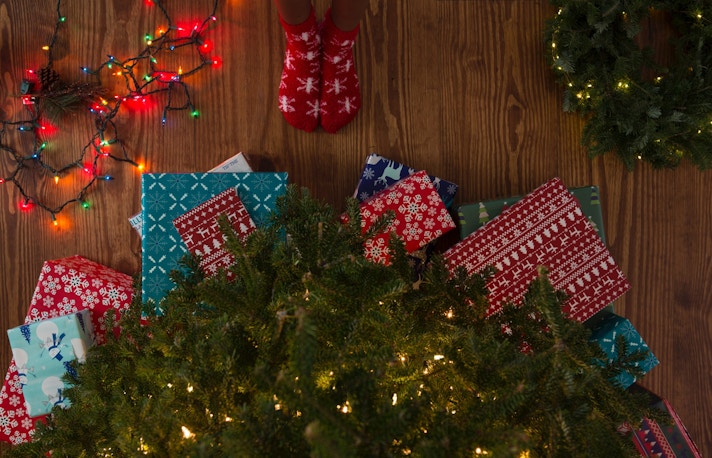 Epiphany Day and Galette des Rois
Venue: Throughout Paris
Dates: January 6
On January 6, Paris commemorates the arrival in Bethlehem of Three Wise Men bearing gifts for Baby Jesus. Champagne and galette des Rois - King's Cake - are traditional French celebratory food items. A little porcelain figurine or bean - la fève - is nestled inside this delectable dessert created from buttery puff pastry and almond paste. This festival is also a great learning experience for kids.
Events in Paris in January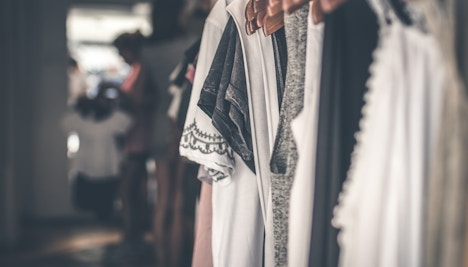 Paris Winter Sales
Dates: Mid January to Early February
From the beginning of January, you'll notice Soldes signs in store windows all throughout the city, often with a 30-40% discount at first, increasing to 70-80% towards the end of the month. "Soldes" — the wonderful winter sales in Paris, where shopaholics from all over the world flock to take advantage of the fantastic bargains.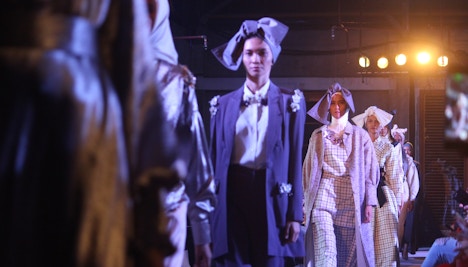 Paris Fashion Week
Dates: Late January
Designers, celebrities, and fashionistas from all over the world descend to Paris during Fashion Week in January to view the new trends in Men's Ready to Wear and Women's Haute Couture for the Spring/Summer 2022 seasons. This is when Hermès, Fendi Couture, Dior, Chanel, Zuhair Murad, Valentino, Ungaro, and Ami reveal their latest collections.
Know more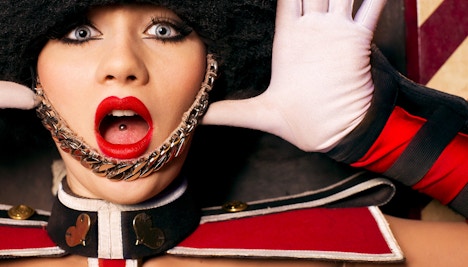 Cirque D'hiver Bouglione
Dates: October to March
The Cirque d'Hiver Bouglione, one of the world's oldest circuses, has been hosting the legendary Bouglione company's productions for nearly half a century. The Bouglione family puts on a wonderful show every winter with an international company of clowns, animals, aerialists, trapeze artists, tightrope walkers, and jugglers.
Know more
Know Before You Visit Paris in January
Travel Essentials
What to Wear
What to Pack
Transport
Stay
Food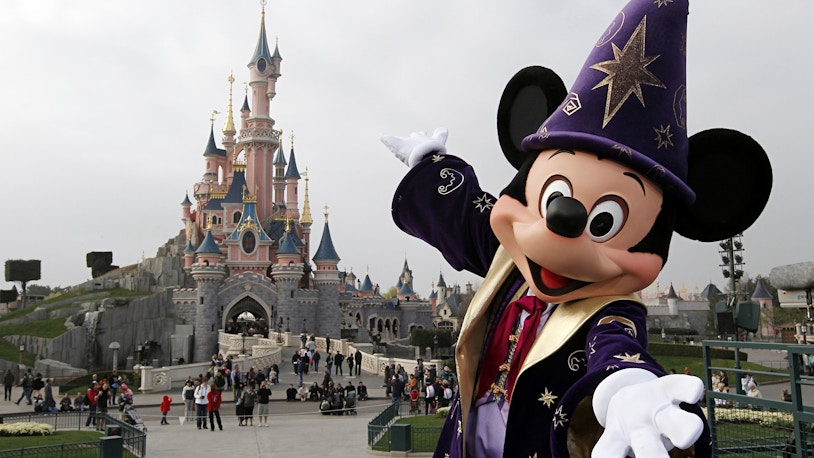 Time Zone: Central European Standard Time (GMT+1)
Currency: Euro | EUR | €
Country Code: +33
Emergency Numbers: Dial 112 to request the relevant service (police, fire service, or ambulance)
Paris Travel Guide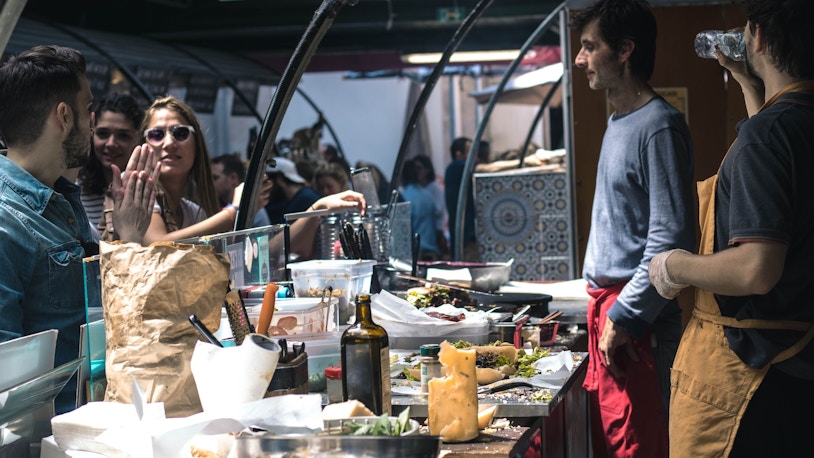 What to Wear in Paris in January
Comfortable walking shoes, a warm evening jacket, and a windcheater will supplement well on an evening stroll.
A sturdy waterproof coat should be bought for wet and snowy days.
Warm, fuzzy socks, good gloves, scarves, and a few thick sweaters or cardigans in case it gets extremely cold are all essentials.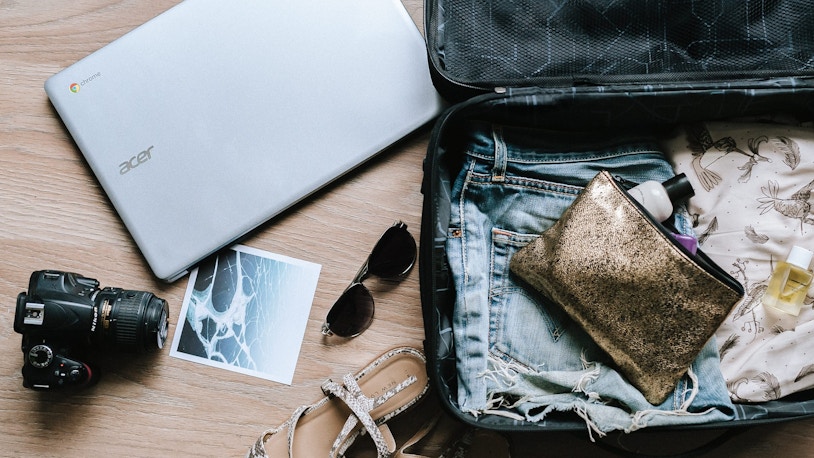 What to Pack in Paris in January
Bring an umbrella with you, as there may be a chance of rain or snow.
Because the sun might be low and bright, sunglasses are also recommended.
Comfortable walking shoes to get around and see the sights.
In Paris, a type E or type C plug would suffice.
A daypack with enough pockets for all of your items to be carried around during the day.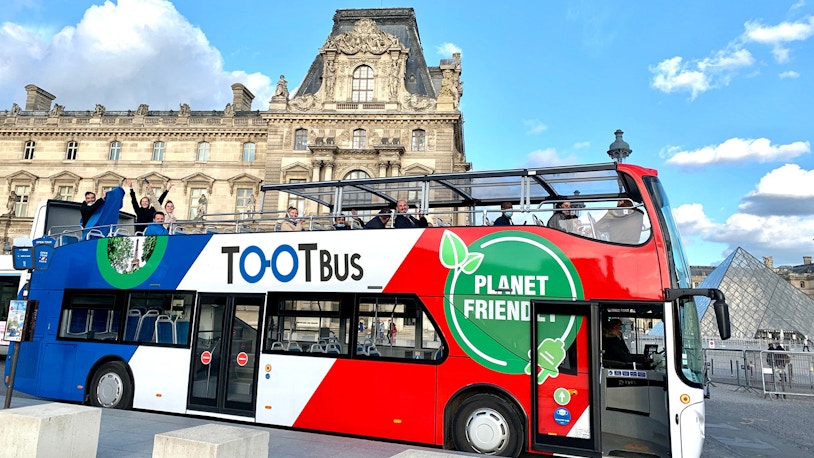 Getting Around Paris in January
The RATP manages the Paris public transportation system, which includes the Métro, tram, RER suburban fast train (which connects to the Métro within Paris), bus, and Noctilien (night bus). Six zones divide Paris and its environs.
Zones 1 and 2 are the most essential for tourists because they cover the town center and all Métro lines. RATP passes and tickets work on the Métro, tram, buses, and RER. 
The Métro is an extremely efficient mode of transportation that will take you anywhere you need to go inside Paris' city borders, and occasionally a little beyond. 
Buses are less dependable, but they still provide adequate service.
You can also explore a lot of the city on foot provided the weather is favorable.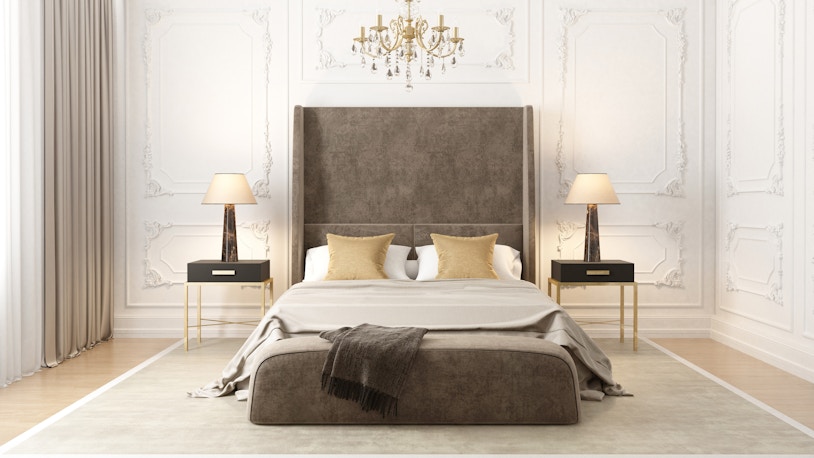 Where to Stay in Paris in January
Given the popularity of Paris among the tourists of the world, staying in the city can be an expensive affair. However, if you are planning to go to Paris in the month of January, you may find great deals on accommodation. Here are some of the stays you can opt for depending on your budget: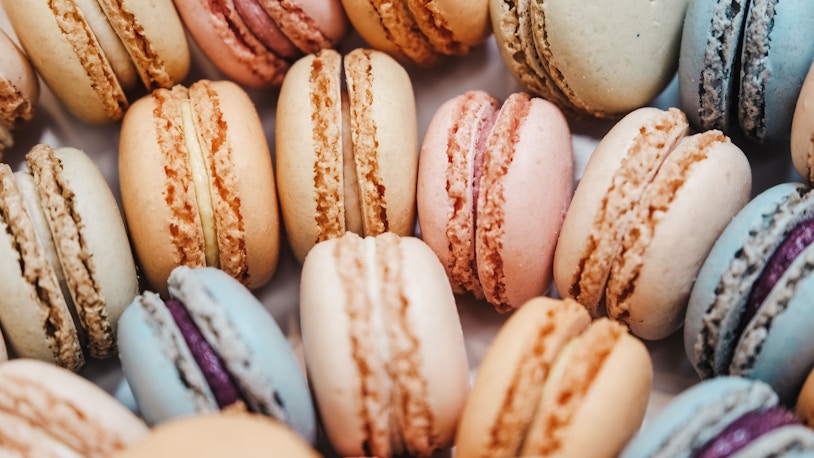 What to eat in Paris in January
Paris is a melting point of different cultures and therefore it has an extremely global food scene. The following dishes are a must-try:
Galette Des Rois: A frangipani tart consisting of butter, pastry, and crushed almonds is known as Galette des Rois. On Saturday, Parisians eat this delicacy fit for kings to commemorate the end of the Epiphany feast.
Chaud Les Marrons: Vendors selling chestnuts roasting on charcoal will periodically cry "Chaud Les marrons!" as you stroll through the freezing streets of Paris in January.
Vin Chaud: Mulled wine isn't just for Christmas in Paris; it's offered all year long. Dry red wine, sugar, cinnamon, cardamom, cloves, orange zest, and, for a little more zing, cognac are used to make the hot mulled wine or Vin chaud à la française.
Explore Paris Through the Year
All Your Questions About Visiting Paris in January Answered
Is January a good time to visit Paris?
Yes, January is a good time to visit Paris.
What are the best things to do in Paris in January?
The best things to do in Paris in January include visiting the streetside cafes for hot beverages, seeing the Palace of Versailles, and getting a bird's eye view of the city from the Arc de Triomphe.
Is Paris cold in January?
Yes, Paris is quite cold in January.
How hot is Paris in January?
Paris isn't warm at all in January.
Can you swim in Paris in January?
No, you cannot swim in Paris in January except for in heated pools.
Is it sunny in Paris in January?
There are some sunny days in Paris in January.
What clothes to wear in Paris in January?
In case it gets particularly chilly in Paris, you'll need a decent waterproof coat, comfortable walking shoes, a warm evening jacket, a windcheater, warm, fuzzy socks, nice gloves, scarves, and a few thick sweaters or cardigans.
Is it rainy in Paris in January?
Yes, Paris in January can be quite rainy.
Is Paris expensive to visit?
Yes, Paris is comparatively expensive.
You have to keep an eye out for street crime, but otherwise, Paris is quite safe.
What can I see in Paris in January?
You can visit the Eiffel Tower, Musée d'Orsay, Louvre Museum, and many other Paris landmarks in January.
What are the major events in Paris in January?
Major events in Paris in January include the Paris Fashion Week, Ice Skating Events, and the Annual Winter Soldes.
What is the average temperature in Paris in January?
The average temperature in Paris in January is between 3℃ and 7℃.
What are the best things to do with Kids in Paris in January?
Kids will love to encountered snowfall at Eiffel Tower, climb to the top of Centre Pompidou, and go to Disneyland Paris.
What are the main festivals in Paris in January?
The main festivals in Paris in January are Epiphany Day, Galette des Rois, and Jardin des Plantes.
What are the major events in Paris in January?
The main events in Paris in January include Cirque D'hiver Bouglione and Paris Fashion Week.