Best Things to do in Paris | Top Attractions, Museums, Theme Parks & More
Table of Contents
Elegant. Historic. Stylish. The always mesmerizing city of Paris is as ready for you as it always has been. It is rich with history, color, and so much love. There is a plethora of hidden jewels in the city that will account not only for your first trip, but even your second, third, and so forth visits to Paris. Here are some of the best things to do in Paris for an unforgettable trip to this magical city.
Top 15 Things to do in Paris
Here are the best things to do in Paris on your next vacation!
Explore the Best Museums in Paris
#Best Things to do in Paris
You'll have a hard time finding another city with a history as exciting as Paris'. What better way to explore it than through some of the best museums in Paris.
Visit the Best Theme Parks in Paris
#Best Things to do in Paris
There's something about Parisian Theme Parks. The stunning backdrop while you scream and laugh as you engage in thrilling activities makes it a mesmerizing experience! Here are the best theme parks in Paris.
City Tours in Paris
#Best Thing to do in Paris
Explore the best of Paris with these unique and engaging city tours!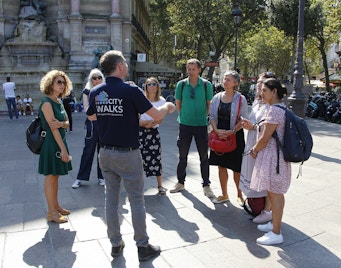 48-Hour Paris Hop-On Hop-Off Walking Tour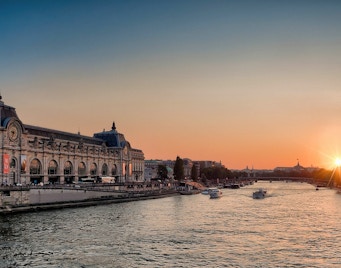 Paris Self Guided Audio Tour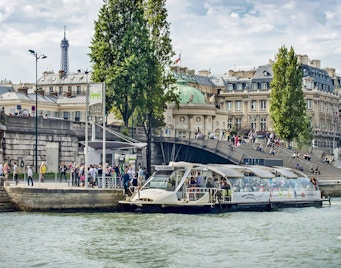 Batobus Paris Hop-On-Hop-Off River Cruise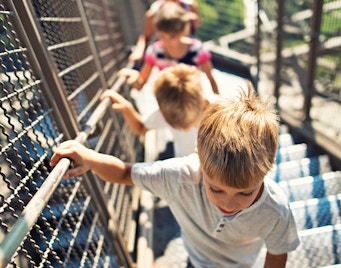 Eiffel Tower Guided Climb
Take a Seine River Cruise
#Best Things to do in Paris
Hit the waters of the Seine river and experience Paris with a fresh outlook as you dip under bridges and pass iconic landmarks and monuments.
Go on a Day Trip from Paris
#Best Things to do in Paris
What makes your Paris trip even more worthwhile are the great locations in its close vicinity. Here are the best day trips from Paris.
Attend a Paris Cabaret Show
#Best Things to do in Paris
A flamboyant amalgamation of sizzling dances, music, performances and lots of drinks and food, Parisian bars and nightclubs are known for their quality cabarets.
Romantic Things to do in Paris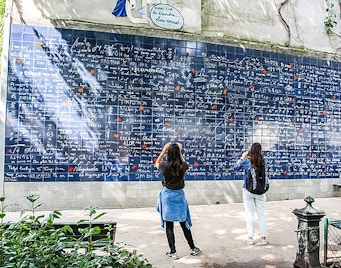 Visit The Wall of Love (Le Mur Des Je t'aime)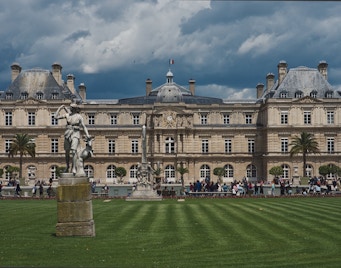 Picnic at the Luxembourg Palace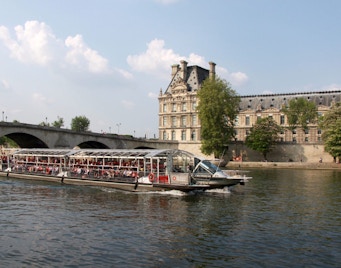 Take a sunset cruise along the Seine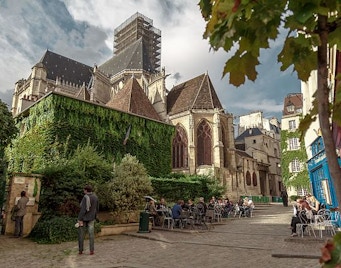 Stroll Rue des Barres in Le Marais
Things to do with Kids in Paris
#Best Things to do in Paris
Paris never fails to keep the kids intrigued, even the fussy ones. Here are some places to make your trip a wholesome experience for the entire family, especially the kids!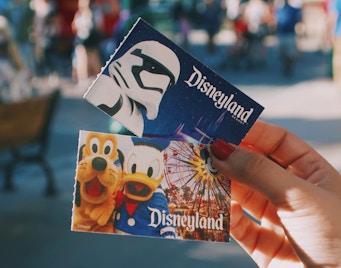 Visit Disneyland Paris
Kids and Disneyland is a no brainer. Watch them light up with glee on the Star Wars Hyperspace Mountain or Buzz Lightyear Laser Blast.
from €59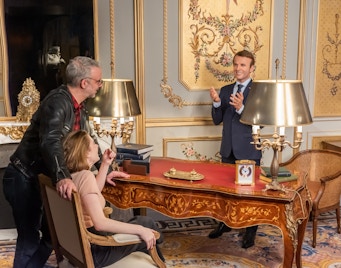 Visit Grevin Museum
Imagine the awe on your child's face when they see their favorite celebrity right in front of them. Well, even if it's a wax figure.
from €25
Explore the Louvre
A bunch of Louvre tours can be adjusted depending on your child's interest. The Mona Lisa is so famous, even the kids love to see it.
from €17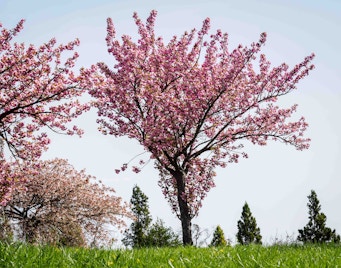 Explore Jardin Des Plantes
With more than 10,000 plant species and a small zoo, the enchanting Paris Botanical garden would definitely make your kids feel like Alice in wonderland.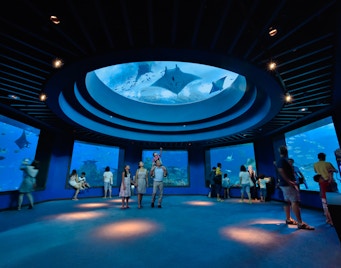 Discover the Aquarium de Paris
Various animations and shows along the route and the petting pools at the gigantic Aquarium of Paris make sure your kids have a great day out.
from €24.50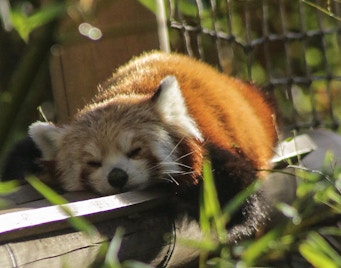 Visit Paris Zoological Park
The Paris Zoological Park has five biozones housing plenty of exotic mammals, reptiles, amphibians and birds, making it an educational yet fun outing.
from €20
Wine Tasting Tours in Paris
#Best Things to do in Paris
A trip to Paris would be incomplete without a wine tasting experience, here are some of the best wine tasting tours in Paris!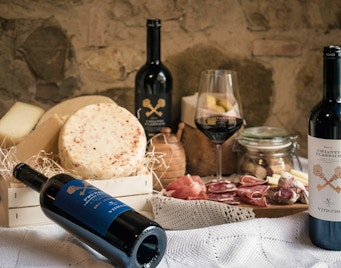 Les caves du Louvre
This former mansion of the sommelier to Louis XV, has recently opened to the public for an intriguing tour about French wine.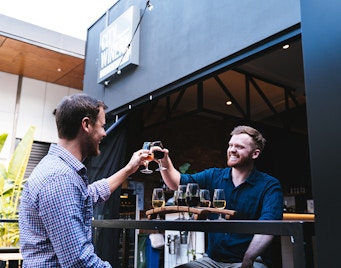 Dilettantes
Situated in the 6th arrondissement is Dilettantes that is a champagne cellar open to the public for wine tastings and workshops.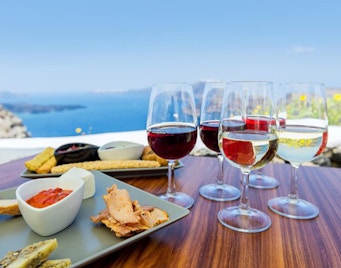 Promenade des Sens
Visit Promenade des Sens for a wine tasting experience that also includes historic anecdotes.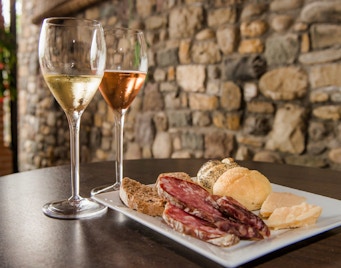 De Vinis Illustribus
De Vinis Illustribus has private wine tastings in its stone-vaulted 17th century wine cellar in the Latin Quarter.
Things to do in Paris at Night
#Best Things to do in Paris
"City of Lights" they call it. Get to know what's so special about this city's nights with these night experiences.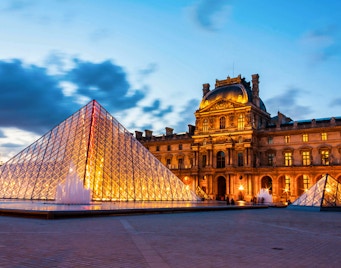 Night visit to the Louvre
The shining Louvre pyramid at night is a sight to behold. Not to mention, night visits mean less crowds, which makes your Louvre visit all the more rewarding.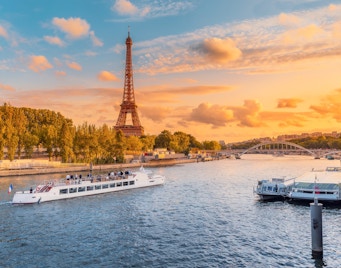 Walk along the Seine
Whether it's a romantic walk with your partner, or a chirpy stroll with family or friends, walking along the Seine at night is a surreal experience.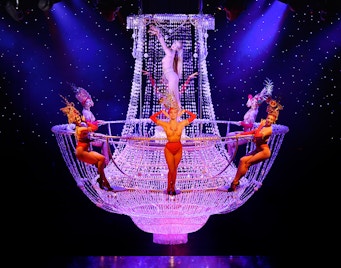 A Cabaret show
To get a feel of the chic nightlife of Paris, nothing beats an extravagant Cabaret show enjoyed with delicious food.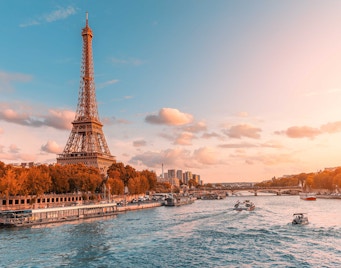 Light Show at the Eiffel Tower
Only a few sights in the world are more pleasing than the spectacular Eiffel Tower glowing under the night sky.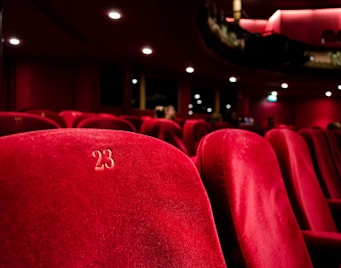 See an Opera
Give yourself a sensory treat through classic Opera shows and breathtaking ballets, all inside one of the world's most beautiful Opera houses.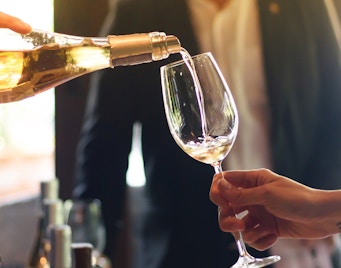 Go Wine Tasting
Spend a relaxing night with lots of wine! Through the guided wine tasting, deepen your understanding of French wine flavors and techniques of properly tasting wine.
Things to do in Paris on a Budget
#Best Things to do in Paris
No one leaves Paris disappointed. Fret not if you're on a budget, there are plenty of pocket-friendly attractions in Paris to fit into your visit. Here are some free things to do in Paris.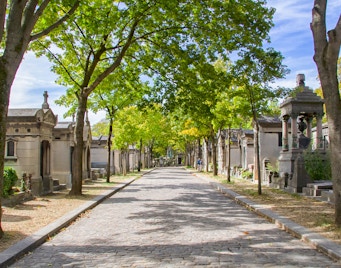 Explore the Père Lachaise Cemetery
The world's most popular graveyard, it is the resting ground for many icons like Oscar Wilde, Jim Morrison and others. So prepare for a bone-chilling night out!
Entry: Free Walk La Promenade Plantée
It was the world's first elevated park walkway. This 3 mile long walkway 10 meters above the street is a place to calm your senses in an enchanting ambience.
Entry: Free
Late Night Picnic at the Square du Vert-Galant
A triangular extension of the main island on the Seine river, the Square du Vert-Galant is a beautiful little park lined with chestnut, plum, walnut and many other trees.
Entry: Free Visit Marché aux Puces de St-Ouen
One of the world's largest flea markets, make sure you don't get lost while hunting for some souvenirs here!
Entry: Free Explore Parc des Buttes Chaumont
Parc des Buttes Chaumont is a steep hilly park that's always chirpy and alive, and has a fun musical bar at its highest point.
Entry: Free Street Art at Canal St-Martin
This place is a trending area in Paris, mostly inhabited by younger people. You won't miss the funky graffiti on the walls as you pass by.
Entry: Free
Frequently Asked Questions About Best Things to do in Paris
What are the best things to do in Paris?
Paris boasts some of the most iconic experiences any traveler can experience. There lies a perfect experience for everyone. The best of these range from The Pantheon, Versailles Palace and The Louvre for history lovers to The Eiffel Tower, Disneyland and Seine River cruises and much more for unforgettable spectacles.
What are the best things to do in Paris for families?
Most of the attractions in Paris are ideal for a full family visit, the most popular of which are Disneyland, The Eiffel Tower or even a family picnic in its lawns, Paris Zoological Park, riding Ponies at Parc Monceau, Wax Museum, Jardin Des Plantes and many more.
Is it expensive in Paris?
With all the glam that comes with Paris, it's true that it is a little on the expensive side as compared to some other places. But facilities like museum passes, student discounts and free entries on the first Sunday of the month can help cut down your expenses.. Book your Paris attractions tickets online and save big with great deals and discounts.
What are the best theme parks to visit in Paris?
There are a number of theme parks to enjoy in Paris, some of the best being Disneyland, Parc Asterix, Laser World Paris Montparnasse, FlyView, Jardin d'Acclimatation, L'Île de Robinson, Aquaboulevard de Paris.
What are the best day trips from Paris?
You can make a quick one day trip from Paris to Versailles (20 km), Giverny (65 km), Normandy (~220 km), Mont St Michel (284-363 km depending on the way of commute), Bruges (297 km).
What are the best museums to visit in Paris?
Paris has some of the world's most renowned museums, The Louvre, Orsay, Orangerie, Rodin, Grevin, Conciergerie to name a few.
What are the best things to do in Paris at night?
Paris is a sight to behold at night. The best ways to spend your nights in the city include a night visit to Louvre, a peaceful walk along the Seine, Enjoying the beautifully lit up Eiffel, Going to an Opera or some Wine tasting.
What are the best city tours in Paris?
There are aplenty Paris City Tours, each with its own experience. You can choose from The Seine River Cruise and Paris City Tour Combo or the Hop-on-Hop-off Bus tour. Choosing the right tour depends on your budget, location preferences and other factors.
What are the best things to do in Paris on a budget?
Some great budget-friendly ideas for your visit to Paris include a Picnic in the Eiffel Tower lawns, exploring the Père Lachaise cemetery, a walk through La Promenade Plantée, admiring the street art at Canal St-Martin or grabbing some dirt cheap antiquities at Marché aux Puces de St-Ouen.
What are the best things to do in Paris with kids?
Probably the first thing that comes to a kid's mind when in Paris is Disneyland! Apart from that, The Grevin Museum, Aquarium de Paris, Paris Zoological Park and The Louvre are great options too.