New Year in Athens 2023 | Top 9 Things to Do, Events, Parties & More!
Table of Contents
Orsay Museum | Vistor Information At A Glance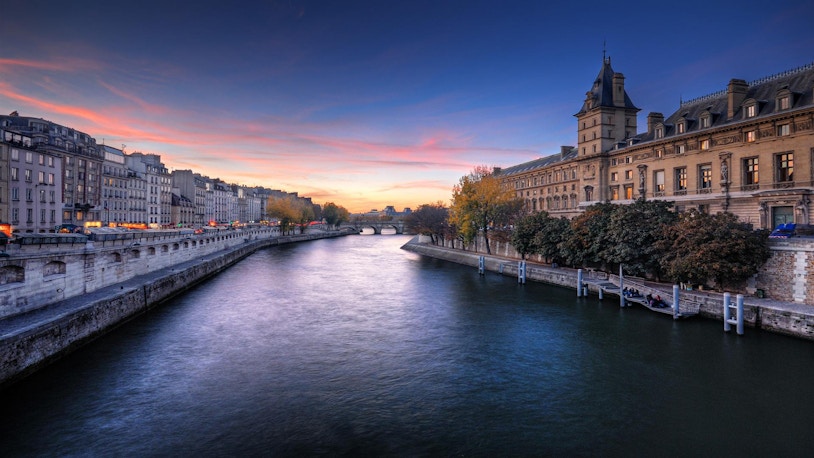 What are the Musée d'Orsay hours of operation?
The Orsay Museum is open from Tuesday to Sunday, 9:30 AM to 6:00 PM. On Thursdays, the museum is open till 9:45 PM.
Where is Orsay Museum located?
Musée d'Orsay is located at 1 Rue de la Légion d'Honneur, 75007 Paris, France. Get directions.
How many entrances does the Orsay Museum have?
There are four gates to enter Orsay Museum: Entrances A, B, C, and D.
How many visitors does Orsay see per year?
Approximately 3.7 million people visited the Orsay Museum in 2019.
Where Is Orsay Museum Located?
Address: 1 Rue de la Légion d'Honneur, 75007 Paris, France
The Orsay Museum is located on the left bank of the Seine, in the 7th arrondissement. It is housed in the former Gare d'Orsay, a Beaux-Arts railway station built between 1898 and 1900. It's located a stone's throw away from many important landmarks, including the Louvre, Notre Dame, and the Arc de Triomphe.
Closest Landmark: Louvre Museum (1.1 km)
Getting To Orsay Museum In Paris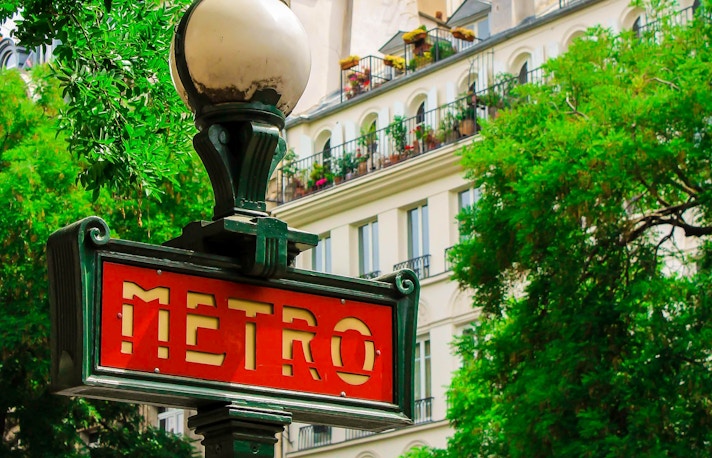 By Metro
Closest Station: Solférino
Travel Time: 11 minutes
Board line 12 of the metro from the Notre-Dame-de-Lorette station.
Alight at Solférino, which is about 250 meters (3-minute walk) away from Orsay.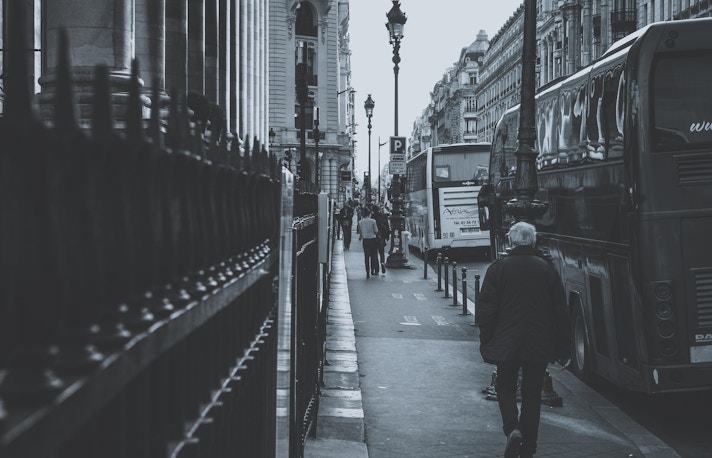 By Bus
Closest Stop: Musée D'Orsay
Travel Time: 19 minutes (from Rond-Point des Champs-Élysées)
You can take bus 73 to Musée D'Orsay (1-minute walk), 63 to Solferino (3-minute walk), or 68 to Pont Royal - Quai Voltaire (4-minute walk). Lines 69, 83, 84, and 94 will take you to Solferino - Bellechasse (4-minute walk), while line 87 will take you to Henry de Montherlant (2-minute walk).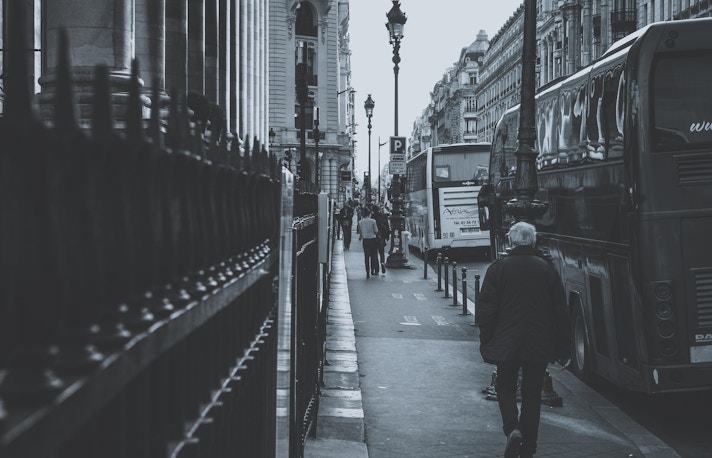 By RER
Closest Stop: Musée d'Orsay
Travel Time: 8 minutes (from Champ de Mars Eiffel Tower)
Line C of the RER starts at Pontoise. Alight at the Musée d'Orsay station, which is about 160 meters (a 2-minute walk) away from the Orsay Museum.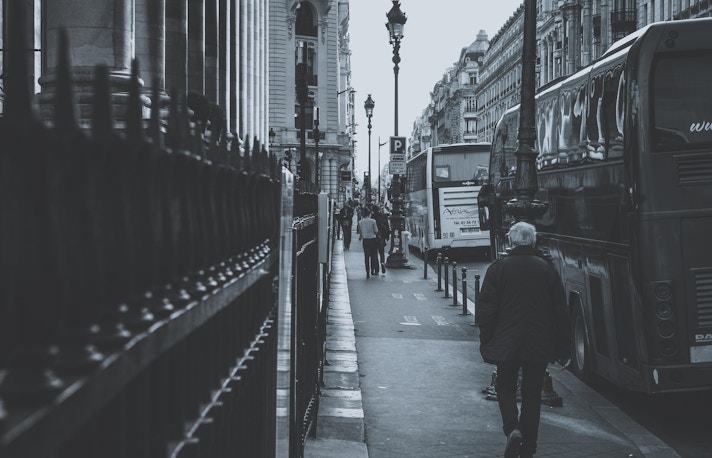 By Car
Closest Parking: Carrousel du Louvre
Travel Time: 9 minutes (from Arc de Triomphe)
If you are driving to the Orsay Museum from Arc de Triomphe the fastest route is via Av. Marceau and Voie Georges Pompidou. If you wish to travel by taxi, you will find drop-off and pick-up at Quai Anatole-France.
How to Skip the Line to Enter Musée d'Orsay?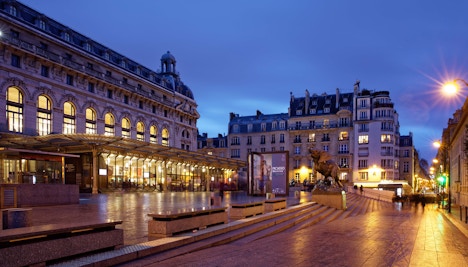 1. Pre-book Your Entrance Tickets
You can book your tickets to the Musée d'Orsay a few days, or even a few hours, in advance and you will receive your tickets via email. You can then display the tickets at the meeting point on your mobile device and enter the museum complex.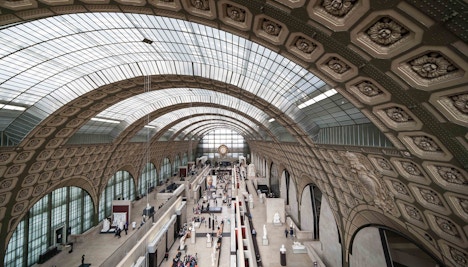 1. Opt for a Guided Tour of Musée d'Orsay
This is one of the popular Musée d'Orsay tours among visitors who prefer to skip the hassle of standing in a queue to redeem the tickets. A guided tour ensures priority access where you can jump the long queue along with your expert guide and head straight to the security check.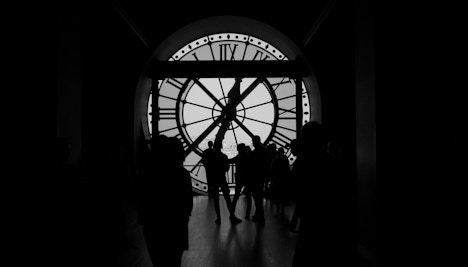 3. Get a Paris Museum Pass
If you hold a Paris Museum Pass, you can enter most of the important museums and monuments in and around Paris for free including Musée d'Orsay, and skip the line without hassles to enter the museum. However, security checks are mandatory.
Select Your Tickets
Combo: Versailles Palace + Orsay Museum Tickets
More details
Know Before You Visit Orsay Musuem
Covid-19 Guidelines
Entrances
Facilities
Audio Guides
Shop
Restaurant Visitors are advised to purchase tickets online. Those who have purchased their tickets online will get priority access within half an hour of the reserved time.
Visitors aged 16 and over must carry a vaccination pass with them. Visitors between the ages of 12 to 15 must present a health pass.
Visitors above the age of 6 should wear a mask. You must bring your own masks.
Hydro-alcoholic gel will be made available at the entrance so visitors can sanitize their hands before entering the museum.
Visitor access at the entrance and exit will be marked out, and you must adhere to them. Movement within the museum remains unrestricted. 
Visitors must respect barrier measures and maintain social distancing between visitors.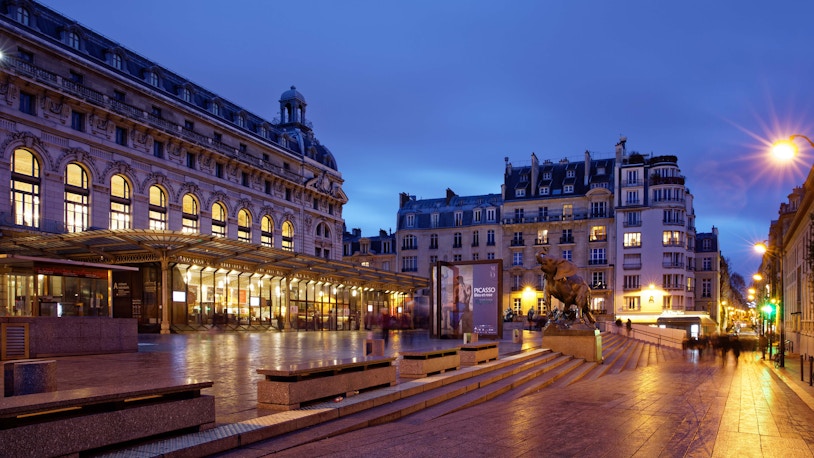 Orsay Museum has 4 entrances, marked A, B, C, D.
Entrance A:  Visitors who have not either purchased tickets yet and wish to purchase them at the venue.
Entrance B:  Adult groups with tickets.
Entrance C:  This entrance is for those who have purchased tickets, AFMO members, pass holders, and visitors with special needs and disabilities.
Entrance D:  Entry for student groups with tickets. WiFi: Connect to the Musee_Orsay_Public network to access free Wi-Fi. 
Lockers: You can check-in suitcases, travel bags, and backpacks smaller than 56 x 45 x 25 cm, subject to availability of space.
Strollers: Bulky prams and baby carriers are not permitted. You can borrow a stroller from the cloakroom in exchange for an ID.
Baby Area: It is located on level -1, on the reception side.
Wheelchairs: You can borrow a wheelchair or folding chair from the cloakroom in exchange for an ID.
Lifts: Museum is equipped with lifts and access ramps making the museum accessible to people with reduced mobility.
Toilet: You will find restrooms across the museum. Some of them are adapted for disabled people.
Lost & Found: There are lost & found service teams on site. You can also contact them by phone at +33 1 40 49 46 58, online or by sending a letter to the Reception and Surveillance Department of Musée d'Orsay.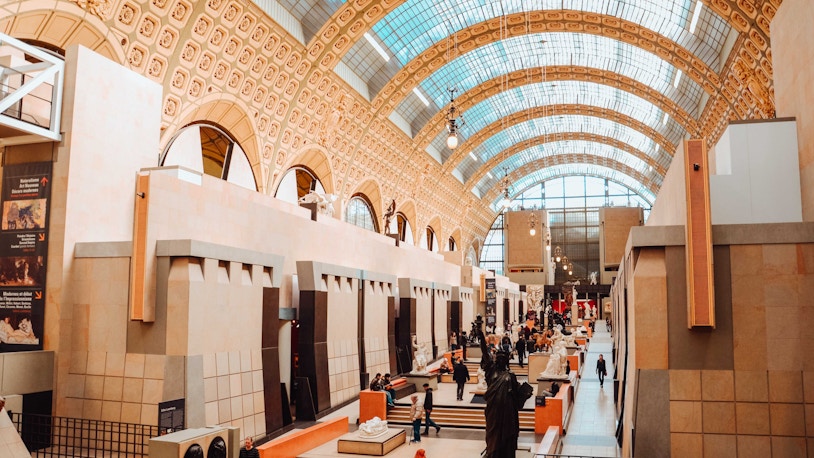 Permanent Collections: Orsay Museum offers audio guides in several languages. The guide offers commentary on more than 300 works on display. The audio guides have induction loops for hearing-impaired visitors and have been adapted in French Sign Language (LSF).
Exhibition: If you are planning to attend an exhibition at Orsay, take advantage of the audio-guided tours developed with the curators.
Rental Price for Audio Guides
For Adults: 6 Euros
Discounted price (for those who enjoy free entry): 4 euros 
For Children (under 12): 3.50 euros
Visually impaired or blind: Free. 
NOTE: These audioguides are currently available in French and English.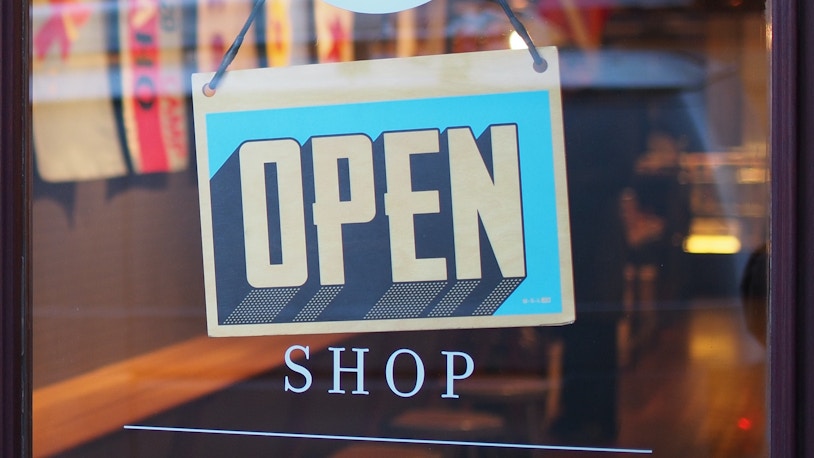 Bookshop-Boutique: Find books, and catalogs on works of art, history of arts, and even jewelry, inspired by the major artists of the period, and the temporary exhibitions. Located at the entrance to the museum, it is open Tuesday to Sunday from 9:30 AM. to 6:30 PM, and on Thursdays until 9:30 PM.
Youth Center: Find a selection of art-themed books and games and a range of other products. It is located at the nave of the museum
Souvenir Counter: There is a counter on the 5th floor, at the entrance to the Impressionist Gallery where you will find souvenirs related to the iconic works of the museum facing the monumental clock opening onto the Seine. You will also find counters dedicated to the works on display at the exit of some exhibitions.
If you don't get the chance to visit the store you can always get yourself a little something to remember the trip by at the online store. If you are feeling famished during your visit to the Musée d'Orsay, grab a meal at one of the restaurants inside the museum.
Restaurant: Located at the heart of the museum, the Restaurant serves seasonal, gourmet, and refined French dishes. The menu also tends to feature dishes inspired by the exhibitions of the museum. They have different Lunch, Dinner, and Tea Room menus. Admire the frescoes by Gabriel Ferrier and Benjamin Constant that line the ceilings of the restaurant while you enjoy your meal.
Timings: Tuesday to Sunday from 11:45 AM to 5:30 PM; Thursday from 11:45 AM to 2:45 PM and from 7 PM to 9 PM.
Café Campana: Located at the exit of the Impressionist Gallery, the cafe serves quick summer dishes like salads, stews, and sundaes. Café Campana was designed by the famous Campana brothers and takes the shape of an aquatic wonderland. View their menu online.
Timings: Tuesday to Sunday from 10:30 AM to 5 PM
Accessiblity
In order ensure that a visit to the Orsay is an enjoyable one for everyone, the museum has incorporate a number of accessibility features and facilities. Familiarize yourself with the facilities in place to make the best of your visit to Orsay.
General Info
Reduced Mobility
Hearing Impairements
Visual Impairments
Psychological Disabilities Visitors with disability and the person accompanying them enjoy free entry without reservation on providing the museum with proof in the form of a disability card, priority card, reserved parking card, mobility inclusion card, any equivalent foreign documentation, etc.
Head to Gate C, located on the museum forecourt, rue de Lille side to enjoy priority entrance.
Guide dogs and assistance dogs are welcome at the museum.
Keep a copy of the museum guide map handy so you can find your way around with ease.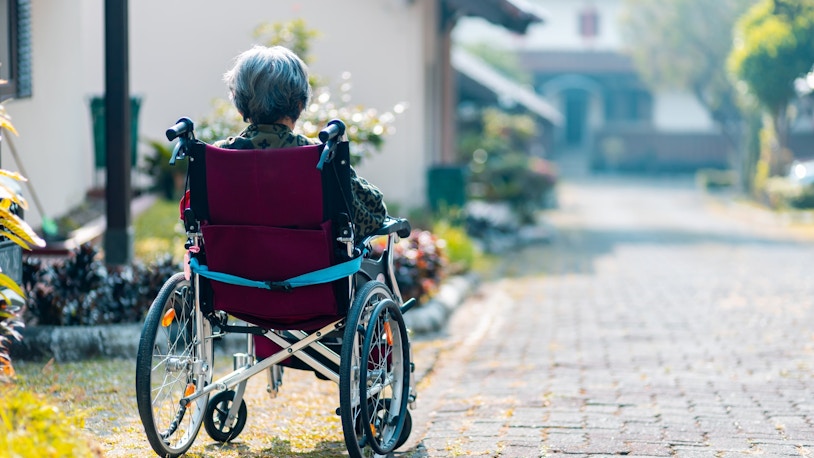 Many parking spaces are reserved for those with physical disabilities near the museum, at the corner of rue de Lille and rue Bellechasse, in front of 77, 81, and 83 rue de Lille, 59 rue Bellechasse, and on Quai Anatole-France, opposite 9, place Henry-de-Montherlant.
If you need wheelchairs or folding seats, you can borrow one from the cloakroom for free in exchange for an identity document.
All spaces and services of the museum are equipped with access ramps, automatic doors, adapted toilets, and elevators, making the entire museum accessible for visitors with reduced mobility.
To make the most of your visit to Orsay and explore its collections and exhibitions, opt for a guided tour as they can be adapted for people with reduced mobility.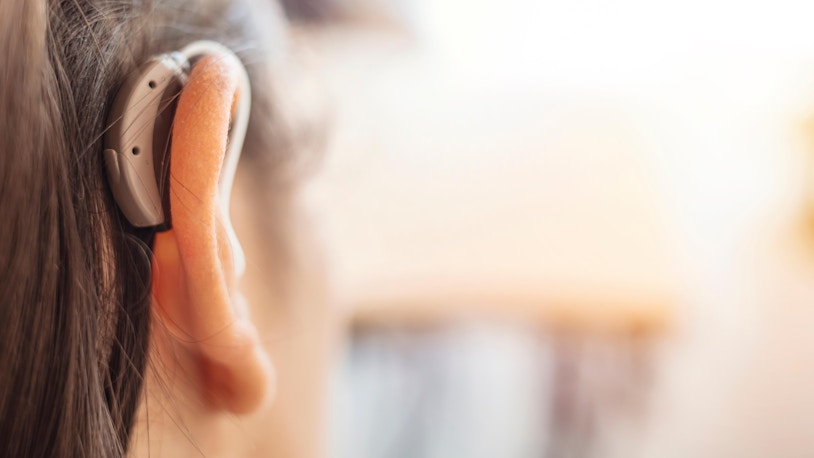 The information counter, the cloakroom, the cash desks, the Audioguide counter, the café, the bookstore-shop, the auditorium, and the educational room of the museum is equipped with magnetic loops.
Orsay also offers guided tours in French Sign Language. The tours cost €4.50 and can be reserved at the cash desk or at the online ticket office. The tour starts in front of the Information desk.
You can also avail the audio guide that is available in French Sign Language at the Audio Guide counter or at the online ticket office.
You can borrow induction loops for free on request at the audio guide counter.
To get more information about the museum's facilities you can contact the museum through the Acceo interface.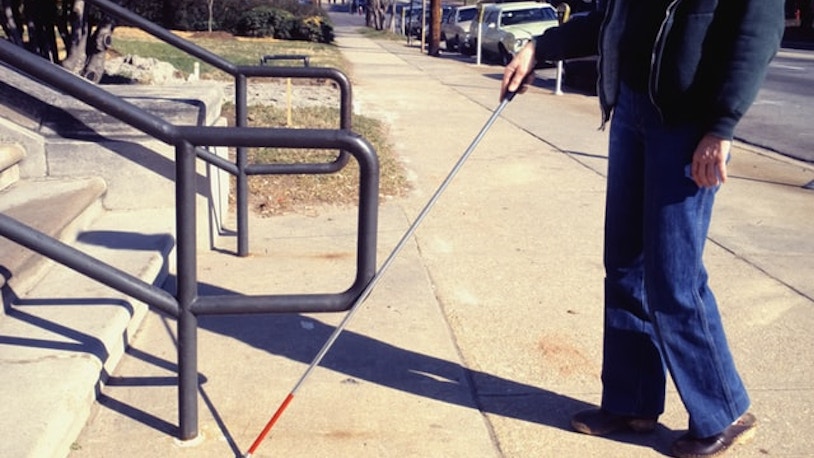 You can use rods with tips throughout the museum.
If you wish to use optical aids, you should report the same to the security guards present.
Orsay has partnered with Centre Recherche Théâtre Handicap (CRTH), to allow visually impaired or blind visitors to discover the museum's collections and exhibitions. You will have volunteers accompany you and provide you with the information needed to access the works. To enjoy this, you will have to make a reservation at least 15 days before the scheduled date of the visit by calling on 01 42 74 17 87 or by sending an email to souffleursdimages@crth.org. 
You can also take advantage of the audio guide that is available for free for visually impaired visitors.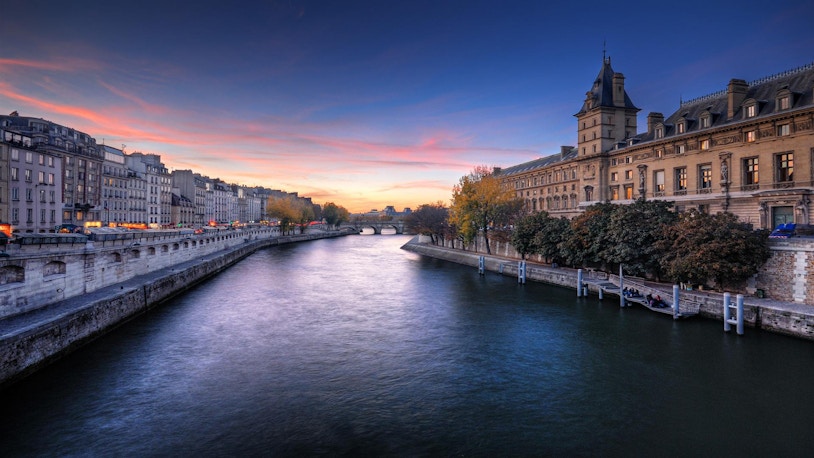 The museum staff is being gradually trained so that they can handle the needs of visitors with disabilities better.
The museum sees visitors on Wednesdays and Fridays, as well as on Thursday nights (from 6:45 p.m.). Opt to visit during these slots for a quieter visit.
The central sculpture aisle (level 0) and the 5th floor of the museum tend to be the busiest. For a calmer experience, explore the collections on level 2, as well as the rooms that line the central aisle (level 0).
The museum is also working on "Easy to Read and Understand French" booklets.
Visiting with Family Children-only Workshops
The workshops have been designed to stimulate curiosity, observation, and imagination. The workshops are to be attended post the visit so they can explore the artworks and combine them with the art practices of today. You will find workshops designed around the exhibitions as well as the collections. It costs €7 per child.
Guidebook
The "Destination: Musée d'Orsay" guidebook features Pompon bear which will guide young visitors through the museum's permanent collections. The Guidebook is available for free, in French and English, on request, at the reception desk. Guided Family Tours
Visit Orsay on a Saturday afternoon, when you can go on a thematic guided tour of the museum. These tours last 1.5 hours.
Family Games Trails
On Sundays, you can explore the museum through the family games trail which allows you to approach the museum from an offbeat angle. Family Weekends
Twice a year, Orsay dedicated a weekend to children. Music, dance, theatre shows, quirky visits (dance, drawing), meetings with artists, and family workshops are conducted. These weekends are a great way to discover or rediscover the museum as a family.
Shows
The Musée d'Orsay organizes musical shows for young people in its auditorium. Pop, jazz, classical or electro music is used as a fun and playful way to rediscover famous works from the museum.
Frequently Asked Questions About Planning Your Visit to Orsay Museum
Q. What are the Musée d'Orsay hours of operation?
Musée d'Orsay opens at 9:30 AM and closes at 6 PM. On Thursdays, it closes at 9:45 PM. The museum is closed on Mondays.
Q. What's the best time to explore the museum?
A. On Thursdays, the museum is open till late. This gives you enough time to explore the place at your own pace.
Q. How long does it take to see the museum?
A. It depends on the visitor and their interest, but on an average, visitors spend between 2 to 4 hours at the Orsay Museum.
Q. Is it possible to see the entire collection in a day?
A. Yes, it is possible to explore the museum over the course of a day. But if you plan in advance and decide which highlights you want to catch, you can explore the museum in half a day.
Q. Where are the best pieces of the museum?
A. The top level is the most popular level in the museum as it houses the most famous masterpieces.
Q. Are guided Orsay Museum tours available?
A. Yes, guided tours of the museum are available. One can book it in advance online. As part of a guided tour, visitors get skip the line entry into the museum. They are also accompanied by a knowledgeable guide who gives them insight into the different works of art displayed at the museum.
Q. Where is Orsay Museum located?
A. Orsay Museum is located at 1 Rue de la Légion d'Honneur, 75007 Paris, France. 
Q. How can I get to the museum?
A. You can use the RER, metro, bus, or drive down to the museum.
Q. Can I buy Orsay Museum tickets online?
Q. What is the Paris Museum Pass and what museums do I get access to?
A. Paris Museum Pass gives visitors one-time access to 60 museums in Paris, with skip the line entry to a majority of them. The Orsay Museum is included in this pass, along with other attractions like Louvre, Arc de Triomphe, Notre Dame, Centre Pompidou, and Panthéon.
Q. How many entrances does Orsay Museum have?
A. Orsay has 4 entrances: A, B, C and D.
Q. Does the Orsay Museum have restaurants inside?
A. Orsay has two restaurants inside where you can have a meal to refresh yourselves between your visit.
Q. Is the Orsay Museum accessibility-friendly?
A. Yes, the Orsay is accessibility friendly. They have put in place several facilities to make it a seamless experience for people with disabilities, including offering wheelchairs on loans, installing ramps across the museum and offering audio guides in French Sign Language.
Q. Are pets allowed inside Orsay?
A. No, only service dogs are allowed inside the Orsay.
More Reads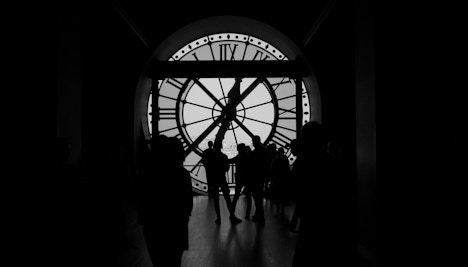 Opening Hours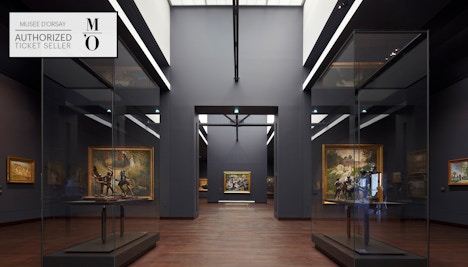 Orsay Entrances What to See at Orsay?