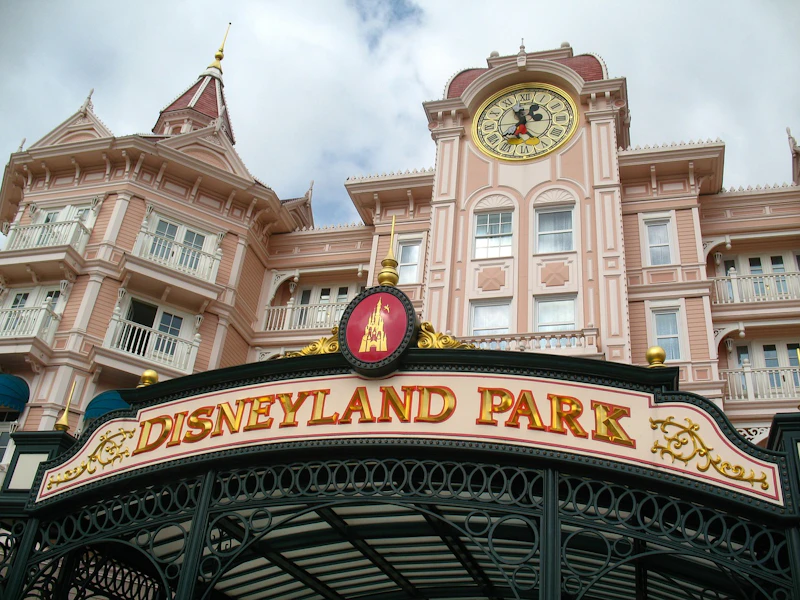 All the Disneyland Paris Resorts: Rooms, Amenities, Dining
With castles, live shows and your favorite characters, one day is too little to spend at Disneyland Paris. Add fun, and adventure to your trip by residing at a Disneyland Paris Resort. Relax and rejuvenate amidst nature at these resorts. They are conveniently located less than 15 minutes away from Disneyland Paris Parks and offer a range of recreational facilities. 
Read on to know more about the resorts at Disneyland Paris.
Disney's Davy Crockett Ranch
Surrounded by forests, Disney's Davy Crockett Ranch is the perfect place to unwind. This resort looks straight out of a fairytale, providing you a cozy bungalow that is well-equipped with a kitchen and parking space. The bungalow can accommodate up to six people and also comes with an indoor pool and a steam bath. 
Additional perks of staying at Disney's Davy Crockett Ranch include free wifi, free parking and a departmental store among others.
Rooms
At Disney's Davy Crockett Ranch, there are two primary cabin types:
1. Your cabin: Your Cabin can be divided into two different types: The Trapper Tribe Cabin and Pioneer Tribe Cabin. Both cabins have a double bed, four single beds and can house up to six people comfortably. Amenities include an air conditioner, coffee machine, well-equipped kitchens, safety deposit box, kettle and microwave among others. 
2. Premium Plus Cabin: The Premium Plus Cabin offers immense luxury and is surrounded by greenery housing up to 6 people. Plenty of recreational activities are available for visitors, who also get a free internet and cable connection and exclusive parking spaces here.
Dining
Davy Crockett Ranch brings to the table a banquet fit for the rancher in you. Enjoy an all-you-can-eat customized buffet at this woodland tavern that caters to various dietary requirements. Make sure to reserve a table in advance. If you're looking to get a drink, head right to Crockett's Saloon.
Amenities
This Disneyland Paris resort offers a host of amenities and facilities for guests. Guests can pick up a Magic Pass on arrival, get a special meal plan for toddlers, unwind in the heated swimming pools, play tennis and mini-golf and much more at Davy Crockett Ranch.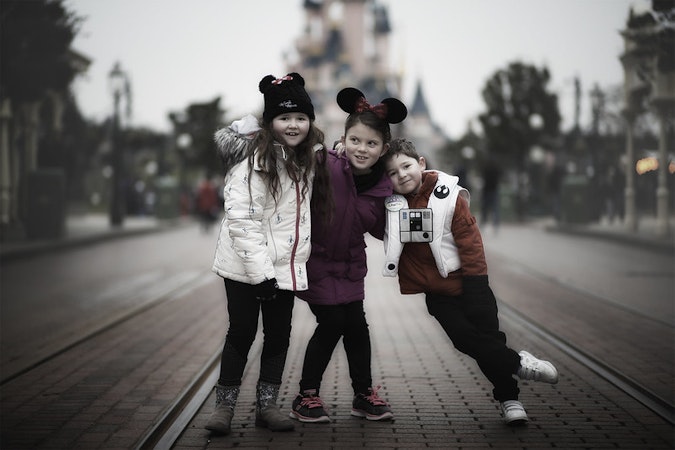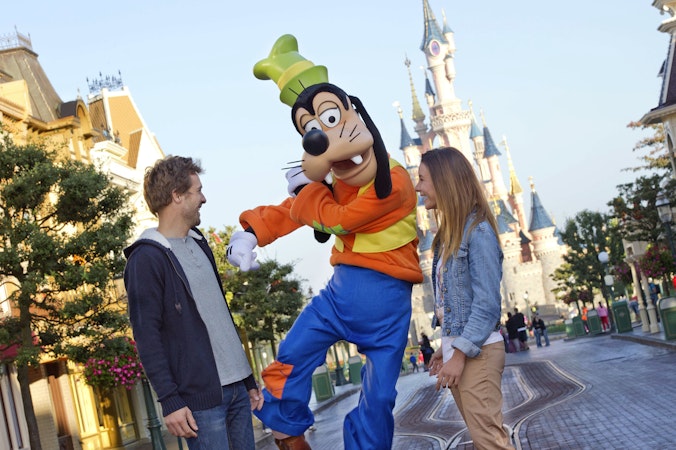 Villages Nature Park
A charming little resort awaits your arrival at Villages Nature Park. Connect with nature and have a gala time with friends and family here. There are several warm and cozy accommodation options available for guests. Moreover, visitors can visit five different wonderlands -- Aqualagon, BelleVie Farm, Extraordinary Gardens, Forests of Legend and Lakeside Promenade -- and engage in exciting recreational activities during their stay.
Guests enjoy special access to Disney Parks and skip the lines to enjoy attractions before their official opening time. All packages offer 2-day tickets that can be redeemed at any time at Disneyland Paris' parks.
About the Rooms
Villages Nature Park offers guests two different living experiences.
1. Cocoon VIP: Accommodating up to six people, the Cocoon VIP apartments are luxurious and comfortable. The rooms come with a kitchen with a dishwasher, hairdryer, towels and robes, free wifi access, safety deposit box and a flat-screen TV. Guests can cuddle up in front of the fireplace or balcony.
2. Country Premium: These apartments are designed with a quaint countryside ambiance and can accommodate four and six people. It also offers a host of amenities and facilities to pamper guests.
Dining
Indulge in some wonderful delicacies at Villages Nature Park. Whether you're looking for a healthy snack, some delicious pasta or classic bistro meals, this Disneyland Paris resort caters to all.
Amenities
Villages Nature Park provides several amenities to its guests. Guests can pick up a bike and explore the wilderness, use the available laundry services, pick up snacks at the local bakeries and mini markets, buy Disney souvenirs and gifts and relax at the beach with friends and family.