6 Ways You Can Skip The Lines At Disneyland Paris
Contents
Disneyland Paris is a magical experience one should not miss if you're visiting France. It is the biggest theme park in Europe and truly offers some of the best Disney-themed rides and attractions for people of all ages to enjoy. Its vicinity to the fashion capital of the world and its unique French touch attract approximately 12 million visitors every year making it the perfect destination to visit with families and friends. Read ahead to know how to have a stress-free and wholesome experience at Disneyland Paris by skipping long waiting lines.
Why Should You Skip The Lines At Disneyland Paris?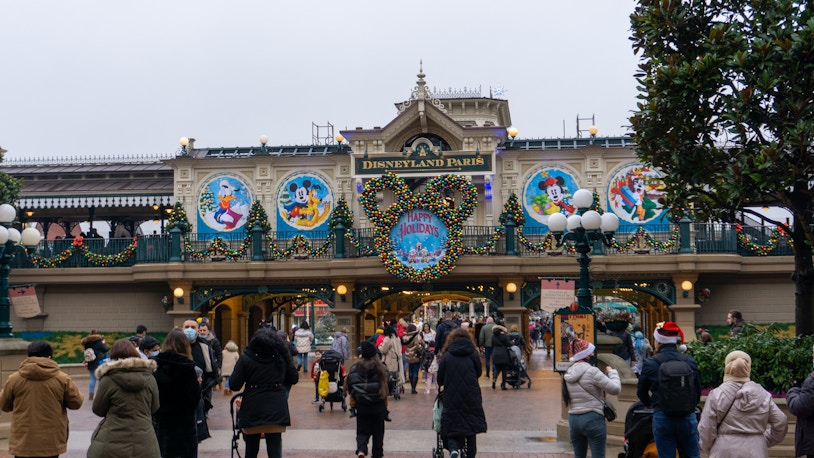 Avoid heavy crowds - Disneyland Paris is the biggest theme park in Europe making it a highly popular tourist destination and hence attracting massive crowds to experience its magic. So know how to skip the lines to have a hassle-free experience. 
Dodge long waiting lines - Disneyland Paris has some unique and world-famous attractions for which waiting lines can go up to 45 minutes to 1 hour. 
Enjoy the massive parks - One never has enough time to completely enjoy both the theme parks in Disneyland Paris. With over 50 rides and attractions giving you an enchanting and thrilling experience, you will definitely want some tips on how to skip the lines.
Spend more time with your favourite characters - Spikking lines at attractions can give you more time to meet and greet your favourite Disney characters.
How To Skip The Lines At Disneyland Paris?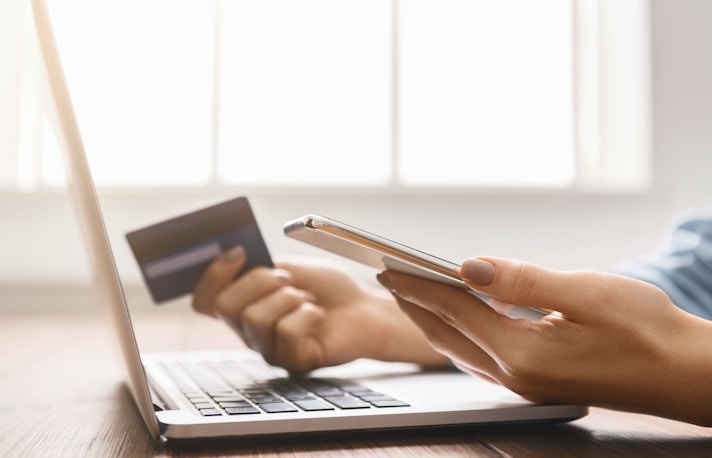 1. Book Tickets Online 
Disneyland Paris is the biggest and the most popular theme park in the whole of Europe along with some unique rides and attractions with a French touch. As a result, Disney fans flock from all over the world to experience the French magic of Disneyland Paris. Buying tickets at the counter can definitely prove to be a nightmare, but there is a way out. Book Disneyland Paris tickets online and enter hassle-free into the theme parks by skipping long lines at the entrances.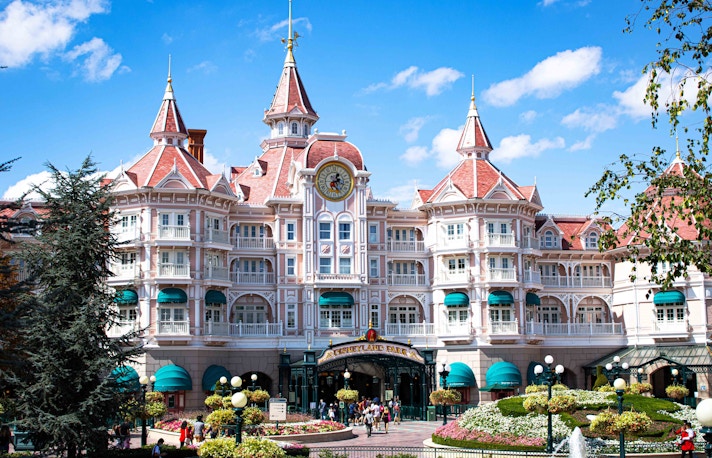 2. Book A Stay At Disneyland Paris Hotels
Booking a stay at Disneyland Paris Hotels has its own attractive benefits. You not only get free parking and a magical stay in hotels with iconic Disney themes but you can also enjoy special access to the theme parks. Extra Magic Time is a facility for Disney hotel residents to enjoy the rides and attractions before the regular opening hours and that means no waiting in lines. You also get to explore Disneyland Paris anytime from morning to night. You can also avail discounts on park tickets by staying at Disneyland Paris hotels.
Know More About Disneyland Paris Hotels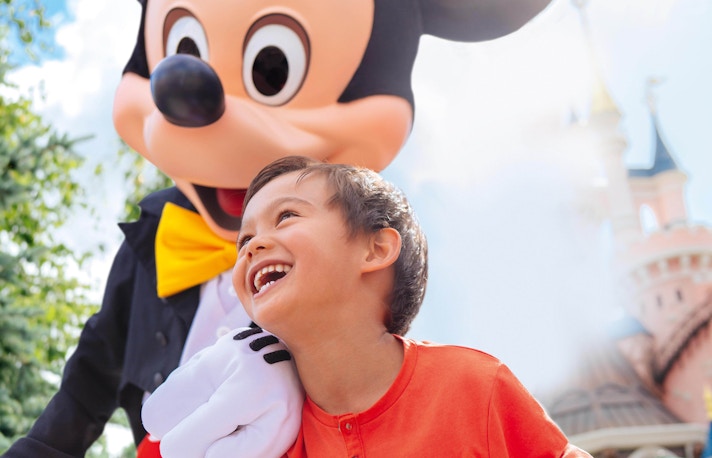 3. Visit during the early hours
You can skip lines at Disneyland Paris by arriving early in the morning when the parks open. Lesser crowds and smaller lines can give you a truly immersive and undisturbed experience at Disneyland Paris rides and attractions. By arriving early, you can also meet your favourite Disney characters like Mickey Mouse and the princesses at Princess Pavillion without having to push through big crowds and enjoy some exciting one-on-one time with them. 
4. Stay late until the closing hours
The best time to enjoy rides and attractions in Disneyland Paris is just before the closing hours. A huge portion of the crowd clears out two hours before the closing hours giving you the perfect opportunity to swoop through waiting lines and enjoy your favourite rides to the fullest. The night sky and the vibrant lights in Disneyland will make your experience special and unforgettable.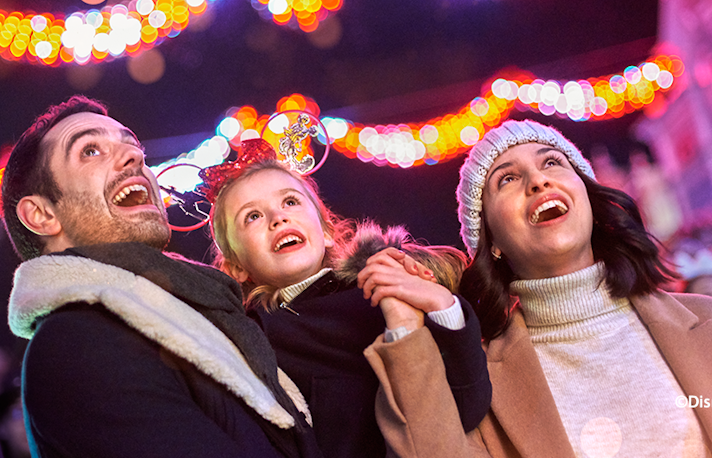 5. Opt for Disney Premier Access
Disney Premier Access gives you priority access to specific attractions in Disneyland Paris. This works just like a top-up to your regular park ticket and can be bought online on the Disneyland paris app or at the park's ticket counter. You can have a super-charged day and whizz through attractions one by one. You can buy Premier Access even for one time on one attraction in a particular time slot. Disney Premier Access can only be availed if you have tickets for both Disney parks. This facility only gives you faster access to specific attractions. It does not guarantee immediate access.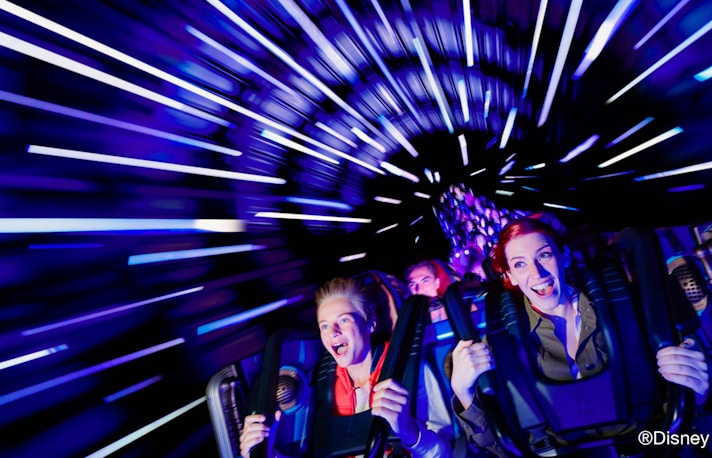 6. Become a Disney SINGLE RIDER 
You can squeeze as much magical time as you want into your Disneyland Paris experience by using the SINGLE RIDER service. Single Rider is a free service that can immensely reduce waiting lines. All you have to do is be ready to go solo on rides and attractions. Although there is a separate entrance to access rides and attractions, you will have no choice of seat or vehicle. If you are fine with separating from your family and friends and experiencing rides and attractions alone, this service is for you!
Book Your Disneyland Paris Tickets
Combo (Save 12%): Disneyland® Paris Tickets + Seine River Cruise
More details
Frequently Asked Questions About Disneyland Paris Skip-The-Line
Q. How can I skip lines at Disneyland Paris?
A. You can skip line at Disneyland Paris by booking your tickets online, by staying at Disney hotels, visiting during early hours, staying late till closing hours, availing Disney Premier Acess and opting to be a Single Rider.
Q. Why should I skip lines at Disneyland Paris?
A. You can enjoy more and wait in line less if you know how to skip lines at Disneyland Paris. That means extra time with your favourite characters, a hassle-free experience of rides and attractions and being able to cover both theme parks efficiently.
Q. Are skip-the-line tickets available for Disneyland Paris?
A. There are no skip-the-line tickets for Disneyland Paris. But you can purchase Disney Premier Acess which gives you fast access to specific attractions without having to wait in lines.
Q. Can I pay to skip lines at Disneyland Paris?
A. Yes, you can purchase the Disney Premier Acess for a whole day or even for one experience at one attraction at your preferred time slot.
Q. How much is the skip-the-line pass at Disneyland Paris?
A. The cost of Disney Premier Acess starts from €5 per guest for a ride to €140 per guest for a day.
Q. What is the waiting time at Disneyland Paris?
A. Waiting time for rides and attractions at Disneyland Paris can extend anywhere between 15 minutes to 1 hour.
More Reads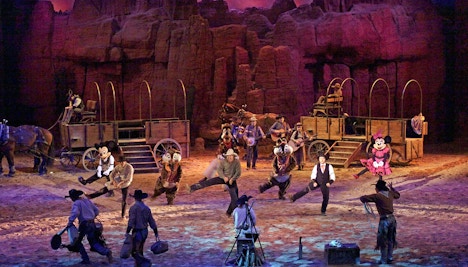 Inside Disneyland Paris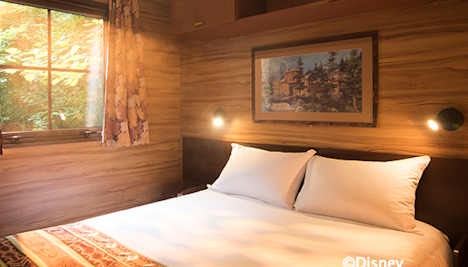 Disneyland Paris Hotels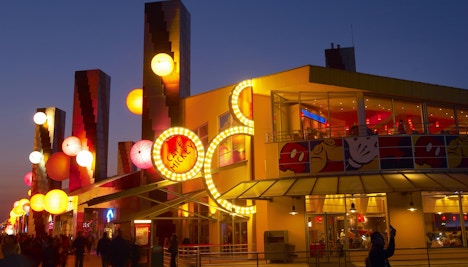 Disneyland Paris Restaurants