Discover Disneyland Paris History | From 1992 to Today
Contents
Disneyland Paris, originally known as Euro Disney, is an entertainment resort in Marne-la-Vallée, a suburb located 32 km east of Paris. Opened on 12 April 1992, Disneyland Paris is the second Disney resort to open outside the United States, following Tokyo Disney Resort. The park encompasses two theme parks — Disneyland Park and Walt Disney Studios Park — resort hotels, Disney Village, and a golf course. The park celebrated its 30th anniversary in 2022, and over the past three decades, the park has seen more than 375 million visitors making it one of the most visited theme parks in Europe.
However, things were not always so rosy at the most "Magical Place on Earth", with it even going into bankruptcy. Find out all about the park's history, including how the park catapulted itself to success.
Paris Disneyland History Explained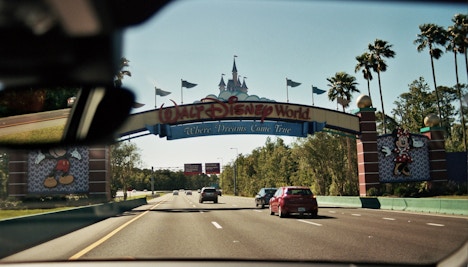 A European Disneyland: The Genesis
1972-1988
1972: Plans to build a European theme park after the success of Walt Disney World in Florida.
1983: Tokyo Disneyland's success strengthens the European theme park plan.
1984: Disney's theme park division presents a list of 1,200 potential locations in Europe.
1985: Four locations were shortlisted, two in Spain and two in France (Marne-la-Vallée and Toulon). Marne-la-Vallée was chosen due to its proximity to Paris.
18 December 1985: Michael Eisner, Disney's CEO, signs the first agreement with the French government.
1986: First financial contracts are drawn up.
24 March 1987: The final contract is signed.
August 1988: Construction of Euro Disney begins.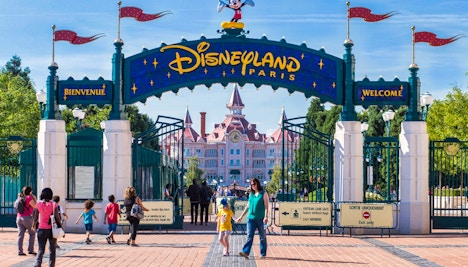 Euro Disneyland: The Opening
1992
March 1992: Euro Disney opens for employee preview, allowing park employees and their families to test facilities.
12 April 1992: Official opening of Euro Disney Resort and Euro Disneyland.
The park expected huge crowds but only saw around 25,000 visitors on the opening day, far below the anticipated half a million.
Speculation that people heeded the warning to avoid the area due to traffic and a one-day strike disrupted the direct RER railway connection from Paris to Euro Disney, making the park less accessible.
The European recession in August worsened the park's financial situation.
The initial failure of Euro Disney resulted in the cancellation of several projects, including WestCOT, Disney's America, Tomorrowland 2055 at Disneyland, and the Beastly Kingdom at Disney's Animal Kingdom.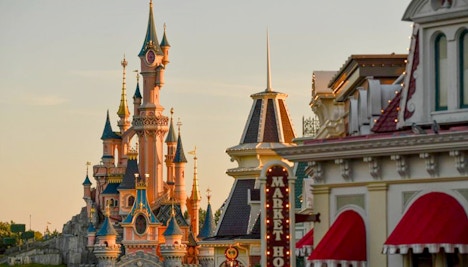 Euro Disneyland: Era of Bankruptcy & Recovery
1992-1995
1992: Disneyland Paris opens on April 12, 1992. The park is initially met with high attendance, but it soon becomes clear that the resort is not generating enough revenue to cover its costs.
1993: Disneyland Paris's financial problems worsen in 1993. The park loses $1.4 billion, and its parent company, Euro Disney S.C.A., is forced to file for bankruptcy.
1994: Euro Disney S.C.A. emerges from bankruptcy in 1994. The company is restructured, and new management is brought in to turn the resort around.
1995: Disneyland Paris begins to turn a profit in 1995. The park's attendance increases, and new attractions are added.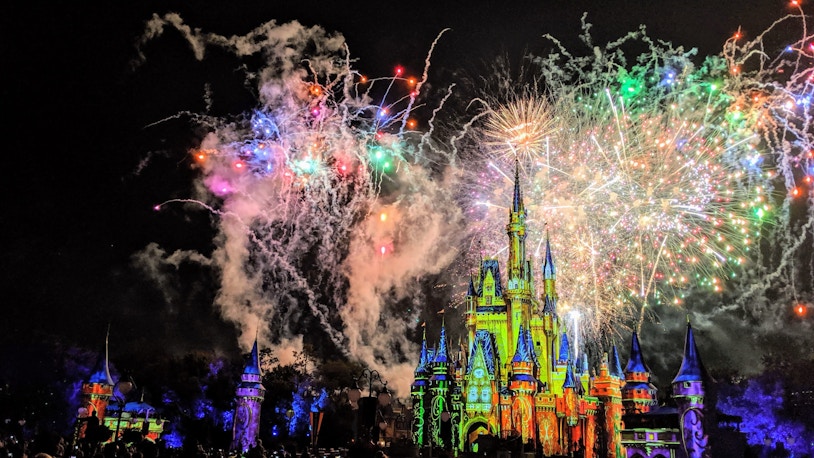 Disneyland Paris Flourishes
21st Century
2002: Disneyland Paris changed its name to Disneyland Resort Paris and opened a second theme park, Walt Disney Studios Park.
2004: the Walt Disney Company wrote off all debt that Euro Disney S.C.A. owed them.
2004: Disneyland Paris became the number one tourist destination in Europe.
2008: Disneyland Resort Paris welcomed its 200 millionth visitor.

Over 20 years, Disneyland Resort Paris has generated 37 billion euros in tourism-related revenues and has created an average of 55,000 jobs in France annually.
Paris Disneyland Today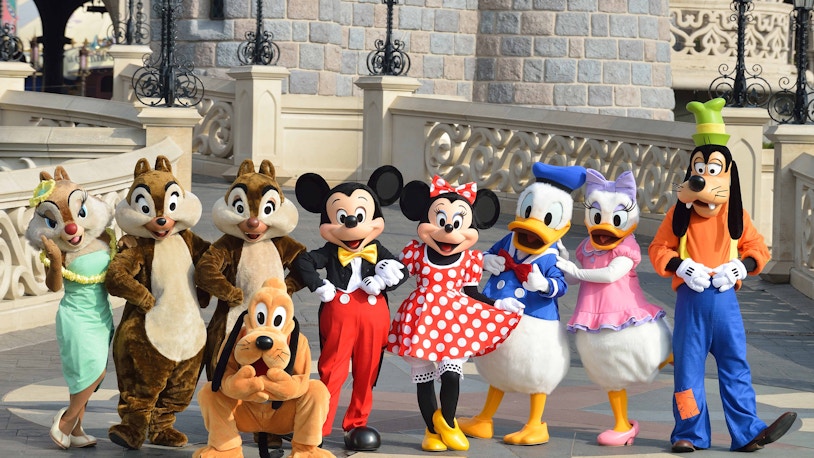 On 15 March 2020, due to the COVID-19 pandemic, Disneyland Paris was shut down. This was the second time in the resort's history that both theme parks were closed, after there were closed from 14 to 17 November 2015, as part of France's national days of mourning following the November 2015 Paris attacks.
The parks reopened on 15 July and closed again on 29 October 2020 due to a second nationwide lockdown.
In 2022, Disneyland Paris celebrated its 30th anniversary. On July 20, 2022, the park saw the opening of the Marvel Avengers Campus.
Despite its dynamic past, Disneyland Paris remains one of the top European attractions as well as one of the top things to do when visiting Paris.
Visit Disneyland Paris
Book Disneyland Paris Tickets
Combo (Save 12%): Disneyland® Paris Tickets + Seine River Cruise
More details
Frequently Asked Questions About Disneyland Paris History
When did Disneyland Paris open to the public?
Disneyland Paris officially opened its doors to the public on 12 April 1992.
How old is Disneyland Paris?
Disneyland Paris is 30 years old.
Why did they build Disneyland in Paris?
The plan for Disneyland Paris came up with Disney wanting a park similar to Walt Disney World, Florida in Europe. The success of Tokyo Disneyland, which opened in 1983, further cemented this purpose.
Why is Disneyland Paris famous?
Thrilling rides, beautiful castle, spectacular shows, and all your favorite Disney characters, there is a lot to do at Disneyland Paris. Designed for all ages, this theme park is world of charm and nostalgia will leave all Disney fans awestruck.
Where is the Disneyland Paris?
Disneyland Paris is located at Bd de Parc, 77700 Coupvray, France.
How much does it cost to visit Disneyland Paris?
Who designed Disneyland Paris?
Walt Disney Imagineering designed Disneyland Paris.
How many years did it take to construct Disneyland Paris?
It took 10 years to construct Disneyland Paris.
How much did it cost to build Disneyland Paris?
It cost $4.4 billion to build Disneyland Paris.
Why is Disneyland Paris important?
Disneyland Paris is important because it is the most visited theme park in Europe.
Can I visit Disneyland Paris?
Yes, you can visit Disneyland Paris.
Do I need tickets to enter Disneyland Paris?
Yes, you need tickets to enter Disneyland Paris.
What is inside Disneyland Paris?
Disneyland Paris has two theme parks, seven hotels, and a shopping, dining, and entertainment district.